The 48-Year History Of Projectiles Thrown By Philly Fans
06:44
Play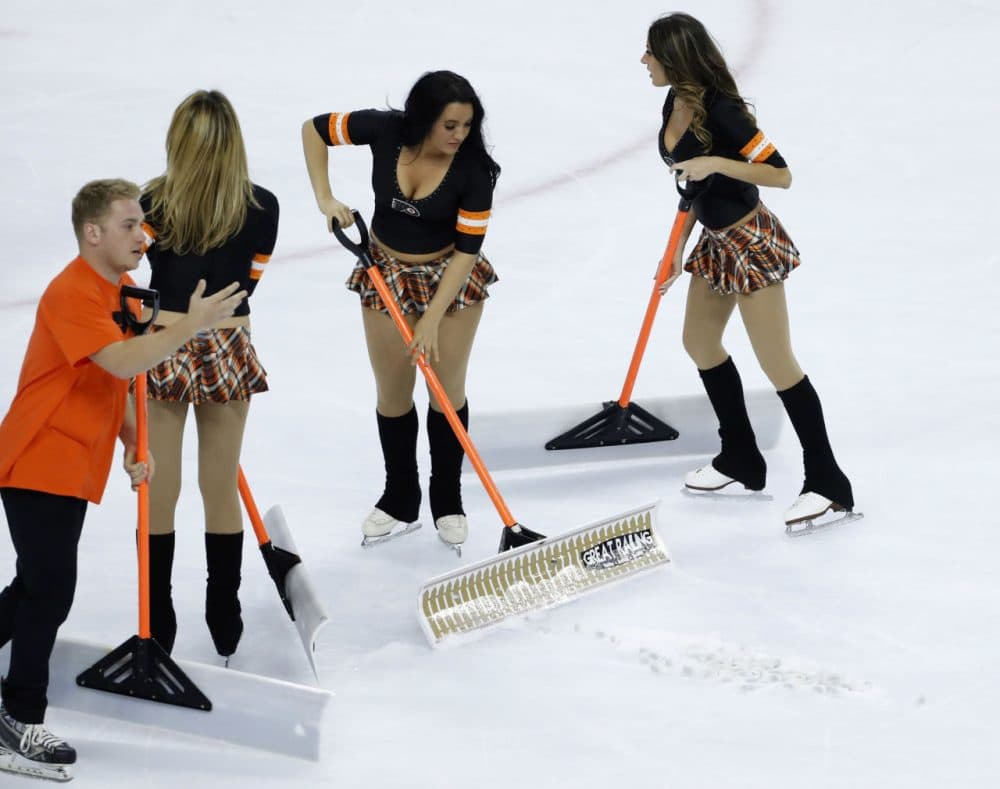 This article is more than 5 years old.
The day began as days do during the Stanley Cup playoffs. Reporter Charlie O'Connor arrived to the arena early and found his seat in the press box — he covers the Flyers for BroadStreetHockey.com. The Flyers were down two games to none to the Washington Capitals and hoping for a win at home.
"I'd say the mood was tense, but excited," O'Connor says. "It was a big game.
When fans arrived at their seats, they discovered that the Flyers promotional staff had left them something special.
"Each seat had a bracelet on the seat that was specifically designed for that seat," O'Connor says. "Each bracelet would light up in a certain pattern at certain times to create this really cool visual effect."
The bracelets had been programmed into the pre-game show that also honored Ed Snider, the founding owner of the team who died last week. And at first, it went really well. Fans took videos and uploaded them to YouTube.
"It was actually pretty, pretty beautiful, to be honest," O'Connor says. "You had laser lights going around the stadium. Red, white and blue going around for the national anthem, you had orange, white and black for the Flyers.
"It really was a well-designed program and its sad that it ended so badly by the end of the game."
So, what went wrong? Well, the Flyers didn't play so well — or maybe the Capitals played great. Either way, by the third period, the Capitals had taken a 2-1 lead. Soon it was a 4-1 lead. Then, after Flyers forward Pierre-Edouard Bellemare sent Capitals defenseman Dmitry Orlov head-first into the boards, a fight broke out. The refs sent three Flyers to the penalty box. The Capitals weren't penalized.
"That's when the fans got really angry," O'Connor says. "They were already disgusted that the game wasn't going the way they expected it. And then with the penalties, it was unlikely there was any chance of a comeback because the Flyers would be shorthanded for the rest of the game."
And then, if you can believe it, things got worse.
"Well, that's when they started using the bracelets as projectiles," O'Connor says. "There were a few people throwing them, and then it kinda became a wave."
Longtime Flyers PA Announcer Lou Nolan pleaded with fans to stop. "Show some class, here," he told the crowd. "This is Philly."
"So they stopped, eventually," O'Connor says. "But then after the Capitals scored on the power play, the bracelets came down again and then the referees ended up calling a delay of game penalty."


Now Lou Nolan is downright pissed. STOP THROWING BRACELETS!!!! pic.twitter.com/zkxrnNgdPM
— Cindy Webster (@Cindy610) April 19, 2016

"This was definitely a new...a new tone of voice from Lou Nolan, I can say that," O'Connor says.

'The Albatross Around This Fandom's Neck'

"Um, is this the infamous Santa Claus snowball incident?" asks O'Connor.

Yes. Yes it is.

"What our grandfathers did one snowy day in December will revisit itself upon Philadelphia for eternity," says Glen Macnow, a talk show host on WIP radio. Macnow's written a book that he describes as an impassioned defense of Philadelphia fans. He knows all about that Eagles game on Dec. 14, 1968.

"It was about 18 degrees," Macnow says. "It was the last game of the season. The Eagles were 2-11. It was 14 games back then. Their quarterback threw an interception right before halftime. And then at halftime there was supposed to be a big Christmas pageant. But Santa Claus didn't show up because it was too snowy. So they got a Santa out of the seats. Skinny, 18-year-old kid, 180 pounds with a ratty costume. And he was dancing down the middle of the field. Well, one fan threw a snowball to start it, and it all began there."

Santa was not injured. In fact, that skinny 18-year-old kid spent the rest of his life reveling in his moment of fame.

"Nobody took it seriously until that Sunday night on TV," Macnow says. "Howard Cosell, who had the national Sunday night show at the time — used to show highlights of all the cities, right. And he'd go, 'In Cleveland, Jimmy Brown ran for 100 yards and in Boston, da-da-da,' and then he goes, 'And in Philadelphia, we will show you no highlights, except for this!' And all the sudden you see this poor schnook of an 18-year-old Santa getting pelted by snowballs. And the image stuck, and it's become the albatross around this fandom's neck for now 48 years."

The guy who played Santa died last year, but I was able to find someone else who was at that game, and he remembers it pretty well.
 It'll be forever and eternity ... Soon it'll be their great-grandchildren who have to live with the slur.

Glen Macnow
"Not that it stuck in my mind, but I was in Row 44, section EE, seat 12," says Vince Papale, laughing. In 1968, he was a schoolteacher and an Eagles fan. Later he'd join the Eagles as a 30-year-old rookie. And decades after that, Mark Wahlberg would play him in a Hollywood movie about his life.
Papale says, like most everyone else in the stadium that day, he had a good laugh at the bad Santa. But he says he did not throw any snowballs.
"No, I don't have a good enough arm," Papale says, laughing. "I was 44 rows back."
Papale doesn't make excuses for Philadelphia fans who throw things. He says it's dangerous and way over the line. But he also believes that sometimes Philadelphia fans are judged too harshly.
"I can tell you that as a ballplayer, I've had things thrown at me," Papale says. "I've had beers dumped on me. I've had pretzels and hot dogs thrown at me on the bench. You know, it's universal. But it's always magnified because of that one incident that happened back with Santa Claus and now it's just, 'Oh this was expected. These are the typical, cheap, you know, ignorant Philly fans.' But they're not ignorant. They're passionate. Yes, they're frustrated, but you get those few and now everybody pays the price for it."
And this new blight on the fans of Philadelphia? Macnow doesn't expect it to go away anytime soon.
"Yeah, oh it'll be forever and eternity," Macnow says. "As I said, it's now the grandchildren of the people who threw the snowballs. So soon it'll be their great-grandchildren who have to live with the slur."
This segment aired on April 23, 2016.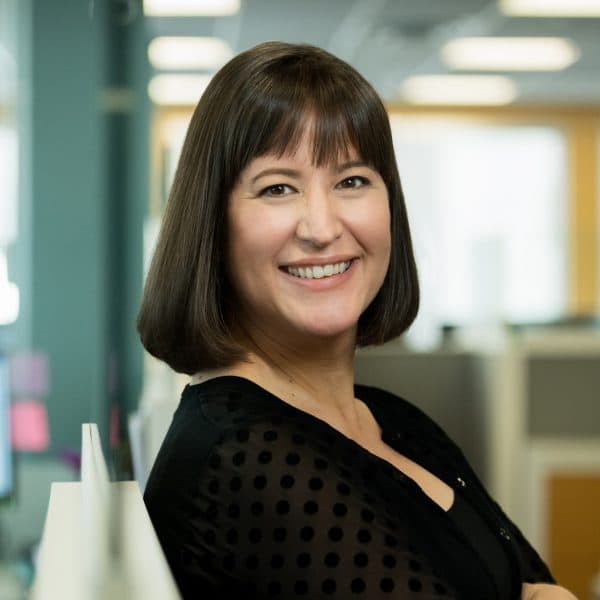 Karen Given Executive Producer/Interim Host, Only A Game
Karen is the executive producer for WBUR's Only A Game.