The $19 Million Quarterback And The $7,000 Ford Bronco
03:56
Play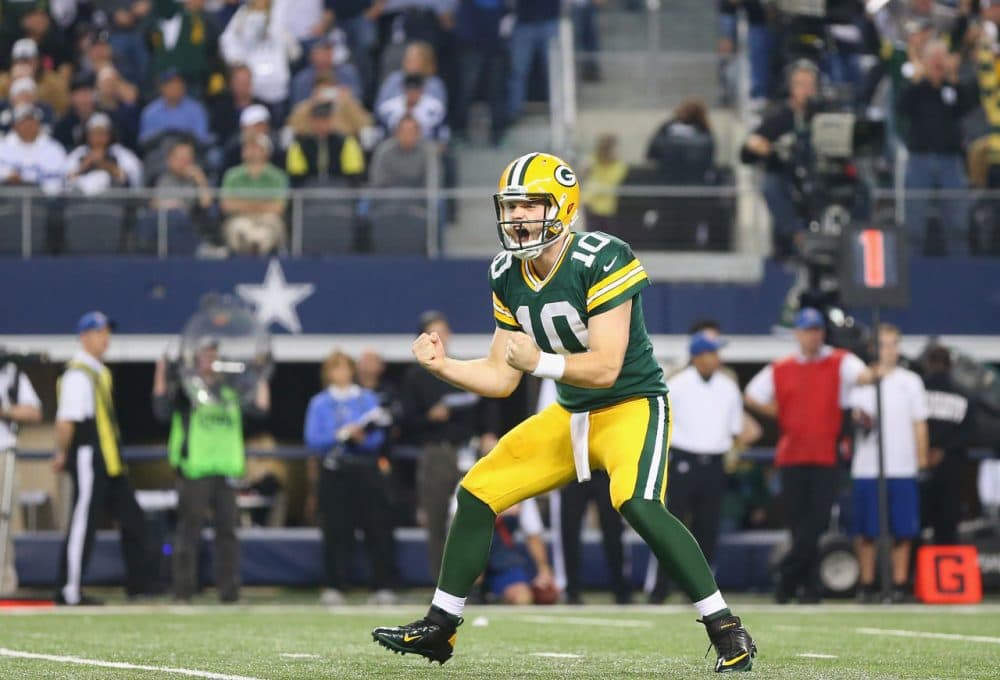 This article is more than 4 years old.
It was 2013, and this pro quarterback bought a car, which wouldn't be much of a story, except he was making NFL money when he bought it, and the car was 17 years old.
"It's my baby," quarterback Matt Flynn says. "1996 green Ford Bronco."
It would be no exaggeration to say that you'd not seen nothing like the Mighty Flynn, as long as you were referring only to the game in 2012 in which the Green Bay Packers beat the Detroit Lions, 45-41. Flynn, starting for the Packers, threw for 480 yards and six touchdowns that day. Bart Starr never did that. Neither did Brett Favre or Aaron Rodgers.
Flynn has started a total of six other games in a career that has included employment — sometimes very brief employment — by seven NFL teams.
There's a decent amount of seller's remorse going on. I look at the parking spot that's in front of my house. It's just empty now.

Quarterback Matt Flynn
"I'm trying to hit all 32 teams before I call it quits," Flynn says.
A worthy goal, as long as he continues to remain on the bench, where injuries are minimal.
Anyway, Matt Flynn bought the Bronco from his brother-in-law.
"It was a hell of a ride," Flynn says.
I'm sure it was.
"It was kind of my take-the-top-off, or take-the-back-off, and ride around in the country with the wind in my hair," Flynn says. "That was a go-to car when we needed to give the dogs a lift. It's one of those cars that added a little bit more character when it had some slobber stains. Some dog hair in it."
He was going to soup up the Bronco, but travel from the bench in Oakland to the bench in New Orleans and so on got in the way. So eventually, Matt decided to sell the car. Which is not to say he needed the money. Matt Flynn has been paid about $19 million to play quarterback over the past eight years. That works out to about $2,700,000 per start, which puts his per game rate way ahead of Ben Roethlisberger, Russell Wilson and everybody else as well. Still, when Matt's parents saw the Bronco listed on Twitter, they didn't know what to think.
"They just asked me," Flynn recalls, "if it was gas money that I needed, and they could help me out with it — then laughed and said, 'It's about time you got rid of that car.'"
A buyer willing to consider Matt's asking price, $7,000, surfaced in Houston, and the deal was done, though not without some regret.
"There's a decent amount of seller's remorse going on," Flynn says. "I look at the parking spot it was parked in in front of my house. It's just empty now."
Sounds like a country music song, doesn't it?
"I look out of my door each day, and it just seems to me, / There's nothin' there but empty where my Bronco used to be."
Anyway, Matt's not wasting time lamenting the Bronco's departure. Though he's no longer under contract to the Packers, the Saints, the Raiders or any of his other former employers in the NFL, it's OK with him if the phone rings. Maybe he'll even be home.
"I'm not retired," Flynn says. "I consider myself a self-employed NFL quarterback. I'm just here, here in Louisiana, staying in shape and just living life."
"I would think," I say, "it would be great to be a self-employed quarterback as long as you live near some self-employed NFL ends and perhaps a couple of self-employed offensive linemen."
"That's exactly right," Flynn says. "The salary cap's not as strict here."
And should self-employment as a quarterback not work out, Matt Flynn, having sold his Bronco on Twitter, has another option, he thinks.
"I have friends now that are calling me, because they have an old refrigerator they want me to sell on Twitter for them, or something," he says. "I might just start a Twitter store and just take commission."
And so concludes the story of the quarterback who bought a car, because he sold it, so that's that, except that he also beat the system by making $19 million for starting seven games. And he fell into another career altogether, or at least thought about it on a day when he told me it was 90 degrees on the porch down in Louisiana, thought about it, since, it being May, there's no reason for even a self-employed quarterback to be thinking about football.
This segment aired on May 14, 2016.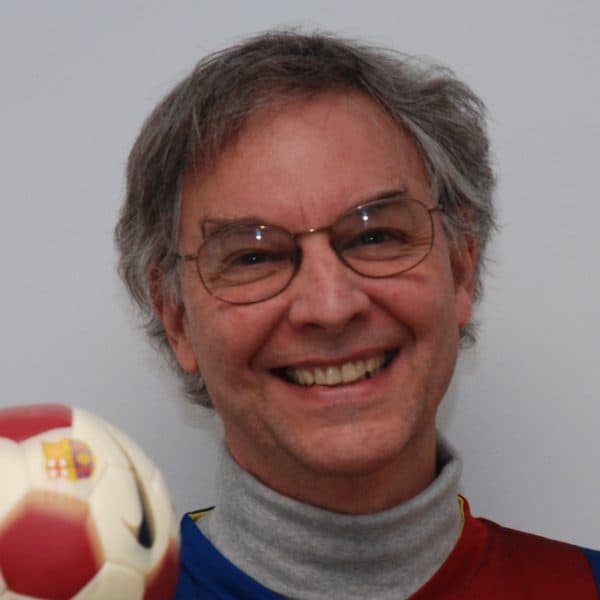 Bill Littlefield Host, Only A Game
Bill Littlefield was the host of Only A Game from 1993 until 2018.