Littlefield: Imagining A Conversation Between Two Russian Athletes...
Play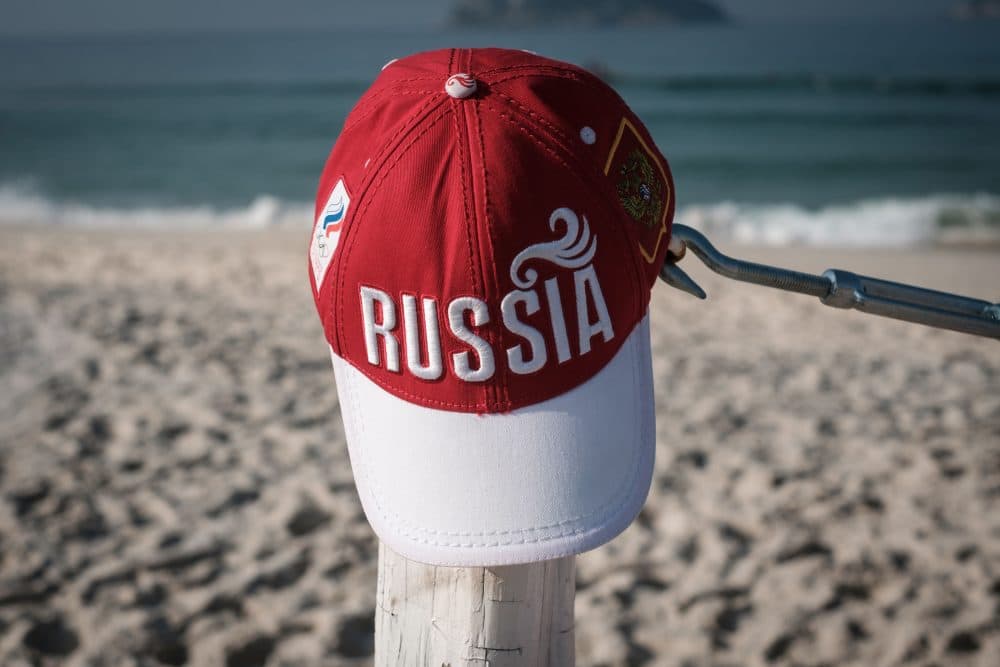 This article is more than 6 years old.
The news this week of leaked emails composed by members of the Democratic National Committee has overshadowed another significant communications leak…or at least it would have, if the other leak were significant. Or real.
Sources which must remain unidentified, in part, at least, because they're fictional, managed to hack into the email of several Russian athletes, all of whom I made up. These particular athletes will not be participating in the Rio Olympics, unless the International Olympic Committee or the various sports governing bodies change their minds again and also decide to include people who don't exist.
Anyway, to learn that one will not be participating in the Olympics after training for years for that opportunity must be heartbreaking. Or at least that's what we at Only A Game assumed before we gained access to the hacked materials and had them translated into English.
We present here a fragment of those translations.
Athlete One: So, it is certain? We will not be participating?
Athlete Two: That is my understanding, comrade.
Athlete One: We don't have to go to Rio?
Athlete Two: Yes. Correct.
Athlete One: Do you hear that, my friends? We need not worry about the viruses in the water, and the body parts washing up on the beach!
Athlete Two: Yes, and here the toilets often work!
Athlete One: If those Australians who arrived early had known, they'd certainly have doped, don't you think? Then they wouldn't have had to go to Rio, where they will be bitten by the Zika mosquitoes, robbed in the street, and kidnapped by drug dealers.
Athlete Two: Our leaders are looking after us. Not only are we bigger, faster, and stronger, we're safer! And here in Russia, nobody will be trying to sell us cocaine in little packages decorated with the Olympic rings.
Athlete One: You cannot make this (bleep) up.
Athlete Two: How do you suppose our government knew that we would be better off failing drug tests and staying home than going to Rio?
Athlete One: They must have been watching when the brand new bridge collapsed, the president was removed from office, and the police and fire fighters greeted arrivals at the airport with a big sign that read "Welcome to Hell!"
Athlete Two: Nothing gets by the KGB.
It's important to note that no actual athletes — Russian or otherwise — were quoted in the making of this production. Nor were they harmed. Because these particular Russian athletes… don't exist.