The NBA's Real Birthday, Fighting Mike Tyson Blindfolded, Running Ultras With One Leg
48:21
Play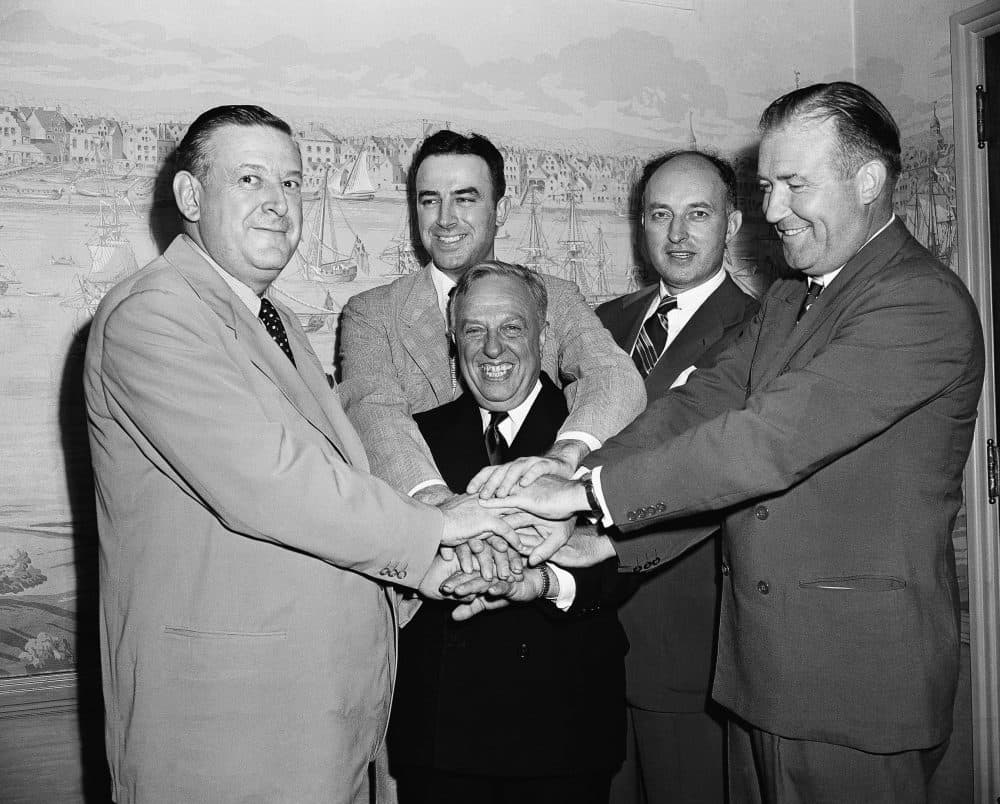 The NBA says its first game was played Nov. 1, 1946. But history suggests a different date. This week on Only A Game, a look back at the origin of the NBA — and how one of its founding leagues got boxed out. Also, in the midst of a record-setting snowstorm, a Canadian man decided to challenge Mike Tyson ... blindfolded. And the story of elite ultramarathoner Dave Mackey who lost his leg — and then set his sights on returning to the grueling Leadville Race Series. Join us!
Subscribe to the Only A Game podcast on Apple, NPR One, Stitcher or Spotify.
Why The NBA Celebrates The Wrong Birthday
The NBA officially recognizes 1946 as its birth year. But sports historians disagree.
3 Stories: Astros Scandal, 'The Superstar Fallacy,' NWSL Championship
New York Magazine contributing editor Will Leitch and Lindsay Gibbs, sports reporter and co-host of the 'Burn It All Down' podcast, join Only A Game's Karen Given.
The Man Who Took On Mike Tyson ... Blindfolded
Jack Wedge is a hotel worker in Prince Edward Island, Canada. A while back, he found himself trying to do something no human had done before.
Charlie Pierce: The Week In Sports
Karen Given and Charlie Pierce discuss the LA Clippers' fast start, and a Russian hockey coach's fiery threat.
'The Fall Should've Killed Me': Dave Mackey Returns To Ultrarunning With One Leg
Ultrarunner Dave Mackey had his leg amputated after an accident. Fourteen months later, he lined up for another ultra.
This program aired on October 26, 2019.