Athletes Fight Racism, Sports Tackle Empty Stadium Problem, And More
Play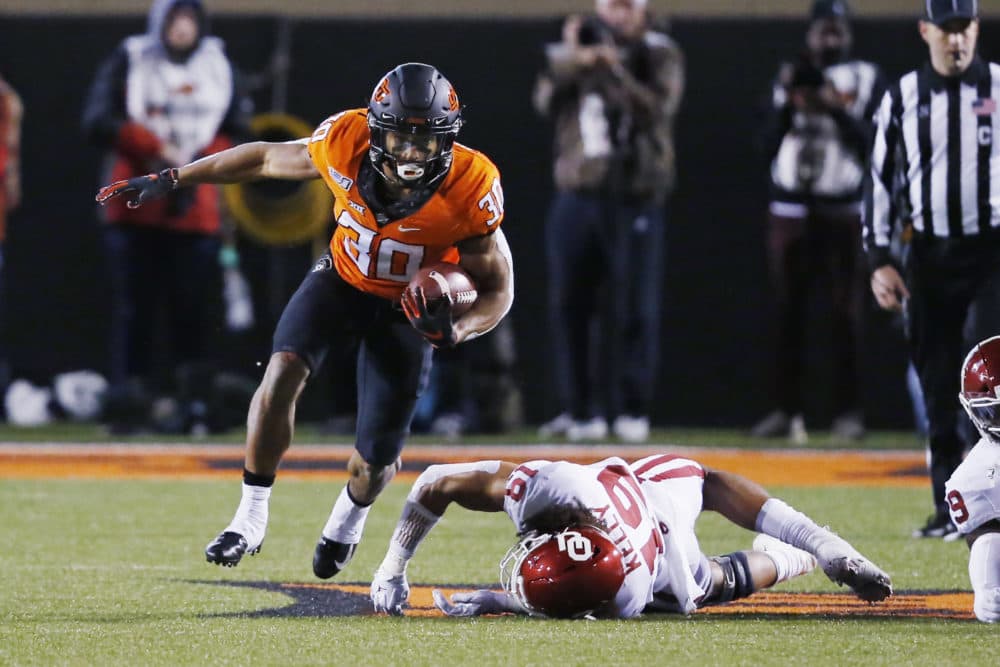 This article is more than 2 years old.
Athletes continue to take a leading role in the Black Lives Matter movement. This week on Only A Game, a look at Oklahoma State where players spoke up after football coach Mike Gundy was photographed in an OAN T-shirt. Also, as sports leagues plan their returns, a look back at two attempts to carry on without fans, one involving a giant mural; the other a cell phone app. Plus, we re-air our story on Wyomia Tyus, whose protest at the 1968 Olympics is often overlooked. Join us!
Subscribe to the Only A Game podcast on Apple Podcasts, Spotify or Stitcher.
3 Stories: OSU Players Criticize Coach, NBA Players Weigh Return, College Football And COVID
The Washington Post's Jerry Brewer and The Athletic's Michael Lee join Only A Game's Karen Given.
'There Are No Black Faces': The Cautionary Tale Of Arsenal's 1992 Mural
In 1992, Arsenal commissioned a mural. But there was a big oversight.
Lessons From A 2013 Tunisian Soccer Match And A Phone App
In 2013, a Tunisian soccer club used a smartphone app to make an empty stadium sound less empty.
Charlie Pierce: The Week In Sports
Some racist college sports traditions are on the way out. Karen and Charlie discuss the good news.
How Olympic Champion Wyomia Tyus Found Her Voice At The '68 Games
Most people know the story of Tommie Smith and John Carlos raising their fists at the 1968 Olympics. But Wyomia Tyus made a stand at those Games, too. And far fewer people know her story.
This program aired on June 20, 2020.