Part 2: We'll Pay You To Move Here, But Work From Home
Resume
Want to check out the entire "Where We Call Home" series? Visit our landing page.
---
With Meghna Chakrabarti
Part 2 of our special series "Where We Call Home." Cities and states are offering up cash to attract would-be residents. That catch is you need to be employed full-time somewhere else.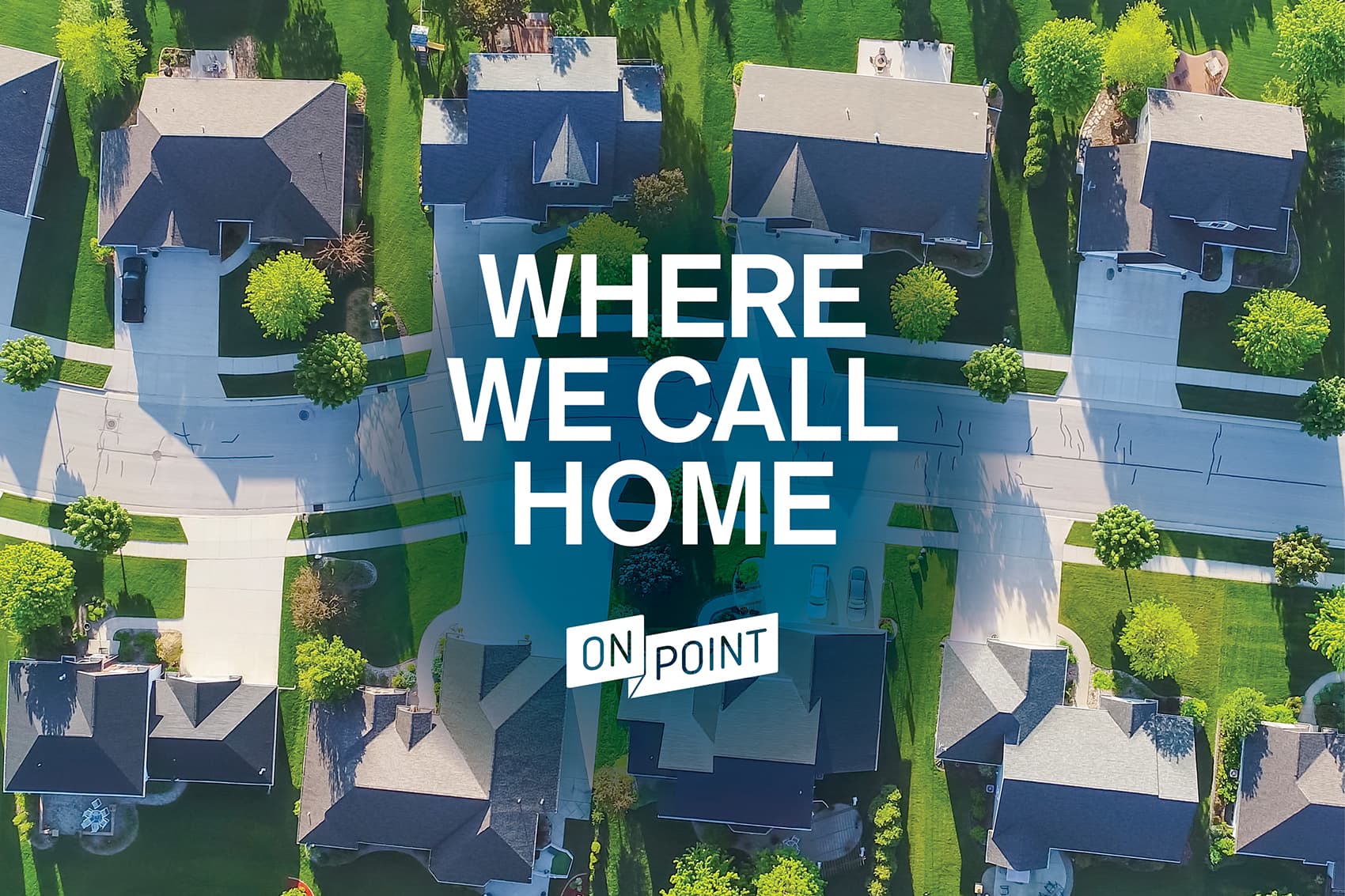 Guests
Elizabeth Saunders, 2019 Tulsa Remote fellowship winner. Program director, chief of staff and instructor at the Innovation Acceleration Group at University of California, Berkeley. (@UCBerkeleyIAG)
Ken Levit, executive director of the George Kaiser Family Foundation, which is funding Tulsa Remote. The fellowship offers $10,000 grants and additional benefits to eligible applicants who move to and work remotely from Tulsa for a year. (@kenlevit)
Sen. Michael Sirotkin, Democratic state senator for Vermont and chair of the Committee on Economic Development, Housing and General Affairs. He championed the Remote Worker Grant Program. (@senatorsirotkin)
Marianne Wanamaker, associate professor of economics at the Haslam College of Business at the University of Tennessee. Workforce policy adviser to the Trump administration. Former chief domestic economist for the president's Council of Economic Advisers. (@mwanamak)
Results From The 'Where We Call Home' Survey
From The Reading List
KTUL: "Around 100 people moving to Tulsa for $10,000" — "Around 100 people from across the country were selected to get $10,000 cash to live in Tulsa for a year.
"The George Kaiser Family Foundation is offering the incentive through the "Tulsa Remote" program in hopes to bring more professionals to Green Country.
"Taylor Allen was one of the few selected for the program.
"She's moving to Tulsa from Atlanta, Georgia this month.
"'I've never been to Tulsa,' said Allen. 'I thrive off of new experiences and new places. My life motto is be comfortable with being uncomfortable.'
"She said she saw the headline online, and immediately applied.
"She currently works as a consultant to high school students as they transition to college.
"She plans to continue doing that in Tulsa."
Burlington Free Press: "Thinking about that $10,000 incentive to move to Vermont? Here's what you should know" — "First there were the 49ers, traveling by covered wagon to California in search of gold.
"More than 80 years later, the Okies headed west to escape Dust Bowl conditions on the Great Plains.
"Now, in 2018, Vermont is hoping to create its own migration of sorts.
"By dangling as much as $10,000 in front of persons who might come to the Green Mountain State and work remotely, state officials hope to restore lost population, bolster its workforce and shake its reputation as a scenic but aging place out of touch with trends in the nation's economy.
"Vermont will pay remote workers $10,000 to move here
"Time will tell whether such incentives move the needle enough to succeed. But given the enormous amount of readership at BurlingtonFreePress.com regarding the plan, reporters and editors here are performing a public service and sharing some things potential newcomers should know."
Forbes: "How To Build Company Culture When All Your Employees Are Remote" — "
With more and more people working remotely, the challenges of creating company culture and a team-centric environment are evident.
In 2016, 43% of employed Americans said they spent at least some time working remotely , according to a survey of more than 15,000 adults. That's why it's critical for employers to offer alternative methods of team building and integrating the company's values into the solo workdays.
"In lieu of team members seeing each other everyday and spending time together in meetings or over lunch hours, companies can create bonds by utilizing technology to allow employees to spend time with each other.
"'We recommend that companies create virtual hangout spaces via Slack where remote employees can live chat, share files, post photos and collaborate throughout the day to mimic everyday office life,' says Erin Halper, CEO and Founder of The Upside, a growth platform for independent contractors. 'We also encourage companies to promote the sharing of personal stories and photos on their Slack channel to replace traditional 'water cooler' bonding."
Karen Shiffman produced this hour for broadcast.
This program aired on March 11, 2019.