By Archiving Our Lives Online, Are We At Risk Of Losing More Than Just Data?
Play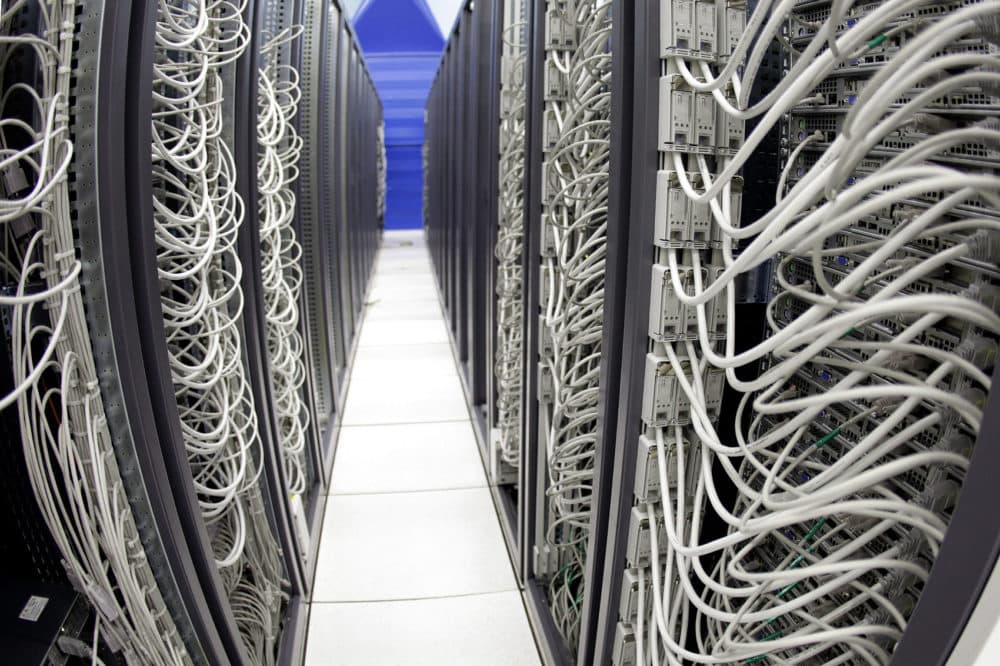 This article is more than 3 years old.
With Meghna Chakrabarti
The Myspace music purge. The Google+ shutdown. As you store your life's archive online, what happens when it's taken away?
---
Want more from the show? You can get messages right from our hosts (and more opportunities to engage with the show) sent directly to your inbox with the On Point newsletter. Subscribe here.
---
Guests
Brian Feldman, associate editor at New York Magazine. (@bafeldman)
Jason Scott, digital archivist and historian for the Internet Archive, a nonprofit, free-to-use digital library. (@textfiles)
Heather Richards-Rissetto, archaeologist specializing in the ancient Maya of Central America. Anthropology professor and fellow in the Center for Digital Research in the Humanities at the University of Nebraska–Lincoln. Director of the Keeping Data Alive Project, supporting re-use and repurposing of 3D data in the humanities.
From The Reading List
New York Magazine: "The Silver Lining to Myspace's Failure" — "The popular website Boing Boing published a blog post over the weekend announcing that "Myspace lost all the music its users uploaded between 2003 and 2015." The announcement was sourced from a Reddit thread originating from over a year ago lamenting the fact that old music files uploaded to the service had become unstreamable. Though Myspace has gone through years of decline, changes of ownership, and a site-wide reboot, it was assumed that the files users had uploaded would remain accessible. That assumption it turns out, was wrong.
"In an email a Reddit user received from Myspace, the website's Data Privacy Officer informed them that, 'Due to a server migration files were corrupted and unable to be transferred over to our updated site. There is no way to recover the lost data.'
"I'm of two (-plus) minds about it. On the one hand, this is catastrophically bad. But, given recent digital trends and events, maybe it's good? At the very least, the loss matters — but then, if I think about it a little more, maybe it doesn't matter at all. Maybe this situation can be all of those things at once and I'm allowed to be a huge hypocrite about this. You don't own me."
Washington Post: "What the huge loss of old Myspace music means for Internet culture" — "The most surprising thing people may learn about Myspace this week is that it still exists. But the old social network's accidental purge of 12 years' worth of its users' music uploads — that's an estimated 50 million songs — is probably a close second.
"The tremendous loss of digital artifacts, such as the Flickr photo annihilation, the Tumblr porn purge and the coming Google+ disintegration, highlights the impermanence of the Web, and the ease with which files and posts that helped define Internet culture and history can be so readily discarded.
"In the case of Myspace, the loss of the uploads appears accidental. 'As a result of a server migration project, any photos, videos and audio files you uploaded more than three years ago may no longer be available on or from Myspace,' the company said in a statement. 'We apologize for the inconvenience.'
The Economist: "We must fight to preserve digital information" — "Last year Flickr, a photo-sharing site, announced it would cut its free storage from 1 terabyte (more than 200,000 images) to just to 1,000 items. Starting this month, many users may find that their content is in danger of being deleted. This throws open questions about the "free" business model. But more significantly, it is about digital preservation. Active users will pay or transfer their photos; others may discover that a visual record of their life is irrevocably lost.
"Society has developed institutions to prevent such misfortune and act as guardians of information: the humble library and archive. My own institution, the Bodleian Libraries in Oxford, holds parchment manuscripts containing texts written almost 2,000 years ago and still perfectly legible—without any screen, battery or power cord. There is no click-through licence to ignore or password to forget.
"But knowledge looks different today than it did several millennia ago. And an open society needs access to its store of records. Archival practice has its origins in the administration of governments, keeping tabs on such mundane but vital information as property records, tax and import-export details. Even in the ancient world it was recognised that access to these records was important for a healthy state administration. Today information is the lifeblood of government, business and personal life."
Allison Pohle, Anna Bauman and Alex Schroeder produced this show for broadcast.
This program aired on April 1, 2019.