The Top 10 Shows From On Point In 2019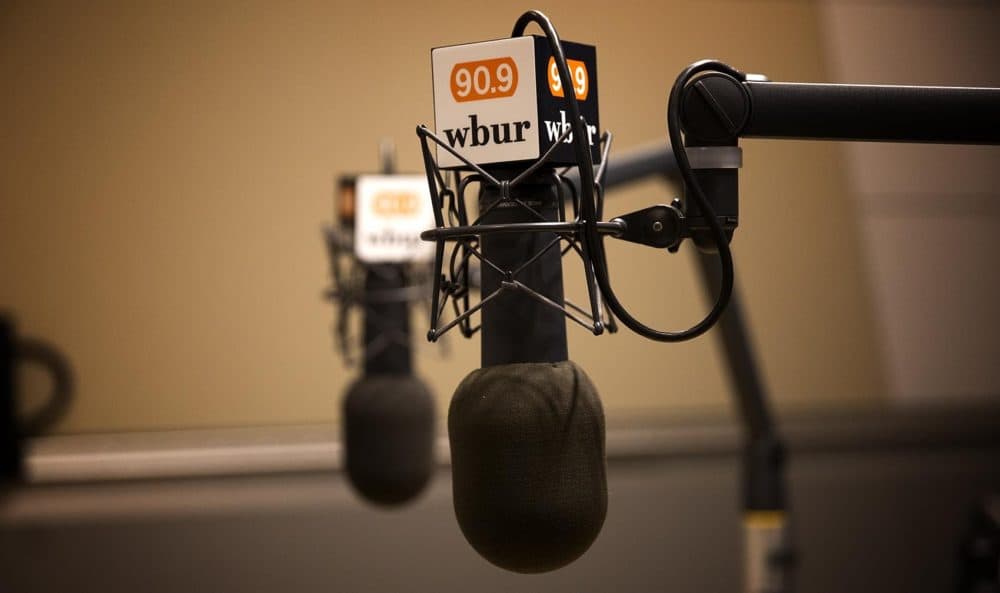 This article is more than 1 year old.
It's been a busy year — in news, culture, science, sports and more. And On Point was there for all of it.
From life inside immigrant detention centers, to how men experience anxiety differently, to millennial burnout, we covered a broad range of topics.
As we enter a new decade, we've surveyed our most engaging shows of 2019, based on web traffic.
Listen back below to what you, our listeners, liked best from the past year.
---
1."Insulin Has Become Unaffordable. Patients Are Dying In Their Efforts To Ration Doses"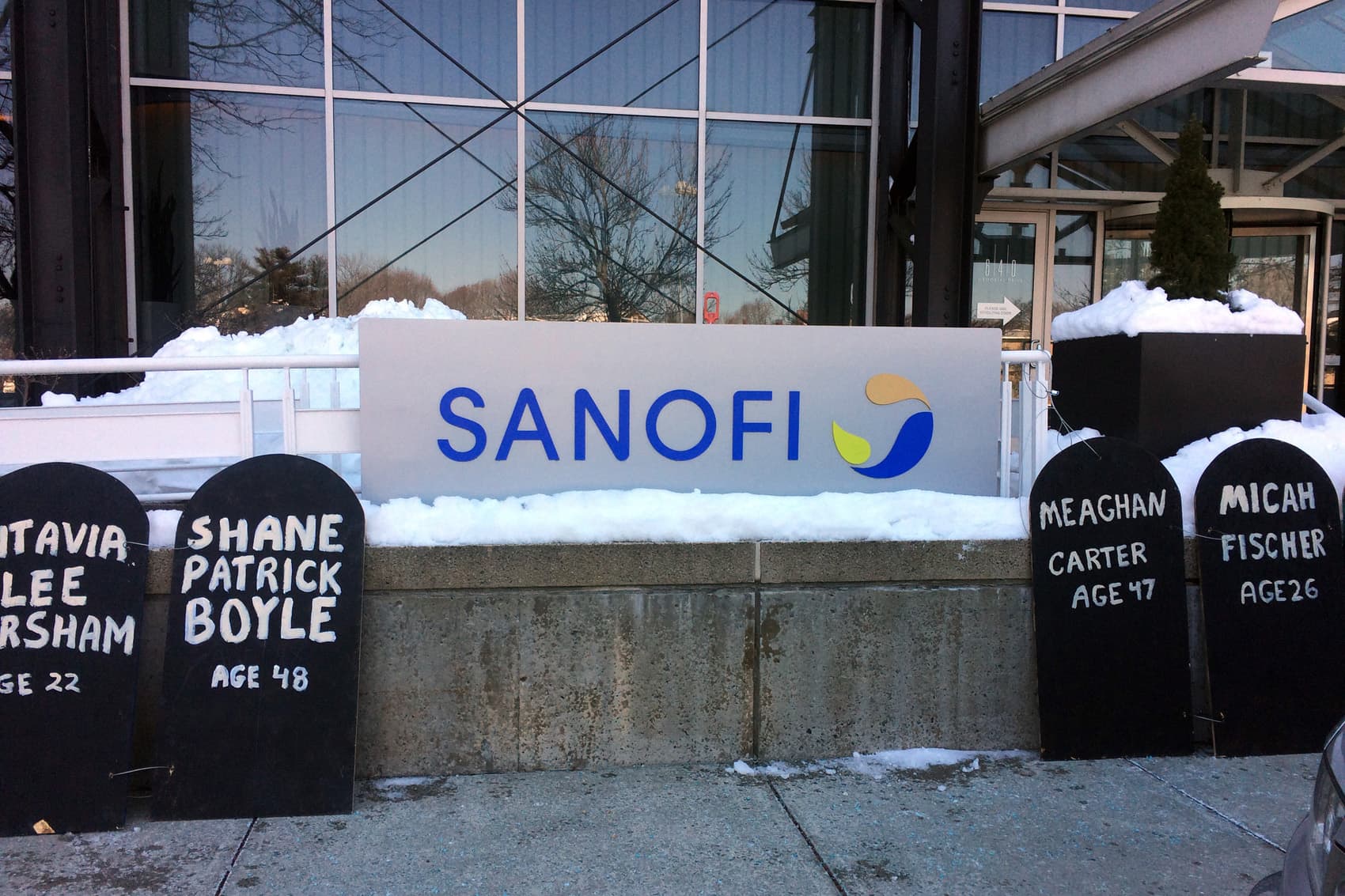 Six million Americans rely on insulin to survive. Many can no longer afford it. What happens when big pharma, big profits and strong patent laws lead to dying patients?
2. "Inside The Sex Trafficking Charges Against Jeffrey Epstein"
How is it that a multimillionaire got a sweetheart deal for sex crimes? New charges are bringing up old questions about Jeffrey Epstein.
3. "These Books Are Making Waves On 2019 Summer Reading Lists"
Thrillers to memoirs. Great escapes to illumination. We've got your hot summer reading list all cued up. The best beach reads of 2019.
4. "Why We Walk: The Bliss Of Living One Step At A Time"
The profound joys of moving through the world on your own two feet. Explorer and philosopher Erling Kagge on the wonders of walking.
5. "Understanding How Anxiety Might Be Different For Men"
Men and anxiety. New studies show that men don't experience or express anxiety in the same way as women. That could be affecting men's access to treatment, and their mental health.
On anxiety among men
Michael Addis: "Anxiety is extremely common in human beings, in general. And, in fact, we'd be in a boatload of trouble if we didn't have the capacity for anxiety. It's really our bodies way of telling us that there's a threat that we need to pay attention to. But, of course, with an anxiety disorder, there often is not a real threat. And, instead, our body is responding as if there is. So, that's the challenge. We know that men — compared to women — are about half as likely to be diagnosed with an anxiety disorder. But, of course, the big question for people who do research in this field is, 'Is that really an accurate estimate?' Or, are some of these cultural mandates … particularly for men around suppressing fear and vulnerability … is that distorting our understanding? In other words, we're underestimating how common this is among men."
Stefan Hofmann: "We distinguish a lot of different categories of anxiety disorders. So, social anxiety disorder is probably one of the most common ones, and there's generalized anxiety disorder, there's specific phobias. … So it depends on the categories. We know that for social anxiety disorder, men are about equally affected than women. For generalized anxiety disorder, specific phobias, panic disorder, women are more commonly affected than men. Why that is, is a good question. It's puzzling. Probably social factors, cultural factors that play a role. … There are also interesting differences in different cultures. And especially in Asian vs. Western cultures. There are differences in the expression, and also the experience of anxiety."
6. "What More White Sharks Mean For Cape Cod"
White sharks that hunt the coasts of Cape Cod attract tourists, key moments in scientific observation and seas of binoculars. We look at the science, fears and the economic impact of having these apex predators in our shores.
7. "Life Inside U.S. Migrant Detention Centers"
Broken bathrooms. Expired food. Severe overcrowding. We look at conditions at U.S. detention centers.
On the detention center for unaccompanied minors in Homestead, Florida
Mulligan Sepúlveda: "When I visited in February there were still around 1,800 kids or 2,000 kids, and it was just so crowded that you can't even imagine where they would possibly hold more kids, but now it's close to 3,000 people apparently. There were rooms with 144 bunk beds and when you walked by the bunk beds you could barely get by. They're just shoulder-length apart. They separate siblings. If one sibling is 17, and the other is 13, they separate them on other sides of the facility, and they only see each other once a week. At times, they've used solitary confinement. It's a really tough place to be. In one instance, it was a trans youth, and they said it was for her own protection. I believe it was 10 days. Isolation included 10 days not leaving a room without a window. There's a fine line between protection and suffering.
"I think we've seen from the beginning that the Trump administration has used mistreatment as a a form of deterrence, and when that's the main plan then things like overcrowding and incredibly unsanitary conditions, the idea is that that will get back to people fleeing their countries and trying to come here, and that will work as a sort of metaphorical wall. ... It becomes this awful game of chicken where the government's just making conditions worse and worse and not caring about it, and immigrants are still coming because the conditions in their home country that are pushing them here have not changed."
8. "'The Burnout Generation': Millennials And The Mindset Of 'Working All The Time'"
Debt, uncertain work, unrealistic expectations — are millennials turning into the burnout generation?
9. "Andrew Luck's Retirement Stunned The NFL — And Left Behind A Big Message For The Game"
NFL quarterback Andrew Luck said, "I'm in pain," and stunned the football world with his retirement at age 29. He left millions of dollars on the table and a big message for the game and fans.
10. "'Torture Facilities': Eyewitnesses Describe Poor Conditions At Texas Detention Centers For Migrant Children"
In late June, a pediatrician visited a Texas detention facility for migrant children and says what she saw could be compared to "torture facilities." We hear firsthand accounts of the conditions at some Border Patrol detention centers.
On the Ursula detention center in McAllen, Texas
Dr. Dolly Lucio Sevier: "What impacted me the most was the inability of the mothers to wash their infant's formula bottles ... if a parent told me that in my exam room, I'd be very concerned about their conditions at home, and consider calling CPS to get them some support. That was what was most alarming to me … they rinse [the formula bottles] with water that's supposed to be used for drinking, in a bathroom sink that does not have running water, and they have no soap."
On the conditions at the Border Patrol facility in Clint, Texas
Elora Mukherjee: "The conditions were the most degrading and inhumane conditions I have ever seen and I have been representing asylum-seeking children and their families in detention facilitates since 2007. This is unacceptable and should not be happening in America."
Sydney Wertheim Associate Producer, On Point
Sydney Wertheim is an associate producer for On Point.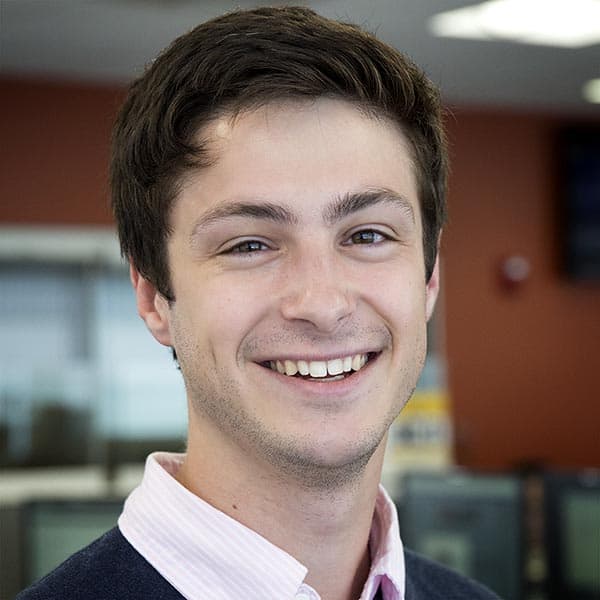 Alex Schroeder Digital Producer, On Point
Alex Schroeder is a digital producer for On Point.