These Books Are Making Waves On 2019 Summer Reading Lists
Resume
With Meghna Chakrabarti
Thrillers to memoirs. Great escapes to illumination. We've got your hot summer reading list all cued up. The best beach reads of 2019.
Guests
Laurie Hertzel, senior books editor for the Minneapolis Star-Tribune. President of the National Book Critics Circle. (@StribBooks)
Leigh Haber, books editor for O, The Oprah Magazine. Coordinator for Oprah's Book Club. (@leighhaber)
Hannah Oliver Depp, owner of Loyalty Bookstore in Washington, D.C. (@OliverDepp)
The Best Reads Of Summer 2019, As Chosen By Our Guests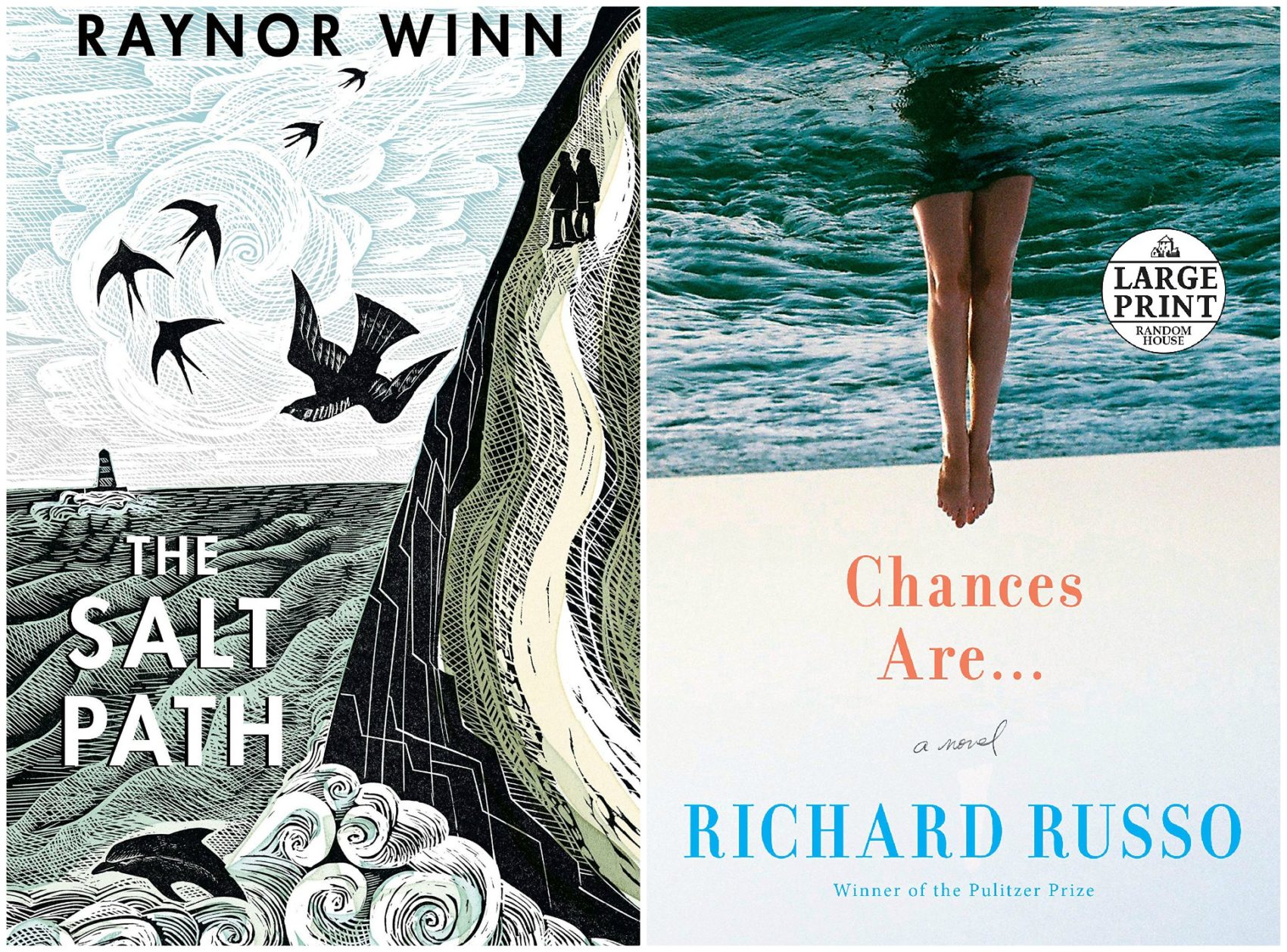 Laurie Hertzel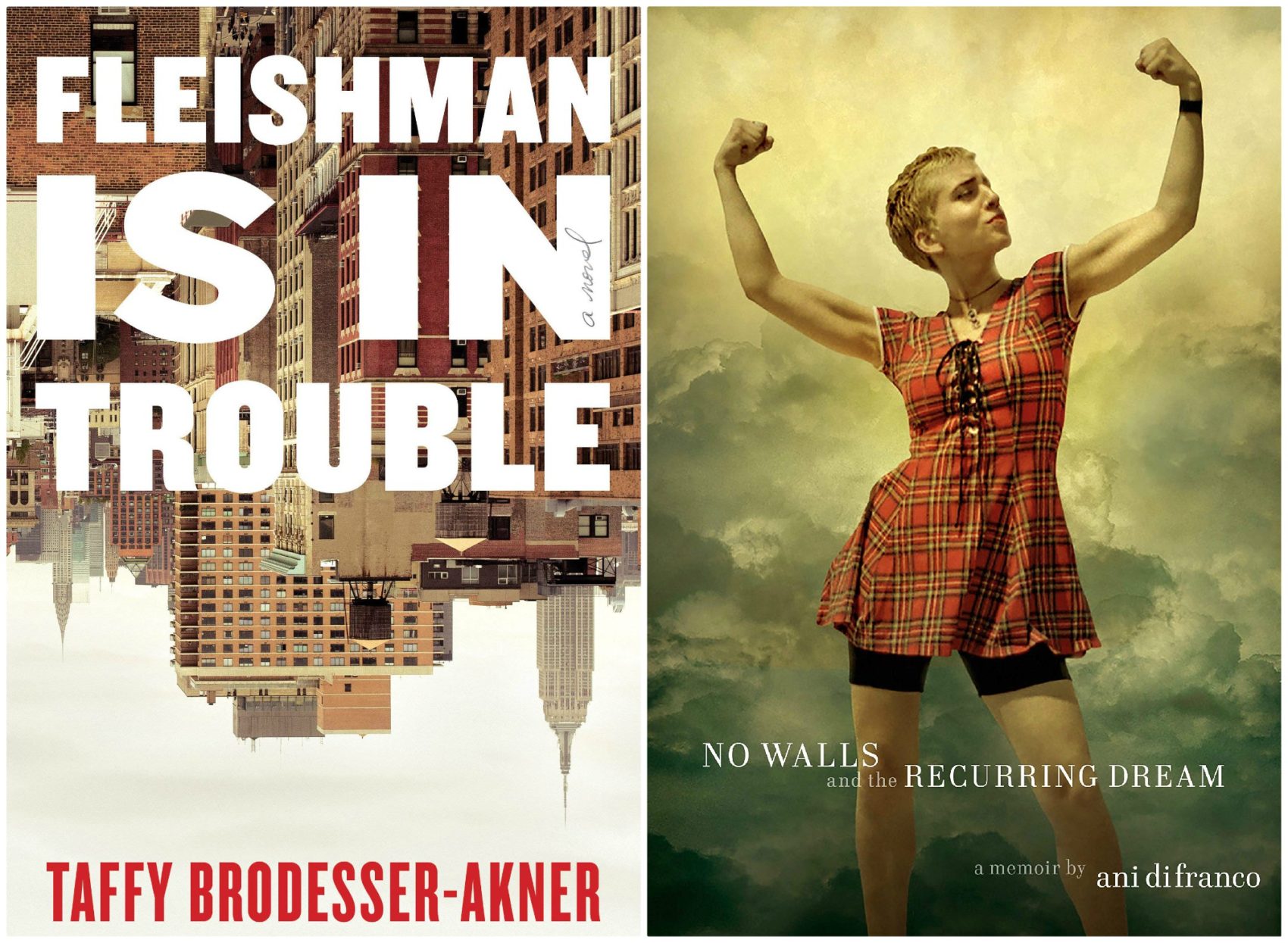 Leigh Haber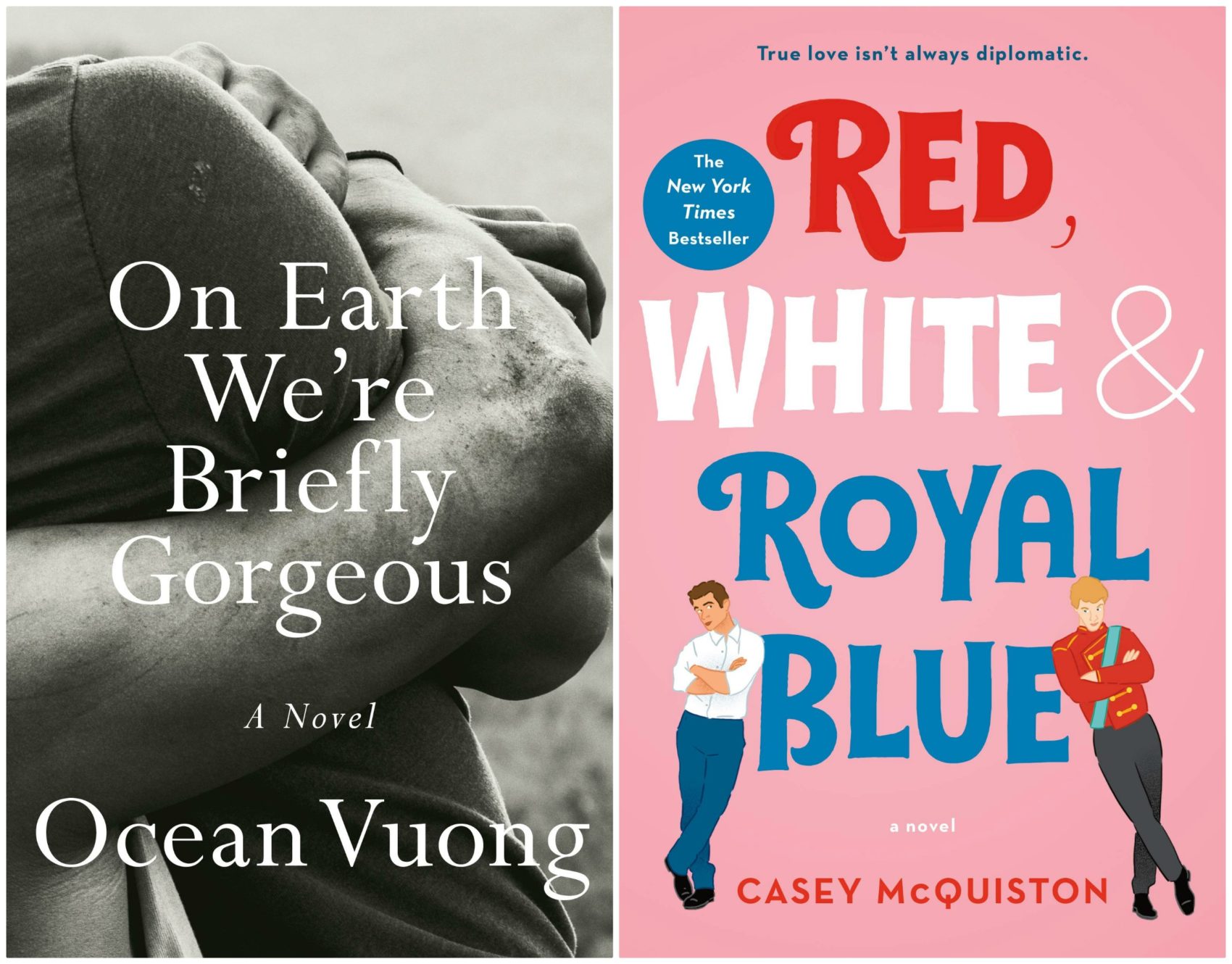 Hannah Oliver Depp
The On Point Book Club: Staff Picks For Summer 2019
Anna Bauman, producer: "Women Talking," by Miriam Toews
Miriam Toews' "Women Talking" is a fictional reaction to a very real life horror story. Between 2005 and 2009, men in a Mennonite colony in Bolivia drugged and raped women and girls in their sleep. Members of the community chalked up the incidents to demons and even blamed the "wild female imagination." Instead of recounting the harrowing details of the incidents, the novel is written as if it were the minutes to meetings where the women discuss whether they'll stay or leave the only home they've ever known. As someone with Mennonite roots, I was drawn into the ruminations on pacifism, religious authority and forgiveness. But this book is not just a Mennonite story. Toews' novel lights a fire underneath the "wild female imagination" and gives women the agency to decide their own future. Not exactly a "light beach read," but between Toews' beautifully crafted prose and philosophical insights, "Women Talking" is not to be missed.
Alex Schroeder, digital producer: "In Oceans Deep," by Bill Streever
The perfect book for reading at the beach, on the ocean's edge? I'd suggest a book all about everything beneath the waves. Streever is possibly the first to assemble such a comprehensive look at humanity's explorations underwater, from the worlds of diving, science, submersibles and more. What makes this account so compelling is Streever's eye toward the future. Remotely operated vehicles and autonomous underwater vehicles are already prowling our seas, but they'll only get more advanced. There's so much we have yet to understand about our seas — and we won't get the full picture about ourselves and our planet's future until we do.
Stef Kotsonis, producer: "The Parade," by Dave Eggers
I liked a lot, but somehow didn't love, Dave Eggers' "The Parade." The message was profound, but the delivery was very deadpan, not necessarily in an effective way.
But I am re-reading, for the first time in a few decades, Damon Runyon's "Guys and Dolls," and other stories. He is so funny. His stories about Prohibition-era tough guys, low-lifes and sundry "dames," worthy and not, don't age, because it was always just a fun caricature. Most important, anybody who enjoys writing "more than somewhat" enjoys Runyon delight in playing with language and building funny sentences.
And I can't wait till Hilary Mantel releases the third in her Wolf Hall trilogy.
Grace Tatter, producer: "Heartland," by Sarah Smarsh
I picked up this book after hearing her speak at the Harvard Kennedy School's Shorenstein Center last fall. I was so impressed with her talk, about how rural America, particularly poor, rural America, is portrayed in the media that I felt comfortable recommending the book to others before I even read it myself. Well, now I have read it myself, and my recommendation is stronger than ever. She articulated truths about systemic poverty in the United States that I knew, but had never seen put into words. It's full of "Aha!" moments. Her personal story is compelling and, after reading it, I feel like I better understand — and can better explain — the world we live in.
Jack Beatty, news analyst: "The Power of the Dog," by Thomas Savage
"The Power of the Dog," first published in 1967, and reissued in a new edition by Back Bay Books, details the conflicts that surface in the lives of two brothers and cattle ranchers in 1920s Montana. It's being made into a movie, directed by Jane Campion, and starring Benedict Cumberbatch and Elizabeth Moss. And the book has about the best ending — unexpected, yet, in retrospect, inevitable — I can recall.
Adam Waller, producer: "Working," by Robert Caro
The celebrated historian pulls back the curtain on his own career and craft, revealing the painstaking process, and meticulous attention to detail, that has produced authoritative biographies of Lyndon Johnson and Robert Moses. The book is a masterclass in how to research, interview and write. Needless to say, it is also a pleasure to read, with lessons that can be applied to virtually anything, including producing a daily radio program. Caro leaves no stone unturned in describing his quest to understand the acquisition and use of political power, a process that no doubt continues as he works on the fifth and final volume of "The Years of Lyndon Johnson," which I can't wait for!
Allison Pohle, producer: "National Team: The Inside Story of the Women Who Changed Soccer," by Caitlin Murray
This summer, the U.S. Women's National Team took on the world, and they emerged victorious, claiming their fourth World Cup win. This team was historic for many reasons, including its athletic prowess, number of openly gay players, and willingness to take a bold stand on big issues.
The U.S. Women's National Team has long been for equality, equal pay, and the better treatment of female athletes. The story of the U.S. Women's National Team goes back decades, and is chronicled in a fantastic new book called, "National Team: The Inside Story of the Women Who Changed Soccer." With nearly 100 interviews with players, coaches and officials, Murray's book appeals to both super fans of the famed 1999 team, and fans who started paying attention during the 2019 World Cup. And, if the book leaves you wanting more, you can listen to our show about the dominant U.S. Women's National Team.
What On Point Listeners Are Reading
Callers:
Ellen from Sudbury, Mass.: "Into the Jungle," by Erica Ferencik
"So far, it's so vivid. It reminds me of a John Steinbeck book, because it really puts you into the Amazon."
Katie from Baltimore, Md.: "The Master Plan," by Chris Wilson
"It's a heavy book for a summer read. But, at the same time, the inspiration is just overflowing."
11-Year-Old Harper from Tampa, Fla.: "Terror at Bottle Creek," by Watt Key
"It's about a boy who is 13, [and] his father is lost somewhere, and during a hurricane he is trapped in a tree, with all these poisonous snakes, and it's just really good."
Melissa from Ithaca, N.Y.: "The Feather Thief: Beauty, Obsession, and the Natural History Heist of the Century," by Kirk Wallace Johnson
"It's really not something I would normally read. And it's clearly about obsession. And the interesting thing was, I was completely obsessed. I read it in a day."
Anne from Columbia, Mo.: Books by Elizabeth Moon
"She does excellent worldbuilding ... and her characters are almost always strong female characters. And, they're women of different ages."
Bob from Barre, Vt.: "If I Die Before I Wake: The Caregiver's Journey," by Eli Shaw
Jacqueline from Islesboro, Maine: "The Guest Book," by Sarah Blake
From Twitter:
From Facebook:
Bridget Downey Meyer: If you read nothing else, read "The River," by Peter Heller. It's an exquisite adventure story about two college seniors who decide to canoe the Maskwa River for a month without modern communication devices (of course). Then the adventure begins! Their friendship and their core concepts of life are tested as a result of an out-of-control wildfire, a potential murderer and an unexpected canoe passenger. Relying on each other and on their personal instincts, they must struggle to survive. A page-turner and well written!
Johnathon Henninger: "Mindful of Race," by Ruth King. For me, a non-triggering look at the history and current state of bias, privilege, fear and scarcity in America. A must read for the self-proclaimed pale, "woke."
Fernando Palenzuela: "Circe," by Madeline Miller. I am at a loss. The fact that I am finished leaves me sad and wanting for more! I have not read a novel like this in years. I cannot recommend it enough. I am sure I am extracting meanings form this story that may or may not be there, but that is what art is for and Miller had painted a work of art with her words. If you are looking for a good fiction novel, this is it.
Kim Mitchell: I am currently reading N.K. Jemisin's Inheritance Trilogy (I'm in the second book), which I've picked about closely on the heels of having finished her Broken Earth Trilogy. She creates wonderful characters and worlds! I highly recommend her for summer — or anytime — reading!
From The Reading List
Minneapolis Star-Tribune: "Summer Books" — "Life slows down in summer, with the heat, the humidity, the long languorous days. You've got time to read — but how do you decide what to read? We've scoured the offerings and winnowed the field for you. Inside this special section are reviews of 45 books — mysteries, novels, story collections and books for young adults. Pull up a lawn chair, pour yourself a cool drink, settle in and read. Don't forget your sunscreen and your hat. We're here to transport you to new worlds."
New Yorker: "The Invention of the 'Beach Read'" --Summer reading—so much expectation and anxiety and judgment is compressed within those two words! June hardly has a chance to throw on a bikini and step onto the deck before morning shows, magazines, and Web sites descend with their 'Beach Reads' and 'Summer Reading Lists' and 'Summer Fiction Top Tens.' Bookstores set up displays with the latest hot paperbacks, their colors so saturated that they pulse under your eyelids like sun spots. When I open my e-mail in-box, the atmosphere is manic with anticipated literary delight—subject lines blaring 'the perfect summer read' and 'SUMMER THRILLER' and 'best books for the beach!'
"And yet there's no cultural consensus on whether summer reading is 'a thing.' 'The term is so ubiquitous that its definitions are a point of contention,' Michelle Dean wrote in the Guardian, in 2016. Authors do not necessarily love the category. For every writer who embraces the term, Allison Duncan wrote, in Vulture, 'there's another who is wary of a genre considered superficial, often in highly gendered terms.' Taffy Brodesser-Akner, the author of the novel 'Fleishman Is in Trouble,' recently expressed puzzlement on Twitter that her book was being described as a 'beach read.' 'I am confused as to why our taste for what we like would change in the location we read it, or the season,' she wrote.
"'Books for Idle Hours,' a new history by the academic Donna Harrington-Lueker, unpacks both the constructedness of 'summer reading' and its gravitational pull. Around the turn of the nineteenth century, urbanization and industrialization gave summertime a new radiance—it offered a chance to escape the sweaty, overcrowded city and reconnect with nature. The steamship and the railroad made vacation getaways more accessible. Periodicals and newspapers began running features on resort towns and advertised summer activities and goods: cruises, camping gear, mineral springs. In the pages of Harper's, the artist Winslow Homer published chic illustrations of fashionable, sun-dazed women watching horse races or strolling along the ocean. In short, bolstered by the era's print culture, a new market of pleasure-seeking Americans emerged."
The New York Times: "Text on the Beach: Great Summer Reads" — "Last summer, I made it to the beach only once — to Asbury Park, N.J., for a day trip with my son.
"Nevertheless, between Memorial Day and Labor Day, I plowed through a dozen novels, many of which could be described as 'beach books.' Now, before I take these words out of quotation marks, and before we explore this season's nominees, I want to provide a modern definition of the term."
E! News: "O, The Oprah Magazine's Summer 2019 Reading List" — "Summer is here! And you know one of our favorite things to do is to relax with a great beach read...or 10. We love seeing what our favorite celeb book clubs recommend each month too. Well, Oprah Winfrey has outdone them all (she is Oprah, would you expect anything less?). O, The Oprah Magazine shared its list of 32 books to read this summer—all by female authors, no less.
"From thrillers to memoirs, there's something for everyone, and plenty to keep little bookworms like us busy. Happy reading!"
Sydney Wertheim and Anna Bauman produced this hour for broadcast.
This program aired on July 15, 2019.