Sen. Elizabeth Warren Campaigns In West Virginia
11:44
Play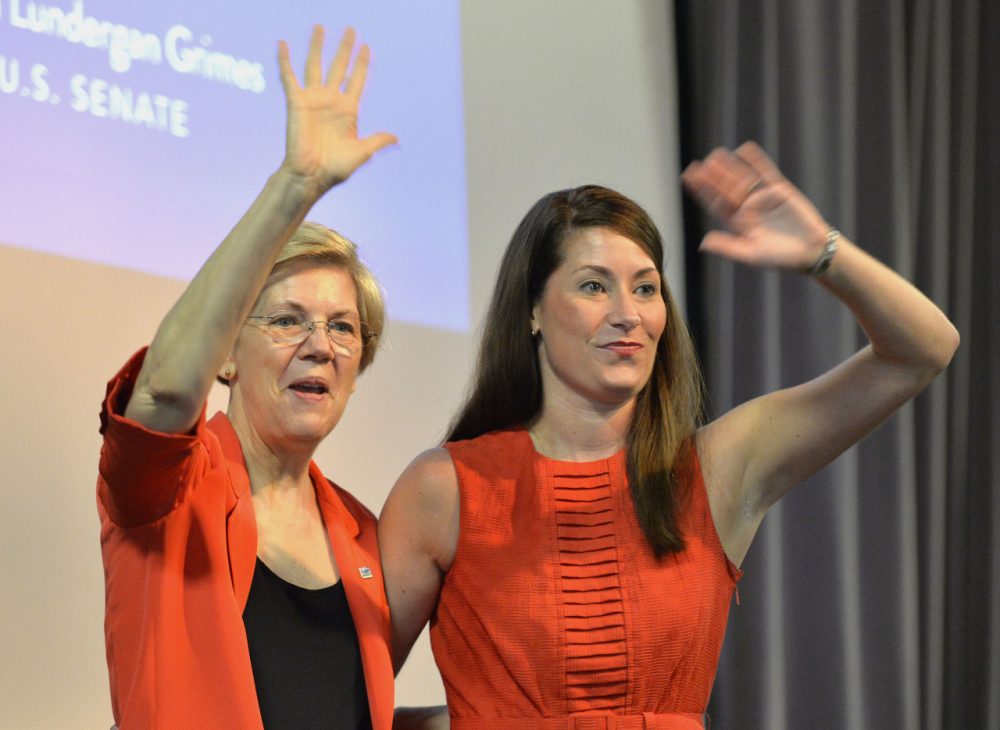 This article is more than 7 years old.
Massachusetts U.S. Sen. Elizabeth Warren is on the road again — campaigning for Democrats — in the South. Monday she brought her fiery populist message to West Virginia, to help raise money for Democratic Senate candidate Natalie Tennant.
Last month Warren was in Kentucky, campaigning for Democrats in a Republican stronghold. Just this year, she has also visited Oregon, Ohio, Washington and Minnesota. And later this week, she'll head to Michigan.
It appears that Warren has become the go-to Democratic superstar this election season. Her political team estimates that she has helped raise about $2.6 million for fellow Democrats since taking office.
Guest
Asma Khalid, reporter for WBUR. She tweets @asmamk.
More
WBUR: Warren Campaigns For W. Va. Senate Candidate
"As Warren took the stage with Tennent at a campaign event, you could hear shouts of 'Run in 2020!' Many who attended the event said they came out to see Warren. And she's trying to pass along that celebrity status."
The Washington Post: Progressives Turn From Obama To Embrace Warren
"Here in West Virginia — an early stage for Democrats with national ambitions going back to John F. Kennedy in 1960 — Warren was greeted as a progressive hero, with several attendees pleading with her to run for president. Tennant's campaign hopes that Warren's populist message will help her close the gap against her well-funded GOP opponent, Rep. Shelley Moore Capito."
This segment aired on July 15, 2014.