Week In Review: Housing, Fantasy Sports, Bay State Wind, And MCAS 2.0
26:02
Play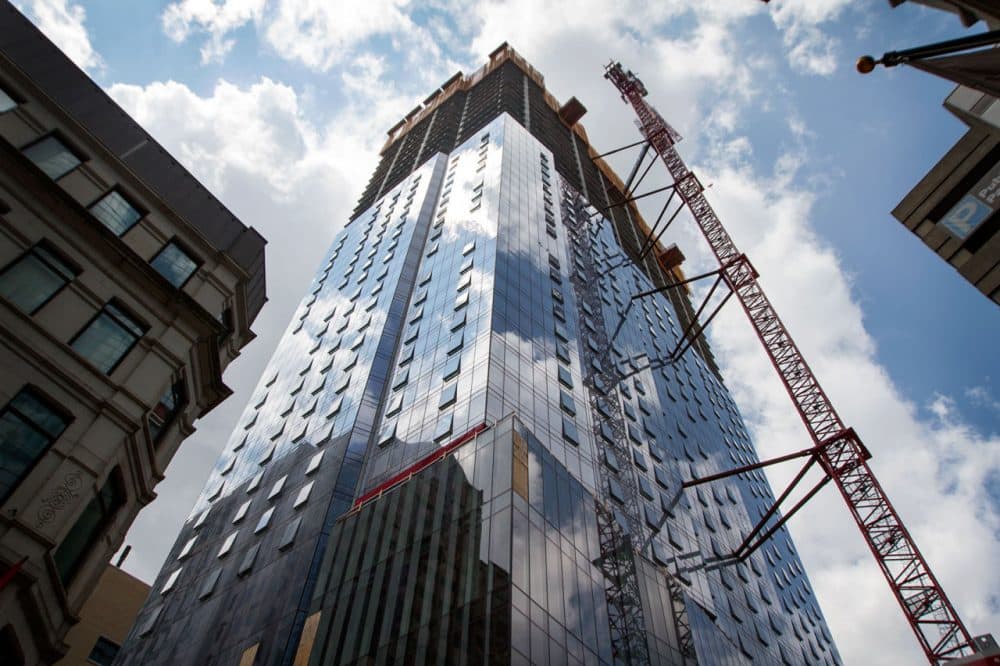 This article is more than 5 years old.
Our weekly news roundtable goes behind the headlines.
Guests
Jim Stergios, executive director of the Pioneer Institute. He tweets @jimstergios.
John Carroll, professor of communication at Boston University and senior analyst for WBUR. He tweets@JohnCarroll_BU.
More
WBUR: Report: Construction Costs Make It Prohibitive To Build Middle Class Housing Around Boston
"While Boston experiences a boom in luxury housing, construction costs have made it prohibitive to build housing for the middle class. That's according to The Boston Foundation, which released its Greater Boston Housing Report Card for 2015 Friday. In most parts of the country, rising demand for housing results in increased production. But in Greater Boston, this hasn't been the case."
WBUR: DraftKings Petitioning N.Y. Supreme Court To Throw Out Cease-And-Desist
"The Boston-based daily fantasy sports company DraftKings is petitioning the New York Supreme Court to throw out the cease-and-desist letter filed by that state's attorney general. On Tuesday, New York Attorney General Eric Schneiderman ordered DraftKings and its chief competitor FanDuel to stop accepting entry fees from New York residents. Schneiderman argued daily fantasy sports contests involve a significant amount of chance, making them gambling. But in its court filing, DraftKings presents statistics to show that daily fantasy sports is a game of skill."
Radio Boston: Offshore Wind Energy Resurges Around Martha's Vineyard
"The world's largest developer of offshore wind farms wants to come to Massachusetts. Denmark-based DONG Energy says it wants to build up to 100 wind turbines 15 miles south of Martha's Vineyard. They're calling it Bay State Wind and, if constructed, it would be North America's largest offshore wind farm."
WBUR: Education Commissioner Recommends 'Next-Generation MCAS' For State Test
"For the next Massachusetts standardized test, Mitchell Chester has picked 'Door No. 3' – a blend of the two tests students took last spring. Rather than choosing either MCAS, the standardized test Massachusetts students have used for 18 years, or PARCC, the test some districts have been piloting for two years, the state's commissioner of elementary and secondary education recommended Thursday that Massachusetts should instead combine elements of the two tests to create a new, 'next-generation MCAS.'"
This segment aired on November 13, 2015.