Week In Review: GE Moves To Boston, Opioid Legislation, Mass. Sens. Check Out Colorado Pot
25:01
Play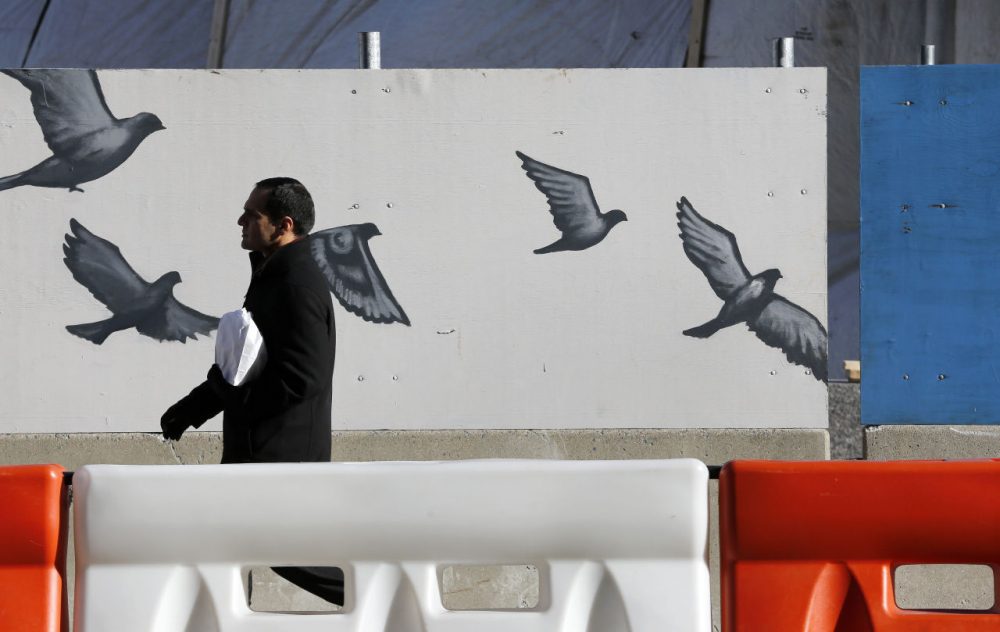 This article is more than 5 years old.
The story in Boston news this week? General Electric's move north. On Wednesday, the company announced it would move its global headquarters from Fairfield, Connecticut to Boston, bringing with it about 800 jobs.
Gov. Baker told WBUR's Morning Edition the move puts Boston on the map as a center for innovation.
"Whenever you have a company like GE, which is the eighth largest corporation in America, that goes through a fairly long and thoughtful process to make a decision about where they want to be for the next generation," said the governor. "When, at the end of that process, they choose Boston and Massachusetts, the message is that Boston and Massachusetts is a very good place to be — a great place to be — for the next generation. And, I would expect a lot of folks will take a look at us who might not have looked before, because of this."
New York City and Providence were also vying for GE, but the company cited Boston's universities and startup culture as major reasons why it chose to locate here. And, a state and city incentives package valued at roughly $150 million helped, too. But, not everyone agrees that the package is worth it.
"We've got an MBTA transportation system that is still pretty broken, cuts to local aid, we have a lot of small businesses that could benefit from support," says Mass. state Sen. Jamie Eldridge. "And yet, we're giving a tax break to arguably one of the most profitable companies in the world, not to mention that this company is quite notorious for not paying any taxes at all, including in Massachusetts."
Guests
Jim Stergios, executive director of the Pioneer Institute. He tweets @JimStergios.
John Carroll, professor of communication at Boston University and WBUR senior analyst. He tweets @johncarroll_bu.
More
Radio Boston: Suburbs To City, Manufacturing To Innovation: The Evolution Of GE
"The 1960s and 70s saw a major exodus of big companies to suburban office parks. That's when General Electric left Schenectedy, New York for Fairfield, Connecticut, with its low-lying buildings, outdoor sculptures and manicured lawns. But, as early as this summer, GE will be moving back to a big city. That shift parallels GE's transition from industrial manufacturer to technological innovator."
Radio Boston: Targeting Opioid Addiction Through Emergency Rooms
"Hospital emergency rooms are where the opioid epidemic in Massachusetts goes from being abstract numbers to extremely concrete individual cases. ERs see people who have overdosed, people who are in the throes of addiction and seeking their next fix and people in pain who could benefit from a prescription for an opioid painkiller."
WBUR: Mass. Senators Learn The Ins And Outs Of Colorado's Marijuana Businesses
"It's still early, but Fall River state Sen. Mike Rodrigues is eager. He's grilling an Uber driver who was taking him to a high-tech Denver laboratory that extracts potent compounds from marijuana leaves."
This segment aired on January 15, 2016.