What Would Ben Carson As HUD Secretary Mean For Mass.?
13:00
Play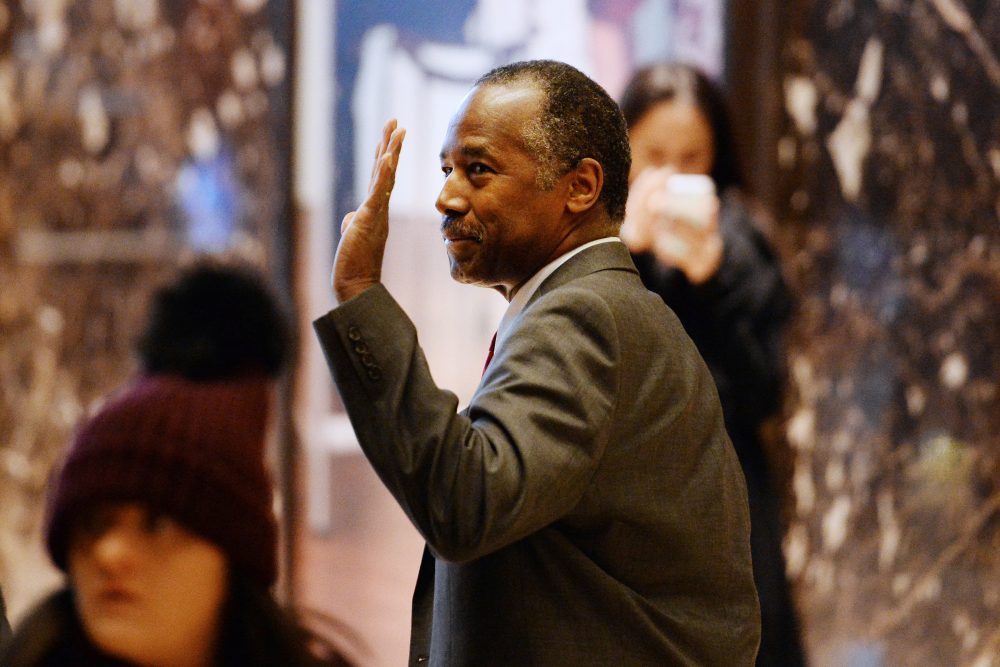 This article is more than 4 years old.
On Monday, Donald Trump tapped retired neurosurgeon Dr. Ben Carson to head up the Department of Housing and Urban Development. Carson has no experience in government, and if confirmed by the Senate, he would run an agency with a budget of almost $50 billion and more than 8,000 employees.
Dr. Carson spoke to Fox News two weeks ago about the possible HUD appointment saying, "Our inner cities are in terrible shape and they definitely need some real attention."
We talk to a former state secretary of housing and economic development about what the pick might mean for Massachusetts.
Guest
Gregory Bialecki, executive vice president of Redgate, and former Massachusetts secretary of housing and economic development under Gov. Deval Patrick. He tweets @GregBialecki.
Interview Highlights
On How Important The Federal Level Position Is
"For us, it matters a lot because it's very simple starting with the money ... We spend a lot on affordable housing here in Massachusetts compared to other states. Some of our cities like Boston also spend a lot of money.
"Realistically, almost everything we do, we match those resources with resources from the federal government. So if you looked around the city or the state, public housing and affordable housing, home heating oil assistance for people in trouble, it's very difficult to imagine being able to do the things we do without federal help."
On Ben Carson As Secretary Of Housing And Development
"I do have some concerns about it. We don't know exactly what Mr. Carson will do. He doesn't have a lot of experience with housing and he hasn't talked a lot about it. But I think we do know that he's very unlikely to be an aggressive advocate for federal spending on affordable housing. He hasn't shown any signs that he believes in the mission of HUD as it currently exists. And in fact, we think by his comments ... that maybe he's feeling like the money has not been well spent and is not really helping the people.
"On the ground in Massachusetts I think we've seen the opposite. As I go around the state, I could take people to dozens of downtowns, particularly of our gateway cities that we've talked about a lot, our older manufacturing cities where investments have been made that have been very, very important to them."
On Dollars To Massachusetts From The Federal Government
"Even if the [federal programs] were kept frozen or reduced, that could make a very important difference. And as I say, we don't know what Mr. Carson's going to do, but it would be hard to imagine that he's going to be an advocate for more HUD spending, at least of the type we've seen. There may be a move, we've seen in other areas toward a privatization, the President-elect has talked a little bit about the privatization of infrastructure spending.
"Especially in Massachusetts, as you know, we have very expensive housing. Examples people always give, Massachusetts, New York, California, the high cost housing states. And that translates not just in how much it costs to rent or to buy, but it means because we have high land prices and high construction costs, it means that even building a unit that's gonna be rented for an affordable number, it's much more expensive to build that unit than it can be for example in Indiana or Nebraska and so it requires more subsidies. I think everyone who is involved with production of affordable housing in Massachusetts is concerned right now."
On Carson's Comments About Not Providing Certain Types Of Support 
"I think in general what worries me is that if you feel ... about how the inner-cities are hurting and we haven't done much to help them, it makes me concerned that he may feel that these programs are easy ones to cut or reduce, and that they haven't done much good, so if we cut them back there really isn't going to be much of a loss.
"But I do think in this role, in addition to his managing some very important programs and the money, he also has a bit of a bully pulpit as a cabinet secretary for President Trump and I think if he conveys this kind of message — that it's not appropriate to be providing support for people, it creates dependency, it's not a compassionate and appropriate way to deal with them — that's also a message I would find very troubling. We found if you look especially in a high housing cost state like Massachusetts, many, many, most of the people in the families we are helping through public housing and affordable housing, these are hard-working people."
This segment aired on December 6, 2016.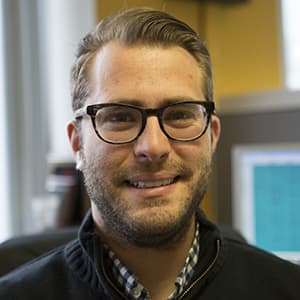 Jamie Bologna Producer/Director, Radio Boston
Jamie Bologna is producer and director of Radio Boston.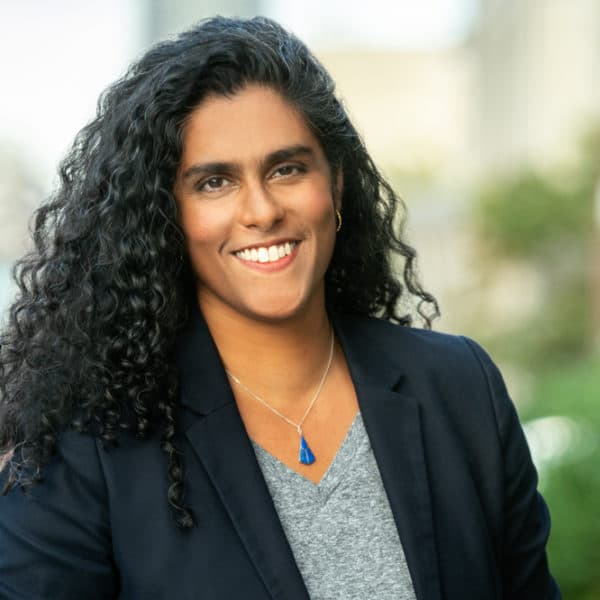 Meghna Chakrabarti Host, On Point
Meghna Chakrabarti is the host of On Point.