Rhode Island Sen. Sheldon Whitehouse On Corporate Money In American Politics
19:30
Play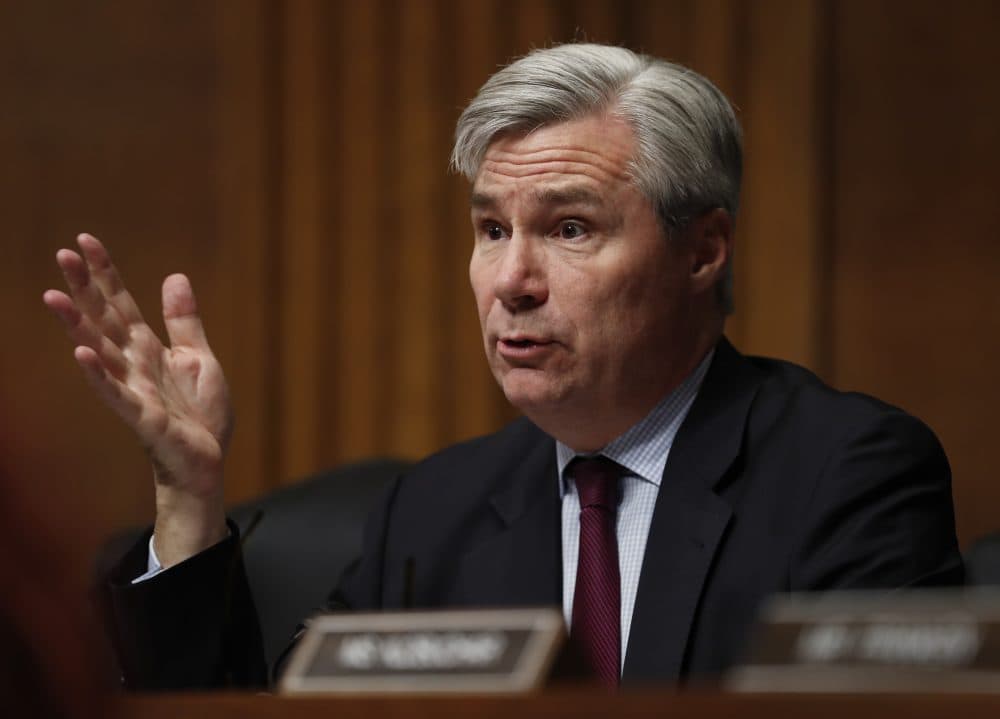 This article is more than 4 years old.
Rhode Island Democratic Sen. Sheldon Whitehouse has an impassioned new book out about the corrosive influence of corporate money on American politics, called "Captured: The Corporate Infiltration of American Democracy." He tells readers what corporate influence looks like from the floor of the Senate, and says that the agendas of big corporations threaten to take over our democratic system.
Guest
Sen. Sheldon Whitehouse, Democrat from Rhode Island. He tweets @senwhitehouse.
Highlights
On James Comey's handling of the investigation into Hillary Clinton's emails...
"[Comey] did his best to try to convince everybody that in the disparity between the very public way he treated the Hillary Clinton email investigation versus the very confidential way in which he treated the Trump campaign Russian influence investigation...he was trying to do the right thing. I think he wasn't as convincing on that point."
"I think [Comey's] original sin was back when they decided not to file any charges against Secretary Hillary Clinton. He should have ended the press conference there. Instead, he went on a lengthy, added discussion about her email behavior...Now, Congress had something to ask him about."
On the risk shell corporations pose the American democracy...
"I support legislation to require corporations when they are formed in the [United States] to disclose who their true [...] "beneficial owner" is. We've had a lot of problems with foreign criminals coming to the United States to hide money in shell corporations. The European Union is cleaning up its act right now in that area and that means there will be more pressure from international criminals to come to the United States to hide money behind shell corporations."
"Of course, once you have a shell corporation set up you don't necessarily just have to hide money in it. You can use it to hide your hand in seeking political influence and because of the role of dark money and the Supreme Court misguidedly said anybody could spend unlimited money that opens an absolute avenue for foreign political interference in our elections."
On the effect of Citizen's United on climate policy...
"Before Citizens United, I sat on the Environment and Public Works [Committee] and we were constantly holding hearings and debating climate change. There was a constant flow of Republican sponsored bills to find various ways to limit carbon emissions. John McCain ran for president carrying the Republican banner with a really strong climate platform.
"January 2010 comes...Citizens United. The fossil fuel industry asked for [the result of Citizen United]... and immediately put the new artillery that Citizens United gave them to work. From that day forward, there has not been a single piece of Republican co-sponsored legislation to restrict carbon dioxide emissions."
On the efforts of corporations to deny climate science and delay policy...
"[Corporation's efforts] give a lot of talking points for people who come and lobby. it provide a way to fool the American public [...] the fossil fuel industry goes through really extraordinary lengths to create front groups and screens so that their own hand isn't seen through this work.It creates an environment in which there is less of a public feeling of urgency to get anything done."
"Then, when you combine that with the unlimited political spending and the capability to threaten unlimited political spending on the election side - now, a Republican Senator is getting it on both sides. They have a public that is not demanding much of them and they have an industry that is saying 'Hey - cross us on this and you're finished.'"
On the future of the Citizens United decision...
"First of all, the public hates the Citizens United decision - Republicans hate it, Democrats hate it, the public hates it. It's only good for a small group of very big dollar influencers who have the ability to take advantage of it. and it's been expanded by this and this weird circularity. They've been able to shut down things like disclosure requirements so you can actually see who's behind the ad which we could still do in Congress."
"But, ultimately, the Supreme Court is going to learn that they made a terrible mistake and they'll have to correct it themselves. Citizens United will go in the ashbin of history along with the lochner decision and plessy decision and some of the other colossal trainwrecks."
This segment aired on May 3, 2017.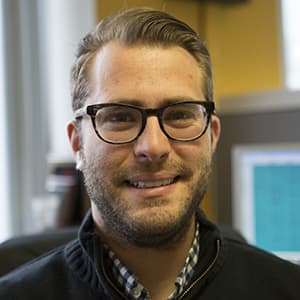 Jamie Bologna Producer/Director, Radio Boston
Jamie Bologna is producer and director of Radio Boston.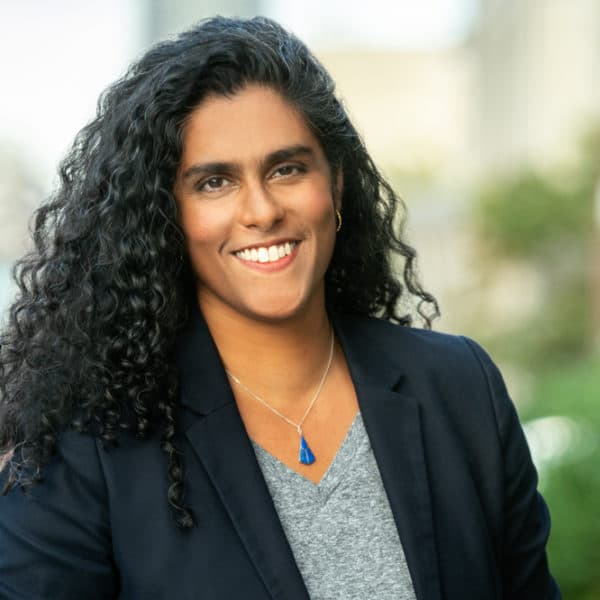 Meghna Chakrabarti Host, On Point
Meghna Chakrabarti is the host of On Point.