Parsing Tough Rhetoric On North Korea
15:00
Play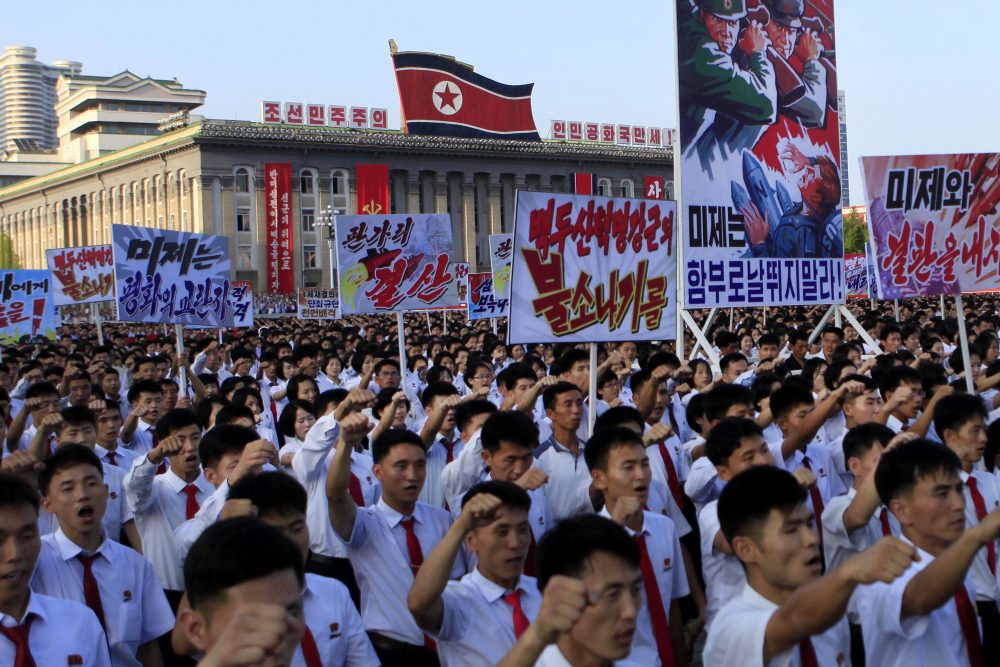 This article is more than 3 years old.
It was an escalation of words Tuesday between the U.S. and North Korea, following reports that the small country had created a warhead small enough to fit on top of an intercontinental ballistic missile.
"North Korea best not make any more threats to the United States," President Trump told reporters Tuesday. "They will be met with fire and fury like the world has never seen."
In response, North Korea said it was considering a missile strike on the U.S. territory of Guam.
On Wednesday, Secretary of State Rex Tillerson made his way back from a trip to Southeast Asia, where he visited Malaysia, Thailand and the Philippines speaking, in part, about the importance of regional leaders to maintain pressure on Pyonyang to drop its nuclear weapons program. He defended the president's words, while also downplaying them.
"What the president was doing was sending a strong message to North Korea in a language that Kim Jong Un would understand, because he doesn't seem to understand diplomatic language," Tillerson told reporters on the plane.
"I think Americans should sleep well at night," Tillerson went on to say. "I have no concerns about this particular rhetoric of the last few days."
Meanwhile, U.S. Defense Secretary James Mattis said in a written statement that North Korea should "cease any consideration of actions that would lead to the end of its regime and destruction of its people." The statement went on to say that while the State Department is working to resolve the threat through diplomacy, North Korea's "actions will continue to be grossly overmatched by ours and would lose any arms race or conflict it initiates."
What is going on? Is this a calculated escalation, a return to brinkmanship in order to get North Korea to bend? Or is the United States moving closer to all out war?
Guest
Katherine Moon, the Edith Stix Wasserman professor of Asian studies and a professor of political science at Wellesley College. She tweets @KathyHSMoon.
This segment aired on August 9, 2017.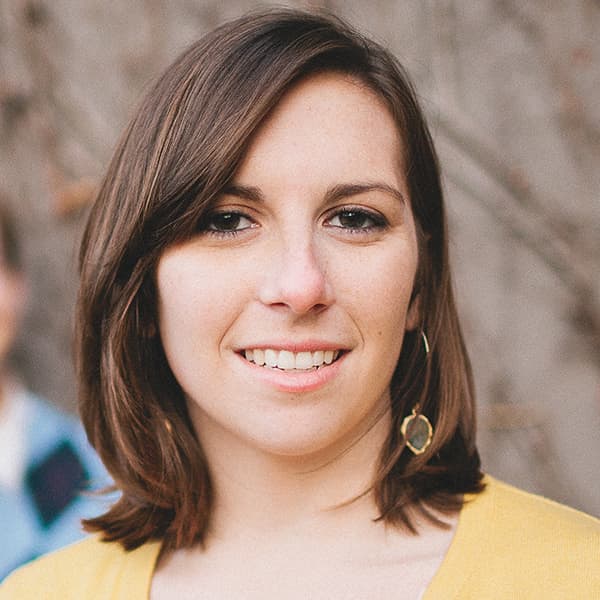 Kathleen McNerney Senior Producer / Editor, Edify
Kathleen McNerney is senior producer/editor of Edify.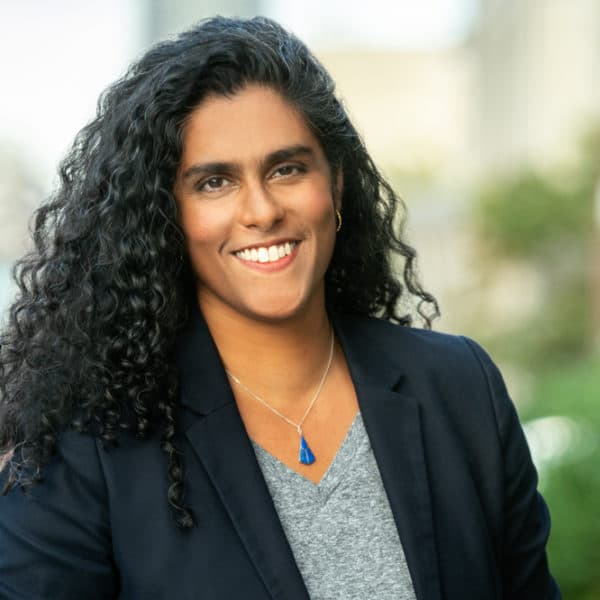 Meghna Chakrabarti Host, On Point
Meghna Chakrabarti is the host of On Point.