'Free Speech' Rally Prompts Debate On The Limits Boston Should Put On Hate Speech
12:32
Play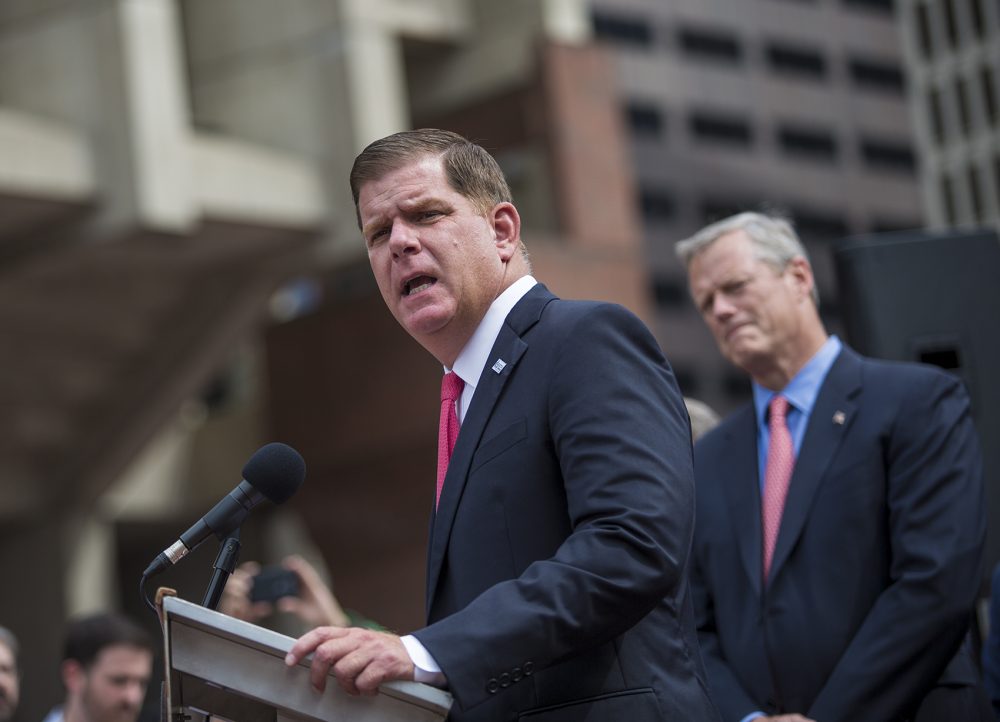 This article is more than 4 years old.
A group calling themselves Boston Free Speech is planning to hold a rally on Boston Common this Saturday. Some of the speakers are said to have links to white supremacy groups. The rally organizers have advertised speakers that also appeared at protest in Charlottesville, Virginia this past weekend. The protest in Charlottesville ended in violence, including the death of 32-year-old counter-protester.
The list of speakers has shrunk — at least three people are no longer going or have been uninvited by the group.
At a press conference yesterday, Mayor Marty Walsh vowed to keep hate out of the city. Many counter protests have sprung up across the country with some demonstrators carrying signs reading "no free speech for fascists." We discuss what limits should be applied to hate speech.
Guest
Harvey Silverglate, criminal defense and civil liberties lawyer. He tweets @hasilverglate.
This segment aired on August 15, 2017.