Special Hour: In Boston, Is This A New Era For Criminal Justice?
Play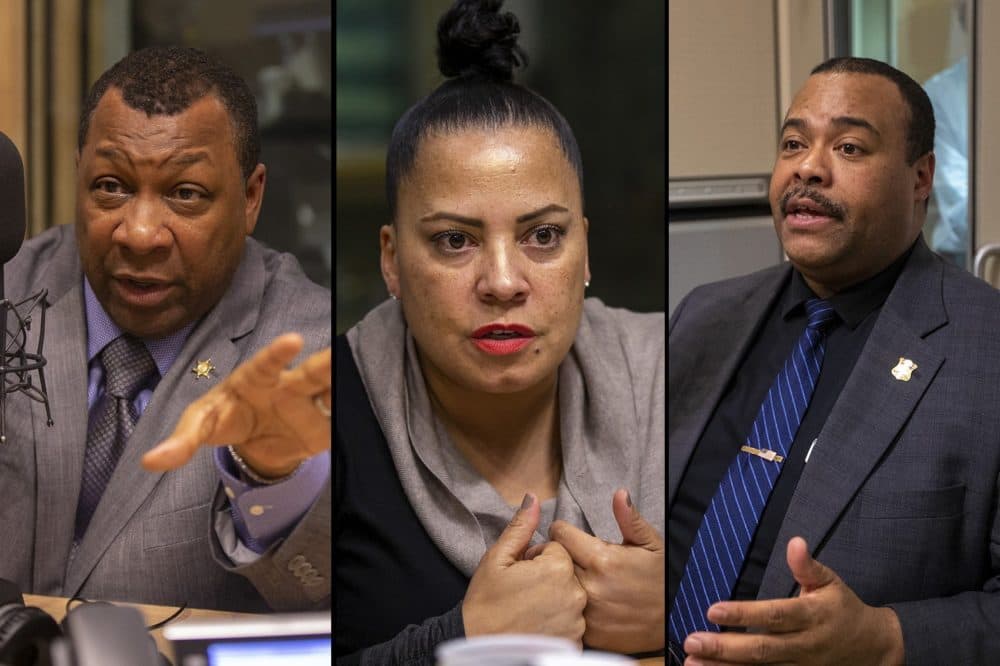 This article is more than 3 years old.
In this special hour of Radio Boston, we're looking at the criminal justice system in Boston. A new wave of leadership has washed over Boston, and this is the first time the city's law enforcement leaders are all people of color: Suffolk County District Attorney Rachael Rollins, Boston Police Commissioner William Gross and Suffolk County Sheriff Steven Tompkins.
Sixty-four percent of adults in the U.S. have a family member who has spent at least one night in jail or prison, according to a report out last month.
That's a lot of personal experience with the criminal justice system, which is what led us to dedicate a special hour to having a conversation with these three new leaders, who some say could help transform not just the criminal justice system, but racial attitudes around these issues.
Guests
William Gross, Boston police commissioner. He tweets @BPDPCGross.
Rachael Rollins, Suffolk County district attorney. She tweets @DARollins.
Steven Tompkins, Suffolk County sheriff.
This program aired on January 30, 2019.