Your Guide To The Allston-Brighton City Council Race
Resume
The preliminary election for the Boston City Council is Tuesday.
In Allston-Brighton, the field is more competitive than it has been in years. That's because incumbent Mark Ciommo is retiring after serving more than a decade on the council.
Seven people are running to replace him. They're all pitching themselves to a neighborhood experiencing rapid demographic transition and rising rents.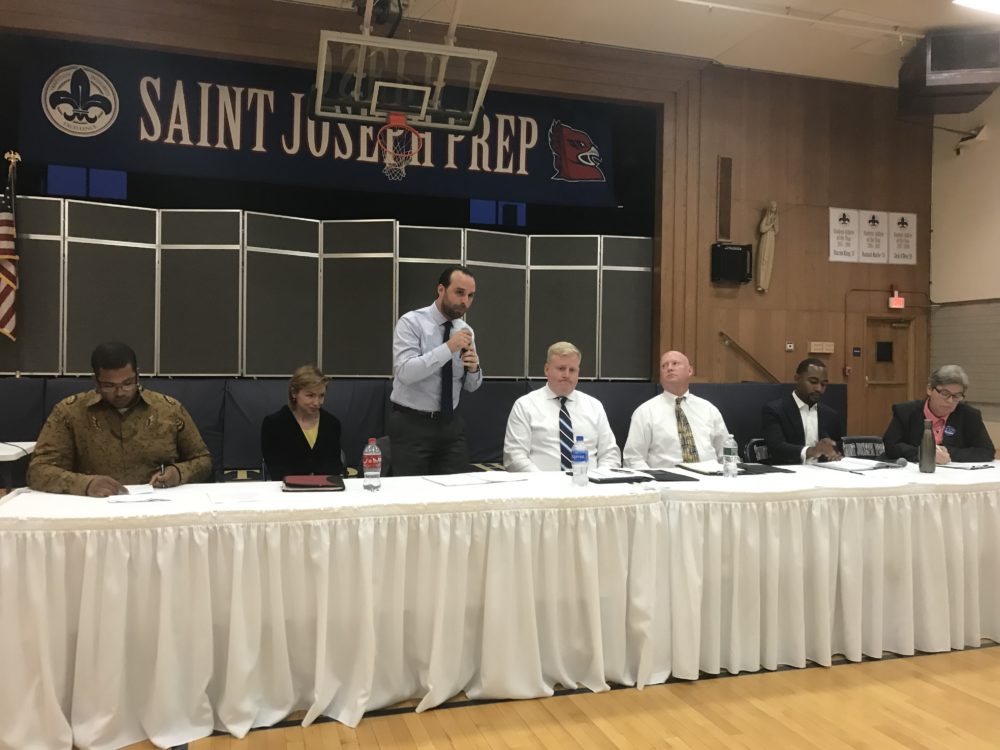 Candidates
Jonathan Allen is a recent graduate of Boston University School of Law who grew up in Texas and Louisiana. At BU he was the president of the Black Law Students Association, and he's the co-founder of The Leadership Brainery, a Boston-based nonprofit.
Brandon Bowser is a Boston Public Schools teacher and local community activist. He says he got into organizing during the anti-war movement during the Bush administration, and later with Occupy Boston. He previously challenged Councilor Ciommo in 2017.
Liz Breadon is a physical therapist who moved to Boston from Northern Ireland. She has a long history of advocating for historic preservation in Oak Square, including fighting to preserve the Presentation School as a community center.
Craig Cashman worked as the district director for state Rep. Michael Moran for 12 years, providing constituent services in the neighborhood like managing the annual Allston-Brighton parade. He's also a youth hockey coach.
Dan Daly is a union electrician and local baseball and softball coach. He also serves on the St. Elizabeth's Hospital Scholarship Committee and as the president of the Brighton-Allston Improvement Association.
Lee Nave Jr. is the community engagement coordinator for Citizens for Juvenile Justice, where he advocated for the Legislature's 2018 criminal justice reform package.
Amanda Smart is a legislative consultant for the Brain Injury Association of Massachusetts. She suffered a traumatic brain injury in a car crash as a teenager and advocates for better accessibility for people with disabilities.
This segment aired on September 23, 2019.