Full Episode: Impeachment, Mayor Pete, and Evangelicals From Boston To Brazil
34:29
Play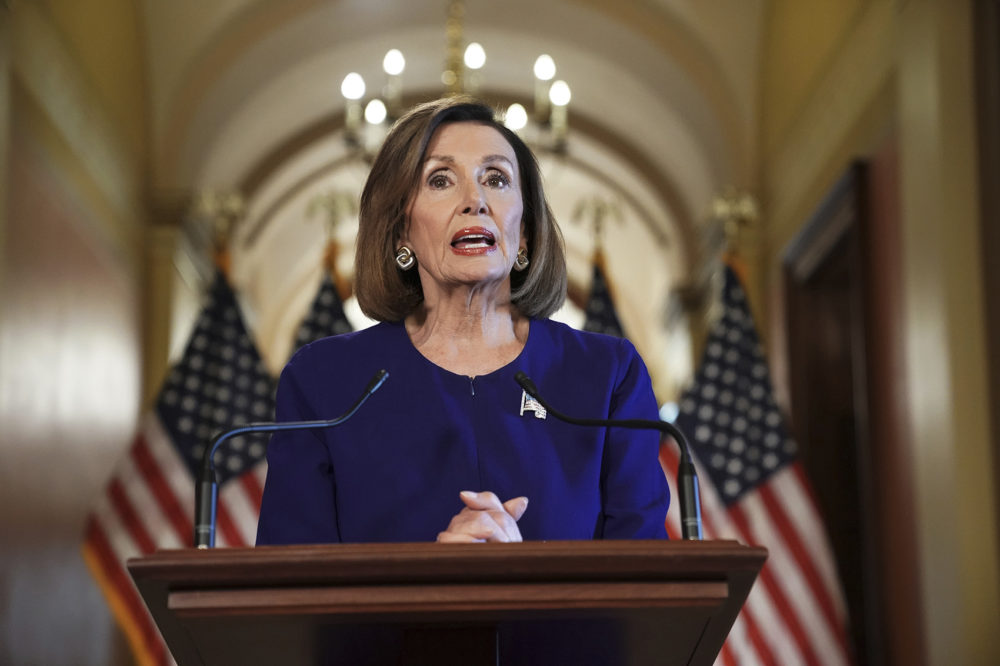 This article is more than 1 year old.
Here's the Radio Boston rundown for Dec. 5. Tiziana Dearing is our host.
As Speaker Pelosi moves forward with drafting articles of impeachment against President Trump, we check in with WBUR senior news correspondent Kimberly Atkins and retired federal judge, senior lecturer and Harvard Law School and WBUR legal analyst Nancy Gertner.
Right-wing populist Brazilian president Jair Bolsonaro was elected with the support of Brazil's Evangelical population, whose political influence is increasing. Radio Boston's Paris Alston reports on how this been resonating with Brazilians here and in the home country.
This program aired on December 5, 2019.