What's Next For Boston Restaurants?
17:57
Play
Almost one quarter.
That's the number of restaurants and eateries that may have closed permanently in Massachusetts due to the economic impact of the pandemic. It seems like every couple of days a new location says it's closing. This week, it's The Kinsale, The Asgard and The Stoddard.
For the restaurants that have reopened, there's a new challenge: how to stay in business, and keep staff and patrons safe, when winter hits? We take listener calls with Heather Mojer, a co-owner of State Park, Mamaleh's Deli, and Café Du Pays in Cambridge, and Irene Li, owner and head chef of the Mei Mei restaurant group in Boston.
Interview Highlights:
On challenges running a restaurant during a pandemic:
Irene Li: "Yeah, I think the challenges this time for me, and maybe for other folks, is that we do really try to put our heads down and kind of grind it out. I think in the restaurant industry, we are accustomed to being able to throw more hours at a problem and thereby solve it. And we're in a position now where more work and more stress is not necessarily going to get us any farther."
"I think that for me, you know, the announcement we made regarding Mei Mei last week was really about letting go of the idea of Mei Mei as it used to be — as a restaurant in a traditional sense — and saying, you know, Mei Mei is going to live on, but it's going to look different. And it's probably not a restaurant anymore."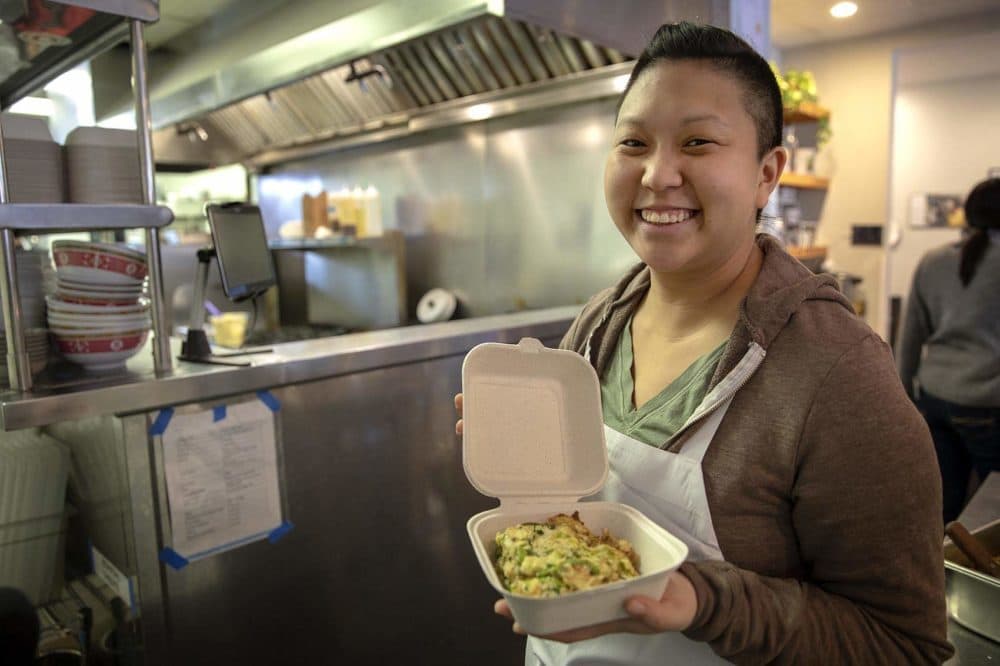 Heather Mojer: "I think that it makes total sense, and I think we're going to see that from other concepts, too. We've been toying with the idea of closing the dining room permanently at Mamaleh's. We are finding a stride with the type of service that we're doing over there. And even with our location at Time Out Market, it's kind of along those lines where we operate a kitchen and some counter service, but it kind of stops there and so I don't know if this will proliferate more restaurants taking the fast, casual or quick service route. But I wouldn't be surprised if it did."
On transitioning restaurants from dine-in to new formats: 
Heather Mojer: "I think [the caller is] right. It seems like we know that indoor dining in restaurants is a risky behavior. And so to pivot with family meals, like [the caller] said, and other sorts of takeout or even packaged goods for sale at a farmer's market or collaboration's with other local businesses for pickup and drop off sites. It's kind of a bright spot in this really difficult time. All the new ideas that are coming from it."
On government guidance for restaurant owners: 
Irene Li: "Yeah, I think what's hardest for me, not just as a restaurant owner, but also as a diner and someone who really loves restaurants, is that there is not consistent guidance. And so restaurant owners are in the position of trying to decide what is safest for us and for our teams and for our broader community."
"And, you know, both my parents were doctors, but I'm not an epidemiologist. And so I think one of the things that has been frustrating is the lack of leadership at so many levels. Also, we understand that that diners are getting really mixed messages about what's OK and about what they should do and about how they can save the restaurant industry. And frankly, at this point...I think that only only the bailout is going to save our industry — or at least the parts of it that are that are small and independent that the diners like me love the most. And so I certainly have a lot of feelings about that."
On what the food landscape will look like post pandemic: 
Heather Mojer: "I think chains are going to win out over independent restaurants because they have the bargaining power to come up with better deals with landlords or, you know, they just have more money to throw at a pivot compared to an independent restaurant."
"I think it's going to proliferate quick-serve restaurants, which isn't a bad thing, but I think it's going to just be a better climate for chains like Chipotle, say, for instance. I think that's more of a short term issue. I think long term we might actually see a shakeup that allows for a more sustainable rent climate for small businesses maybe within the next five years, unless, of course, those chains have taken up all the all the real estate. But it could be an opportunity for small businesses to get in a different type of lease agreement."
Irene Li: "Certainly we should be looking not just at which restaurants are closing, but what restaurants are opening in their places. We should be looking at who's developing property and what kind of businesses they're opening on them. I think Heather puts forth an optimistic picture that I very much believe in as well. Many immigrant-owned restaurants, more neighborhood restaurants that...you're not seeing on social media. Maybe they haven't been able to access PPP funds. If they relied on takeout and delivery primarily prior to the pandemic — some of these businesses are kind of doing awesome because they're able to really lean in on what they're best at. My favorite Indian in the restaurant is, I think, doing more takeout than ever before. So I am hopeful that someone's going to come out on top. And if it's not the chains, then I will be very happy."
This segment aired on October 7, 2020.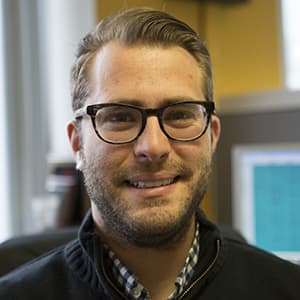 Jamie Bologna Producer/Director, Radio Boston
Jamie Bologna is producer and director of Radio Boston.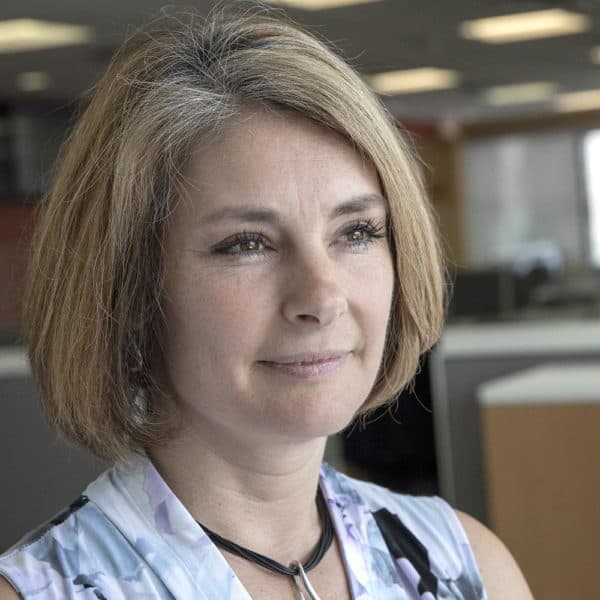 Tiziana Dearing Host, Radio Boston
Tiziana Dearing is the host of Radio Boston.