Newly Re-elected New Hampshire Rep. Chris Pappas On Moving His District Forward
08:24
Play
Chris Pappas, who represents New Hampshire's First District, won his re-election bid against Republican challenger Matt Mowers in a district that flipped between Democrats and Republicans five times in a row.
Pappas, like many, will have to figure out exactly how we move forward, and function in a country that feels more fractured than ever before.
On his reaction to seeing national results trickle in throughout the night: 
"Well, you know, we had kind of a local focus. I was hearing things sort of in the background in terms of what was going on across the country ... We were concerned about making sure that, you know, all the votes were counted in New Hampshire, and we got a pretty quick, swift result in our race and races up and down the ticket, which was good. But, you know, I think that we were warned about the need to be patient and to try to take things in balance. And I really just have confidence that, you know, once all the votes are cast, we're going to all have a result that we can accept. We will have a peaceful transition of power if there's a new president. These are the norms of our country, and ... where there's so much that's been questioned with respect to our democracy, it's up to all of us to do our part, to try to make sure we can move forward in a way that respects those traditions, respects the rule of law and our democratic values. I think that's why people were turning out in record numbers yesterday."
On how he can serve his whole district, made up of Democrats and Republicans, in this moment:
"Well, really, you know, over the last couple of years, we've just focused on 'How can I do the job of being a representative?' And not just in Washington, but here in New Hampshire. And, you know, the ways that we've been called to serve our constituents have been extraordinary over the last few months. I can't tell you the number of calls our office gets from folks who are experiencing loss, either the loss of a loved one, they might be losing a job, [or] they're worried about losing their local small business, losing their health care. It's about service. And I think that's where we have to get back to in our political system. It shouldn't just be about scoring points. It shouldn't just be about playing politics with issues, because we can't lose sight of the fact that we're talking about people's lives here, and the gravity of the decisions that are made in statehouses across the country, in Washington, D.C., have a direct impact on people. And so ... as someone who, you know, grew up in New Hampshire and worked in a family restaurant business prior to my running for Congress in 2018, to me, I see public service as an extension of working for the community. I think there are lots of folks in Washington that that want to try to get it right and try to focus on constituent needs, and as we move forward through some tough months here in the winter, I think that's one way we can help restore confidence in our political system and try to bring people together around solutions that will actually make a difference."
On what service to the American people looks like:
"We know where the rubber hits the road in Washington is through the committee work. I'm lucky to serve in a couple of committees that tend to be more bipartisan. You might not hear a lot about ... the proceedings and the work that we do on TV. But in the Transportation and Infrastructure Committee and in the Veterans' Affairs committee, we tend to see issues as Americans first, not necessarily as Republicans or Democrats, and we need more of that, frankly."
"I think it's all about trying to bridge the divide, build relationships. You know, I think we've got a better shot at the state and local level of accomplishing that. But that should be able to happen in Washington, D.C., too, and I think if we can ratchet back the tension, lower the temperature in the room a little bit and just try to, you know, see eye to eye and understand that we're really all in this together, we all share a lot of the same values and ... goals. Hopefully that helps us achieve consensus, and it's got to happen not just when the new Congress takes over in January, but we've got so much on the table here these last few months, especially when it comes to [COVID-19] relief legislation. We can't afford to see this continue to be stalled and fall victim to the political paralysis in Washington. We've got to get some relief out to people who are hurting right now and to our communities that are struggling so we can stay ahead of this virus. So that, I hope, is a top priority for all members of all political stripes when we get back to Washington in another week and a half."
This segment aired on November 4, 2020.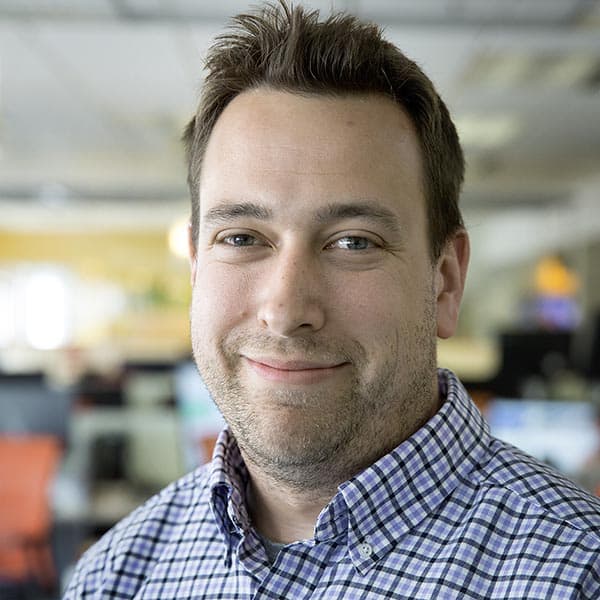 Chris Citorik Producer, Radio Boston
Chris Citorik is a producer for Radio Boston.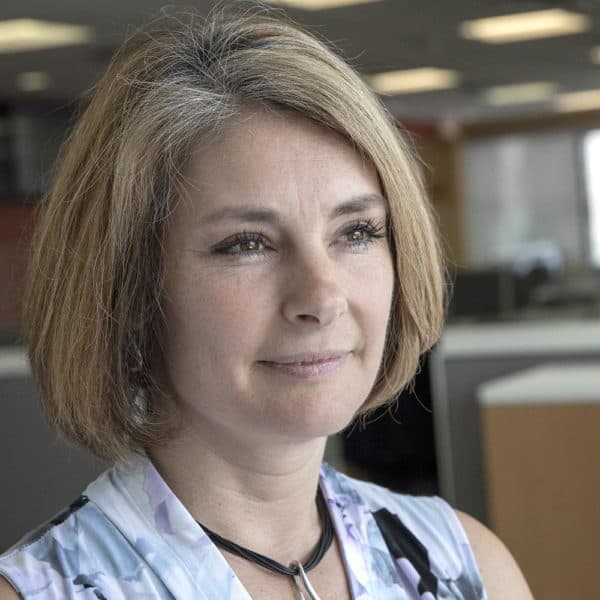 Tiziana Dearing Host, Radio Boston
Tiziana Dearing is the host of Radio Boston.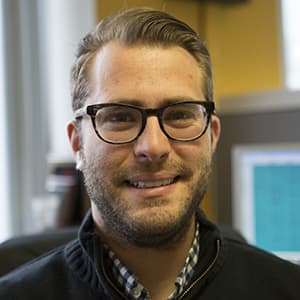 Jamie Bologna Producer/Director, Radio Boston
Jamie Bologna is producer and director of Radio Boston.