With Boston's Temporary Outdoor Dining Program Over, How Do Restaurants Survive The Winter?
14:43
Play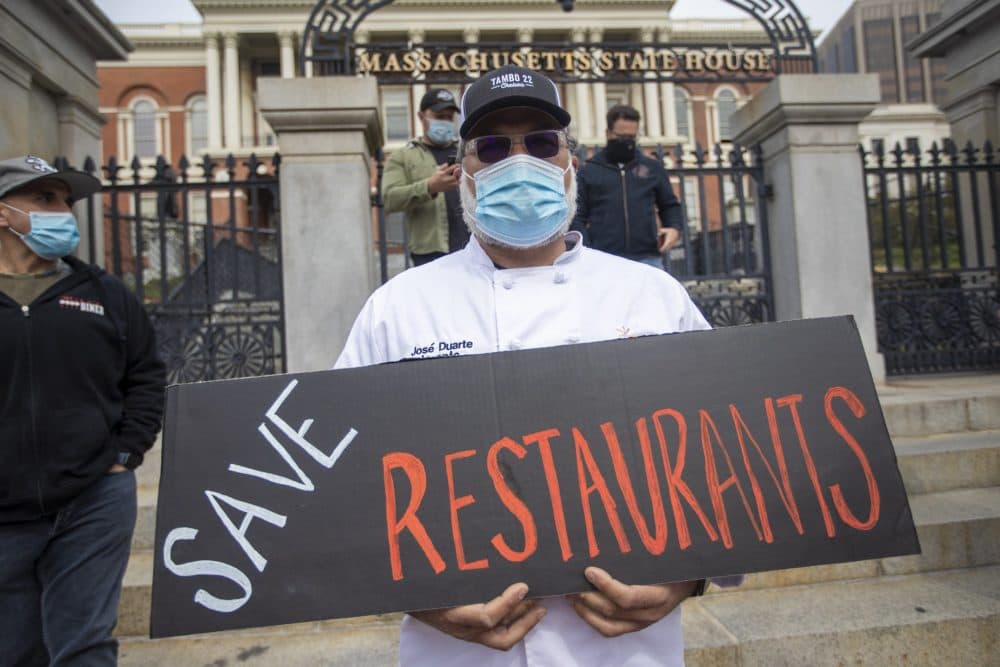 Boston's Temporary Outdoor Dining Program is no more, and restaurants in the city can no longer use public sidewalks and parking lanes for outdoor dining. With that option gone, and winter weather nearly upon us, restaurants are once again grappling with how to survive this pandemic.
We take listener calls on the cold winter ahead for restaurants, and check in with Nia Grace and Bob Luz, who we've kept up with since the start of the pandemic. Grace is proprietor and general manager of Darryl's Corner Bar and Kitchen in Boston, and Luz is the president and CEO of the Massachusetts Restaurant Association.
Interview Highlights
On the challenges of the winter season:
Nia Grace: "It's something that we immediately started to feel when the weather changed. You know, the weather dropped — dropped below 40. Even with heaters and other provisions, you could already see the change and feel the hurt. We've already had to start cutting staff and schedules, totally cutting back. And we see more of that happening soon."
Bob Luz: "I mean, restaurateurs are very creative, but you can only get so creative with restricted space."
"And so, you know, Boston, it has challenges ... Mayor Walsh, first of all, was incredible and quickly rolling out and allowing this to to happen into streets and sidewalks and really got behind it largely and moved, I think, 450 or so license's very quickly. But, you know, there's unique situations in Boston — namely safety and snow removal — that prohibits it during the winter months. And so, it's going to be a big challenge for restauranteurs. And they're trying to figure it out day by day right now."
On the safety of semi-enclosed, outdoor spaces for dining during the pandemic:
Bob Luz: "First of all, we think both indoor and outdoor are very safe. And the way we believe that is the governor's own data, which is, you know, in the last several periods that they've reported, less than two percent of all cases traced back to a restaurant. And restaurants — the ABCC [Alcoholic Beverages Control Commission]
has been inspecting them since mid-August — 97% of over 11,000 restaurant inspections have shown that the restaurants are in 100% compliance with all the COVID protocols and state put on them. So restaurants are operating very safely. They've invested a lot of money into making sure that they had solutions that protected their guests."
On responding to customer needs and safety precautions during the pandemic: 
Nia Grace: "You know, I think it started from the beginning, you know, the touchless menus, the spacing, the visual awareness of watching our new protocols or our heightened protocols being worked out. Or responding to the request of, you know, take out and it being more than just that individual meal."
"We've had to change entire menus of other restaurants as well to satisfy the smaller families who would rather that kind of meal as opposed to just these individual dinners that we're used to dishing out, be it curbside or, you know, even the cocktails to go, if that's what they want. We're just trying to be responsive. And I mean, truthfully, it's just a part of what's keeping us alive by being responsive to our customers."
On what kind of government assistance restauranteurs may need to make it through winter:
Bob Luz: "The state government, the governor is constitutionally bound to make sure his budget is balanced. So the ability for the state government to really assist the industry that has been most devastated of all just is very, very slim. And they're doing things and and we're hoping that they get them done. So we are awaiting some help from the state."
"But absolutely, the real answer has to come from the federal government. And, you know, there's great disappointment and anger that unfortunately it's become a political quagmire in trying to get something done here. We were very confident it would be done before the conventions. That didn't happen. We thought it would happen before the election. It didn't happen. Now it looks like it'll be, you know, potentially after the first of the year. You know, the reality is Congress is going to leave next Friday."
"And our cry to them is, 'Look, if you can't get enough comprehensive plan done on stimulus, you know, to cover everything, at least carve out pieces that you can.' A second round of PPE. Absolutely. Unemployment insurance at reasonable amounts that help those in our industry that have been devastated. So we think they might have to break it off and do bits of it as opposed to a comprehensive package, but they have to do it, and they have to stop pointing fingers at each other."
This segment aired on December 2, 2020.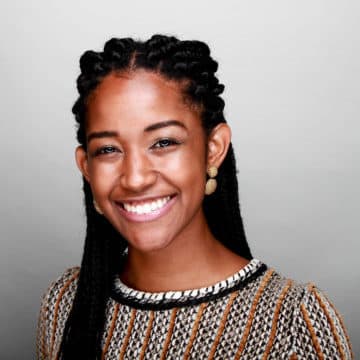 Paris Alston Producer, Radio Boston
Paris Alston is a producer for Radio Boston and WBUR's host of the Consider This podcast.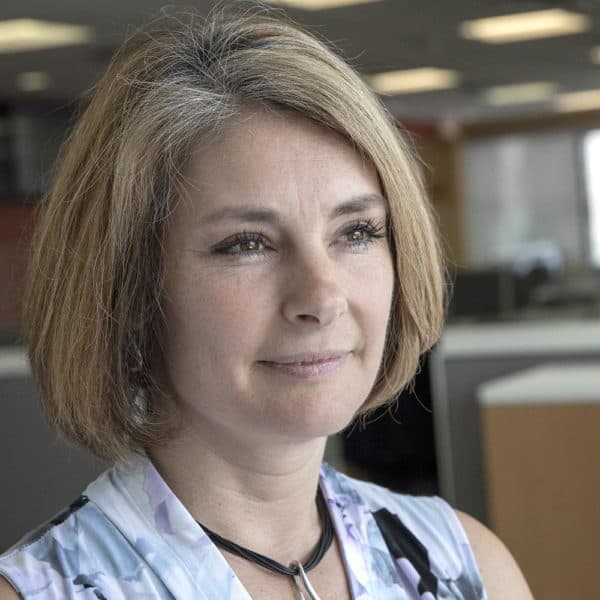 Tiziana Dearing Host, Radio Boston
Tiziana Dearing is the host of Radio Boston.