Dr. Seuss Controversy: Cancel Culture Or Thoughtful Stewardship?
Resume
So many grew up reading the words of Springfield-born author Theodor Seuss Geisel, better known as Dr. Seuss. But this month, Dr. Seuss Enterprises announced they'd be ending the publication of six book titles that included offensive and racist imagery. The move has been met with mixed reactions and questions of how this latest controversy will impact Dr. Seuss' complicated legacy.
We take listener calls with Boston Globe film critic and columnist Ty Burr, and Tricia Elam Walker, writer and assistant professor of fiction and creative nonfiction at Howard University.
Interview Highlights
On how we approach books like these and how we have a conversation about stewardship: 
Tricia Elam Walker: "This is not about cancel culture. I think it's about evolution. It's about reckoning. It's about taking responsibility. And so I'm actually pleased and proud that the Seuss Enterprises [ended future publications of the six books] because it seems very thoughtful. They looked at these books, they consulted with experts and they realized that some of them didn't make sense at this time. They weren't contributing anything. As a matter of fact, they were detracting and they were possibly being hurtful, as they said. And I think that's really important because one of the first rules to me about a children's book is it should never do any harm to a child."
On if this topic is a trap in our public discourse: 
The Adventures of Tintin, by HergéTy Burr: "You know, I just feel like ... we just fell for something here that was framed by Fox News and right wing media to have a big cultural kerfuffle over something that is not that big — and we can get into that — because when we're talking about this, we're not talking about, you know, the Senate making a recovery deal. We're not talking about the attempts to stop voting and block voting down in the South and the Voting Rights Act. We're not talking about all the things we actually need to be talking about. We're talking about six old Dr. Seuss books. And you know what? I fell for it. I wrote a column last week. You fell for it. We're having this conversation right now. There are other things to be talking about."
"...one of the first rules to me about a children's book is it should never do any harm to a child."

Tricia Elam Walker
"I compared what's going on now to the early Tintin books by Hergé ... Tintin in the Congo is a profoundly racist book, and it's not available to the family audience as part of the regular run of Tintin books. It is available in a scholarly edition for collectors, for academics. It's not gone. And even if that had ceased publication, you can still find copies of it pretty much everywhere. My point about not publishing these six books is, well, first of all, it will still be available in libraries ... Second, books go out of print all the time. The number of books out of print compared to the number of books in print is, you know, bigger by an order of magnitude. And third, I think it would probably behoove the Seuss estate to at some point make these things available and in editions that discuss the issues, that frame them in terms of history, in terms of context, in terms of culture, and not put them out there for the kid market."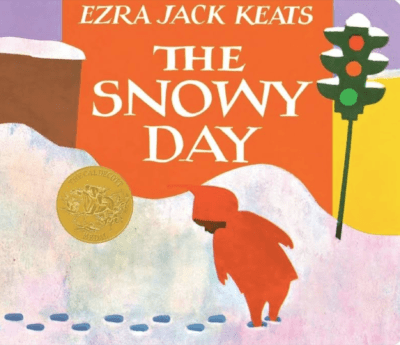 On whether canceling the books is a slippery slope and the potential effect it could have on authors:
Tricia Elam Walker: "I mean, I think that's a pretty weak argument. I think these are books that were already sort of kind of obscure. They were already books, you know, that people recognized had problems, that weren't relevant. And there's so many others. And one of the things I think his estate said was, you know, they want to make room for more relevant books and books that are actually contributing positively to the conversation. So I don't really see it as a slippery slope. It's not being totally 'canceled.' It's not being censored. It's just being moved out of the way for other books that can actually contribute in a much broader and more helpful way, I think."
On books that are now role models that are doing a better job of telling us stories we tell about ourselves: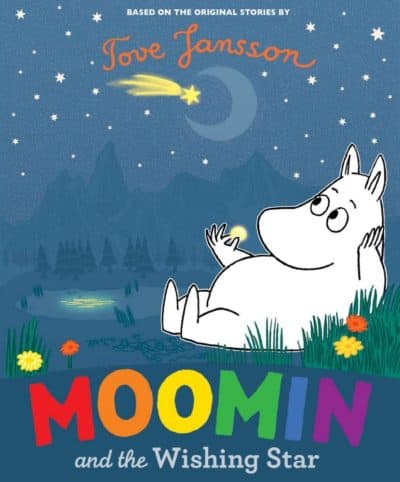 Tricia Elam Walker: "That's the wonderful thing. There are so many — obviously could be more — but there are so many more books. I just ... remember back in like 1962 when The Snowy Day came out [by] Ezra Jack Keats. We had this beautiful brown, velvety little Black boy and his mom... And it just showed a Black character are doing a regular event and it was a positive story. And then, you know, and then more and more of these kinds of books started coming out. So I'm actually a children's book writer myself. And that's one of the things I try to do, you know, with my books is really represent us authentically, positively so that a child can read it and feel good. That's the objective."
Ty Burr: "My kids are grown, so I haven't read children's books in quite a while. I will, you know, absolutely reiterate the love of Ezra Jack Keats. His stuff is fantastic. I do think ... when you look back at classic kid's literature, we do have to read it with an open eye. But that said, there are plenty of examples there that you can find that are, you know, really challenging, enlargening and fulfilling without getting, you know, problematic. I'm thinking of, like the work of Tove Jansson, the Moomin books, which are for kids like, you know, seven to 11 ... They are completely unobjectionable, but also impart lessons that are really, I think, useful and have a sense of poetry to them that I think are really good for children to sort of be exposed to."
This segment aired on March 8, 2021.