GE Capital Is No Longer 'Too Big To Fail,' Oversight Agency Says
02:25
Play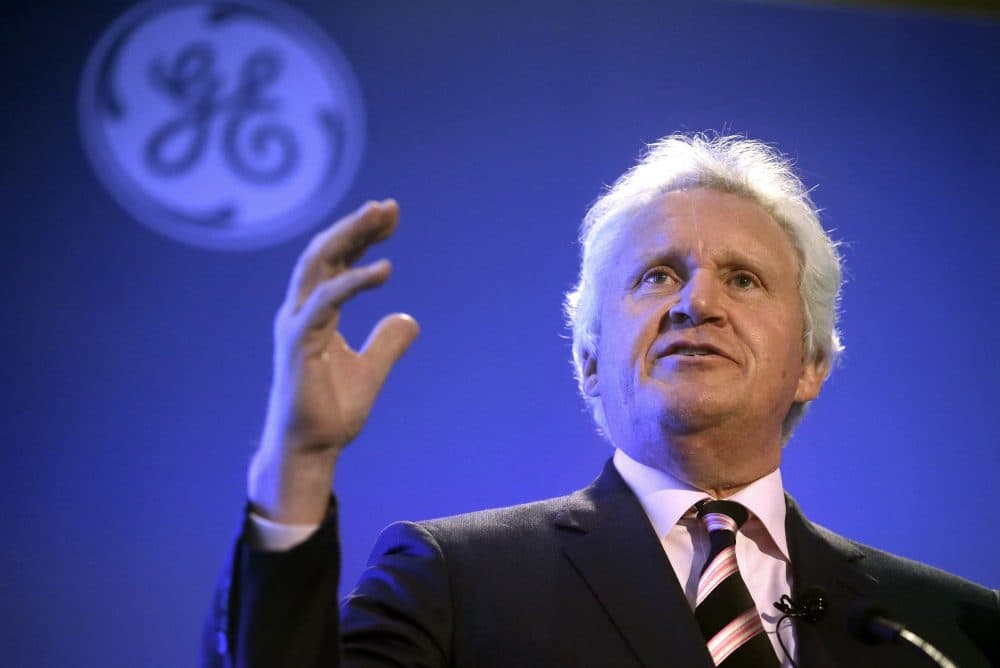 This article is more than 4 years old.
Connecticut-based GE Capital is no longer "too big to fail." That's the decision handed down Wednesday from a federal oversight agency, and it means the company no longer needs to comply with the most stringent regulations put in place after the financial crash.
The decision comes as GE is moving its corporate headquarters to Boston, and it's a further indication of just how much has changed for GE in the last year.
In heady days of the early aughts, GE relied on the massive financial services company it built, Norwalk-based GE Capital, for almost half its profits. But that all changed in the financial meltdown of 2008. GE Capital was designated a "systemically important financial institution" — too big to fail — and its parent company decided to turn away from banking -- and back to its industrial roots.
In the last year, GE has sold off about $180 billion worth of GE Capital's businesses, and now the federal government has agreed GE Capital no longer poses a threat to U.S. financial stability.
State Sen. Bob Duff said it's an important step for one of his town's best corporate citizens.
"The news will be very helpful from a standpoint of being able to hire, being able to be out from under a shadow, and to take additional business risks as they need to," Duff said.
In the process, of course, the company has changed a lot. Much of it has been sold to competitors, or spun off into standalone businesses.
But Joseph McGee, of the Business Council of Fairfield County, said that doesn't mean it's disappeared.
"So this story about GE and Connecticut — you know the view is, 'Oh, they just left Connecticut,' " McGee said. "In reality, they've spun off a lot of parts of GE Capital that are still here and growing."
McGee points to Stamford-based Synchrony Financial, spun out of GE Capital's consumer finance business. It began with 250 employees, and has now grown to 750.
"GE, when they moved the corporate headquarters to Boston, made the point that we need digital talent, and we can find that in Boston," McGee said. "But for financial services, Fairfield County in Connecticut is still a wellspring of financial talent."
Meanwhile, GE Capital says it is now focused on serving the financial needs of GE's industrial businesses.
This story is a production of the New England News Collaborative and originally aired on WNPR in Connecticut.
This segment aired on June 30, 2016.