Our Most-Read Pieces Of 2018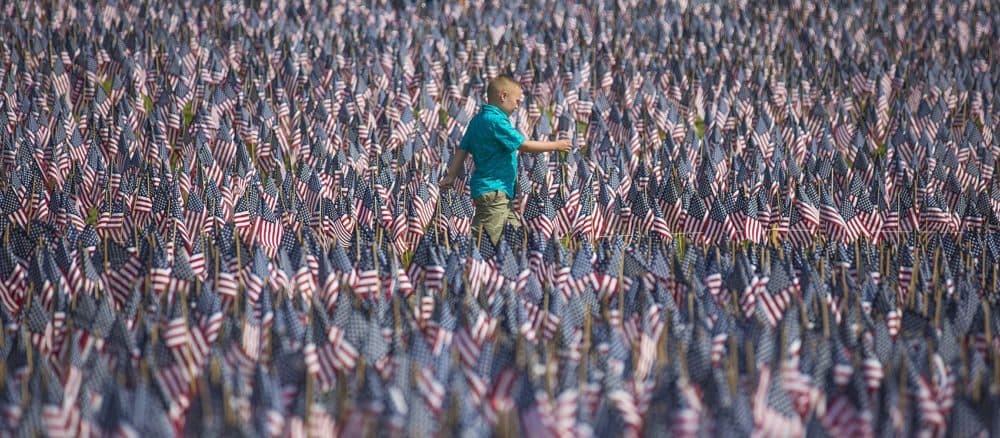 This article is more than 3 years old.
Cognoscenti publishes political commentary, personal essays and cultural criticism. In 2018, we published more than 500 pieces on topics as diverse as Brett Kavanaugh's nomination to the Supreme Court to the vegan's case for eating oysters. Our pages chronicled the ups and downs of the Trump administration, ongoing battles over climate change, gun control, immigration and Russian meddling in our elections, and much more.
Here are excerpts from a selection of our most popular pieces in 2018. Thanks, as always, for reading and sharing.
---
January 24
Dismantling DACA Could Also Destroy These Harvard Med Students' Dreams 
by Dalia Larios, Blanca Morales, Alma Oñate and Anthony Tucker-Bartley
With an impending decision from Congress, we ask you to reflect on the contributions we can make, but also remember our humanity. At its core, this is a human issue perverted by anti-immigrant rhetoric. We have seen the frailty of DACA as an executive order; already, 122 DACA students a day lose their permits, leaving them in a state of limbo. How much longer until we are not viewed as enemies or criminals?
Read more here.
---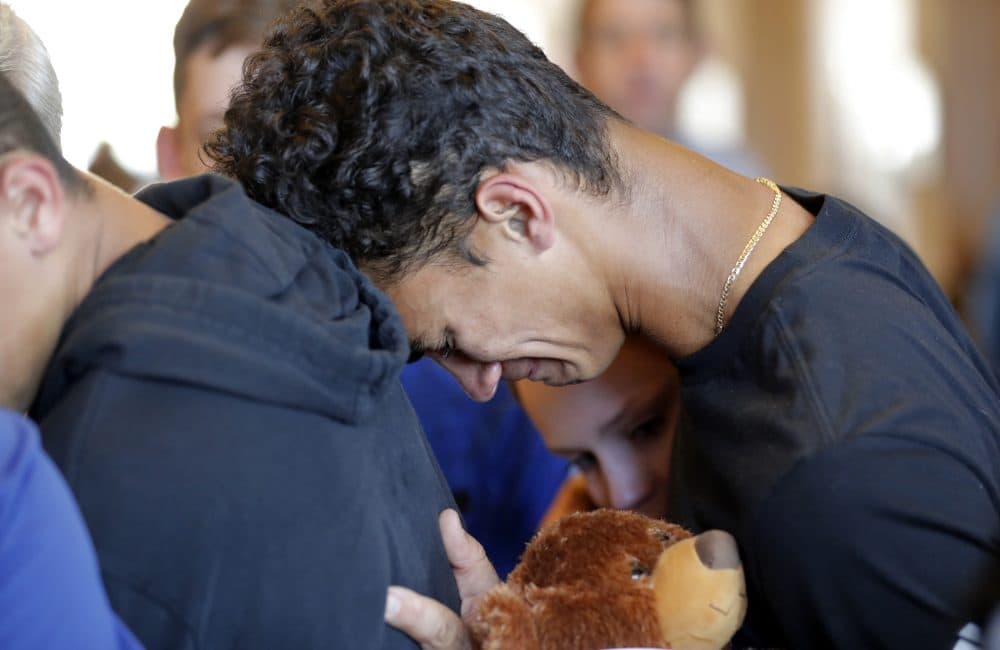 February 16
Why Kids Should Sue The Government For Failing On Gun Control
by Miles Howard
At a time when mass shootings happen almost daily — when no volume of letters, petitions, or pleas to Congress seems to move lawmakers who routinely shoot down any form of new gun control legislation — the student response to Parkland is visceral and assertive.

And it might illuminate a new path forward for gun control advocates.
Read more here.
---
March 7
'Stay Strong,' And Other Useless Drivel We Tell The Grieving
by Megan Devine
It was only a matter of hours after my partner drowned in Maine in 2009 that I started hearing things like, "He's in a better place," "He wouldn't want you to be sad," "You're young — you have your whole life ahead of you." When I was still sad three weeks later, and six weeks later, and three months later, many people felt I was doing something wrong. Maybe I wasn't trying hard enough to be happy. They encouraged me to get better, faster.

We hear a lot about the power of vulnerability these days — how important it is to be real with each other, how it's our darkest, hardest times we need to share with those around us. What's missing from that conversation is how quickly we respond to vulnerability with correction or encouragement or condemnation.
Read more here.
---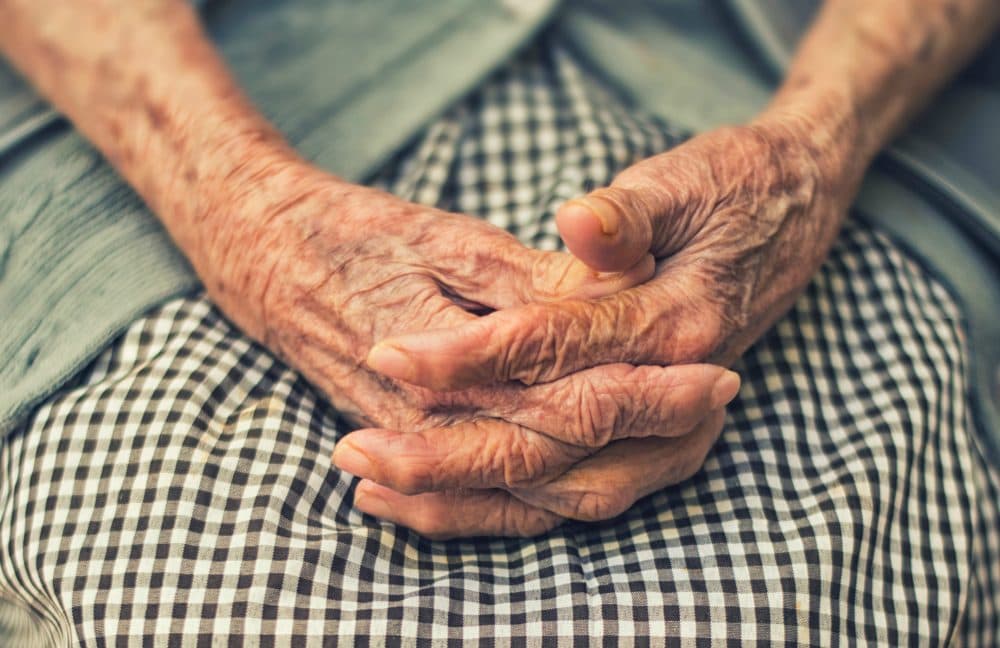 April 11
What Is A Dignified Death? As Her Mother Slips Away, A Daughter Wonders
by Julie Wittes Schlack
Was her last moment of consciousness the sound of our laughter, our tears, or the nurse and nurse's aide quickly, gravely, changing her diaper and rubbing moisturizer into her heels? Was it the speeches from the kids she would have cheered at the March for our Lives demonstrations on television or a commercial for a law firm specializing in winning damages for mesothelioma patients? The tender goodbyes that a procession of family members whispered into her ear, their damp faces buried in her hair. Or, God forbid, the deep and awful gurgle as her body struggled to breathe, to live, though her mind and soul had already said "enough"?

I can't know if my mother had the death she'd wanted. But I do know that it was needlessly prolonged due to our state's prohibition against assisted dying.
Read more here.
---
May 21
Camilla And What Might Have Been
by Joanna Weiss
Charles and Camilla were young in love, once — a decade or so younger than Harry and Meghan when they met — and while a string of life decisions kept them apart, biographers say their romance also ran afoul of other people's rules and interventions. She wasn't from precisely the kind of family the Palace would have accepted at the time. Various relatives were scheming to line up descendants of their own to marry the Prince of Wales. Love figured less, far less, in the equation.

Years passed, things happened, the world evolved. There's no need to sob for Camilla. She got to marry her love after all, and now lives a luxurious life, paid for by British taxpayers — the only cost to her the fact that her mistakes and disappointments are public gossip, picked apart with glee. But the royals are symbols. That's really their job. And on this day, Camilla represented countless others who have been barred from marrying for love, over decades and centuries, because of tradition, or prejudice, or laws that seem embarrassingly backward today.
Read more here.
---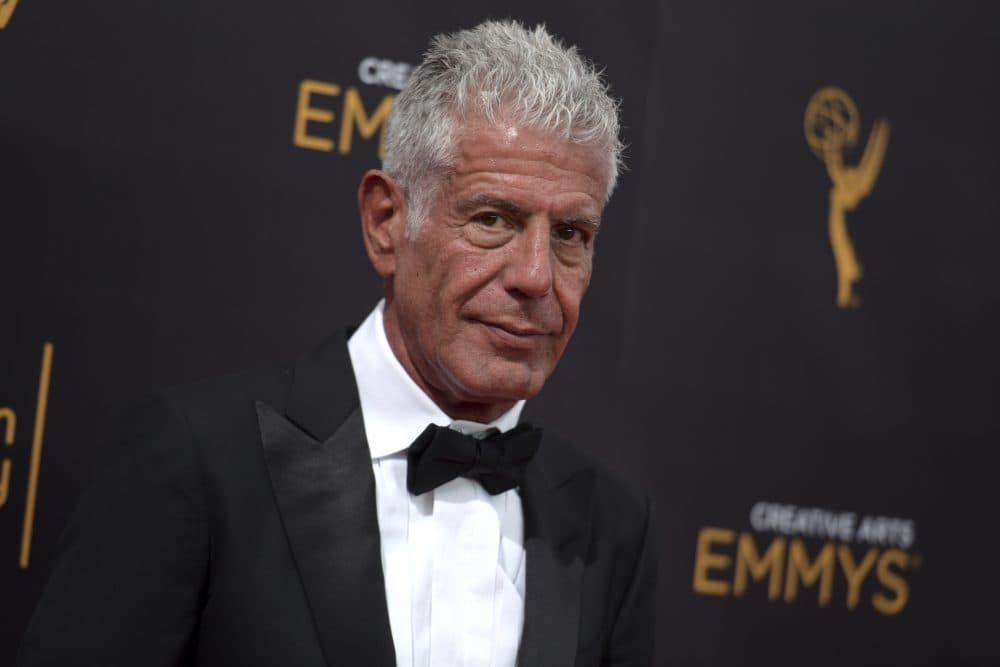 June 8
I Know The Devastation Suicide Leaves Behind. I Wish I Didn't
by Rachel Zimmerman
Nothing, not even years of depression — or, in Seth's case, the moodiness we all attributed to the highs and lows of a brilliant mind — can prepare a family for suicide. It's a death like no other; a violation of our most powerful instincts. But as I've learned, suicide is the terrible side effect of illness, and, like cancer, it's not a choice one makes: It doesn't matter how much you love your children and family, it's a result of a killer disease.
Of course, each individual suicide is unique. But the pain of those left behind is universal. I grieve for Ms. Spade's teenage daughter, for Mr. Bourdain's, and for all the children in mourning, knowing that for me, the heartbreak my own daughters faced has been the source of my deepest anxiety since Seth's death. I've been a journalist for over two decades and generally side with reporters when it comes to disclosing important information, but I simply cannot fathom the public good of quoting from Ms. Spade's suicide note, including the final, intimate words she left to her child.

Read more here.
---
July 25
The Disturbing Evolution Of 'Lock Her Up'
by Steve Almond

As a cultural mantra, "Lock her up" has become entirely unmoored from any specific conspiracy about Clinton. At this point, it's more like a Pavlovian response, generated by citizens whose political views and behaviors are driven not by any coherent ideology, but by a reflexive hostility toward all women.
In this sense, the pronoun "her" was never just about Clinton. She was merely a convenient scapegoat for any woman who refused to accept the patriarchal yoke, who dared to call her male opponent a credulous puppet, who decried his sexual predation, who refused to accept his laughable excuse that braggingabout sexually assaulting women was "locker room talk."
I can hear now much more clearly, in this despotic chant, the desire to create a culture in which men have legal dominion over women and girls.

Read more here.
---

August 10
Two Bikers Killed By ISIS Militants A World Away. They Were My Friends
by Ryan Koronowski
At first, the media reports seemed wrong, or like they were happening in an alternate reality:

"D.C. Couple Killed In Tajikistan Attack Were Biking Around The World Together" read NPR.

"A Dream Ended on a Mountain Road: The Cyclists and the ISIS Militants" read the New York Times.

... You would have liked Jay and Lauren, if you'd had a chance to know them. If you are worried, as I am, about how the world sees America these days, they were just the people you'd want as our ambassadors — compassionate, curious, humble and giving.
Read more here.
---
September 24
This Is Why Good Sex Education Is So Important
by Jaclyn Friedman
The idea that adolescent boys can't be expected to control themselves when it comes to women's bodies is still shockingly common.

But it's not true. They absolutely can. As a sex educator, I've learned that young men are fully capable of discerning whether their sex partners are consenting. What too many of them are confused about is why they have to care.

But we can change that. We can create a culture that doesn't permit sexual violence or excuse it as boys will be boys behavior.
Read more here.
---

October 24
Upon Founder's Death, Reflecting On What Little Free Libraries Teach Us About Humanity
by Carey Goldberg
When I first set up the little red library on our family home's front steps, I saw it as an expression of our goodwill toward our neighbors — and a way for them to express goodwill toward each other. Also, of course, it was a public proclamation that books are treasures worth sharing.

At first, the little library brought nothing but a nice wave of collective approval. Then, one day, all the books were gone. A couple of dozen of them, all at once.

I refilled the box. They disappeared again. And again.

My pleasant benevolence curdled into sour bafflement. Who had missed the kindergarten lesson about sharing? What kind of person sees a batch of books meant for everyone and takes them all?
Read more here.
---
November 7
A Big Night For Racism
by Eileen McNamara
Abetted by a political press corps that amplified the president's paranoid delusions about an "invasion" of Central American refugees, Trump turned the midterms into a referendum on race. Imagine the president deploying thousands of troops to Vermont with orders to shoot any rock-throwing migrant attempting to enter the U.S. illegally, though such crossings are on the rise. His fear-mongering about families fleeing violence and poverty in Honduras and Guatemala was not about protecting the U.S. border or reforming a broken immigration system; it was about demonizing non-white people, too many of whom he and his supporters think are here already.

For all the talk of "resistance" to Trump's apocalyptic vision of America, his cramped view of a white nation under siege from "the other" has had remarkable staying power over the last two years.
---

December 6
Sorry, Alex Cora. There's No 'Right Way' To Rub Elbows With Donald Trump 
by Peter May
Here's a tip Alex: Trump may give you a platform, but it will have a trap door. Trump doesn't care about you, your people or your island. Puerto Rico may not have officially made the celebrated "s---hole countries" list, but that's not because Trump doesn't know it's not a country.
The Red Sox are going to great lengths to say this is a voluntary thing and an invitation-only event. But team president Sam Kennedy made it sound like some kind of high school field trip to Washington, D.C., when he told the Boston Globe, "it's a great opportunity for those guys to get to go to the White House and get the behind-the-scenes tour and get the recognition they deserve for a world championship."
A behind-the-scenes tour? Wow. Awesome. Can we take pictures? And the recognition? That comes at a hefty, lasting price — a picture with Trump and probably some kind of Red Sox swag for the president.

Read more here.