Tatyana McFadden: 'Running together into a new future'
Resume
Editors' note: The 125th running of the Boston Marathon will take place on October 11, 2021. The coronavirus pandemic forced organizers to move the race from its traditional date on Patriot's Day in April. Indeed, the pandemic has upset marathon schedules worldwide — several major races are being held over a seven-week stretch for the first time ever. 
Tatyana McFadden is a 20-time Paralympic medalist and 23-time major marathon winner — including the Boston Marathon, which she's won five times since 2013.
She was born with spina bifida, a condition that left her paralyzed from the waist down. McFadden spent the first six-and-a-half years of her life in a Russian orphanage, without access to medical care or even a wheelchair. Widely considered the fastest and most formidable wheelchair racer of all time, McFadden is the only elite female athlete competing in five major marathons this fall: Berlin, London, Chicago, Boston and New York. She told us her goal is to podium in all of them. Here's McFadden in her own words.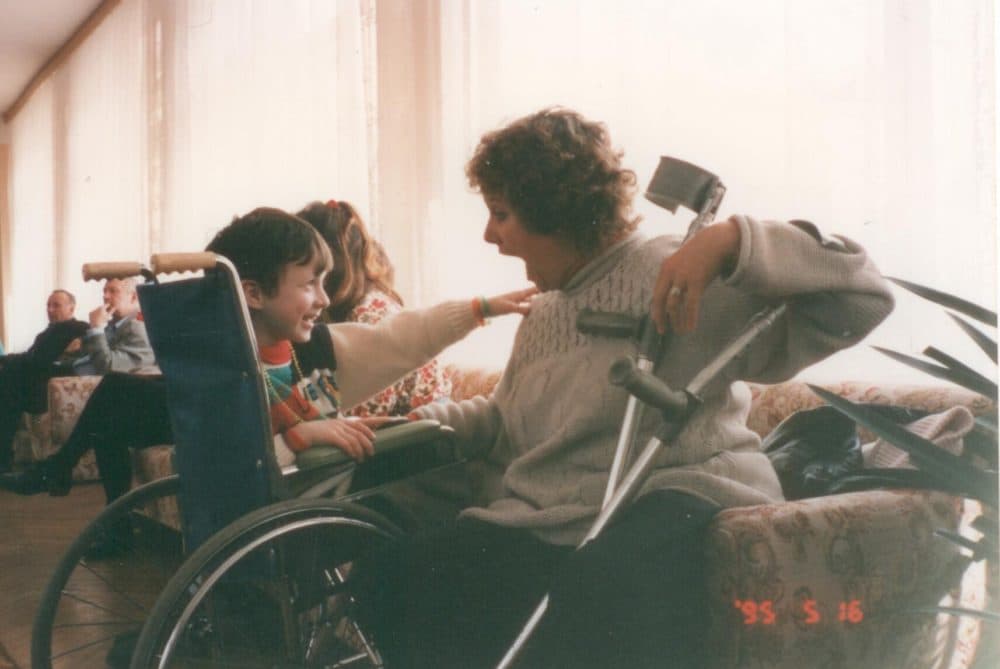 ---
On the 2018 Boston Marathon 
We woke up to a very, very rainy day. It was extremely cold. I actually thought, could they cancel Boston this year because it was so monsoon-like outside? And it was still chilly enough with the rain that there were icicles on buildings and houses. And so I thought, this is going to be like a survival day.
My coach said, whatever you do, just keep going. Your hands are going to hurt. They're going to get really cold, because we grip our racing gloves — so sometimes the circulation stops a little bit in the really severe cold weather.
When I was on Heartbreak Hill, I thought to myself, do I need to take off my racing gloves, because I can barely go up. And I remember one man shouting, like, "You got this" and, "You can do it."
And I thought, OK, I got this. You know, we will make it up.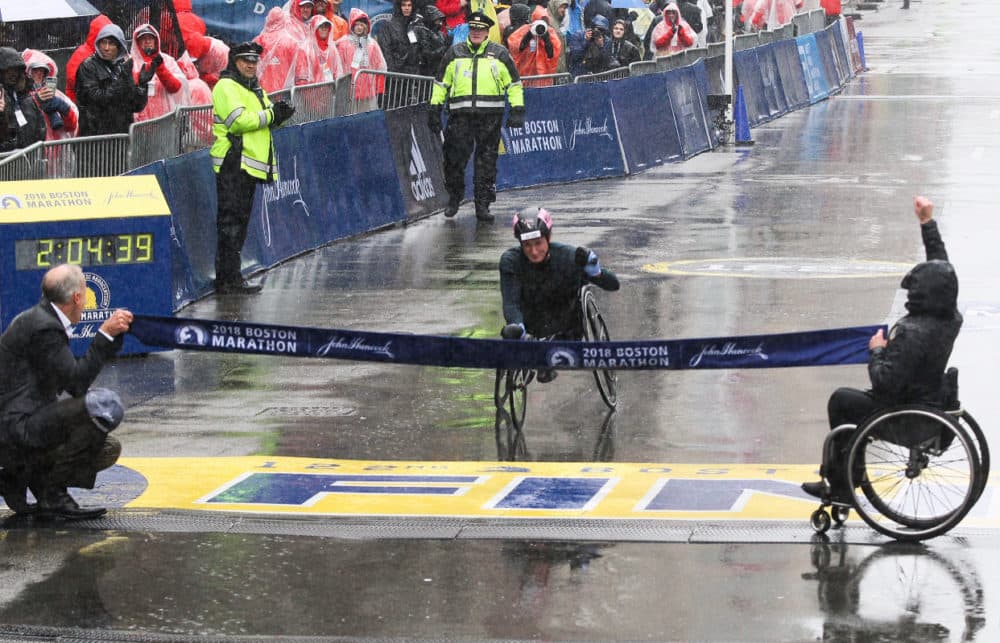 Coming down to the last bit of the race, you know, they say the .2 is always the hardest. And when I was getting ready to turn on to Boylston Street, I couldn't feel my hands at that point. I could barely move my arms. I was very stiff. My clothes were dripping wet. That finish line was very, very far away, even though I was so close to it. I just kept telling myself, it's right there. You did it. It's right there. Just keep going. Just keep moving.
On living and training through COVID
The last 18 months have been quite a whirlwind.
The hardest part for me was the unpredictability. Because as athletes, we know our schedule pretty much a year in advance. And then all of a sudden we didn't. I just learned how to go day by day, and just focus on each and every single event.
COVID has taught me to be more in the present. That was my lesson last year.
On the challenge she's taking on this fall 
So for the 2021 World Tour marathons, I started in Berlin — I finished that, got second. And a week later, I did the London Marathon, got third, checked that off. Now, I'm on my way to Chicago, and then I will get on a plane that same day (on Sunday, Oct. 10), and then I'll do Boston on Monday.
And then I'll have, I think, three weeks off until New York City, the finale.
Out on the course, you hear the whistles, the crowd's cheering. And you hear the stroke of your push, when you're hitting the hand ring with your racing gloves.
Sometimes you can hear that, or if you're in a pack of racers, you can hear that more. It's a cool sound, you know, like a big thump, thump sound. It's very rhythmic.
Why she's taking on five major marathons this fall
I chose to do the five majors is because I love the challenge.
... whatever I'm determined to do, I will do it.
I had a scan of my body done, and it showed that the "will" part of your brain — my part was 1% bigger than the average person. And so that goes to show that whatever I'm determined to do, I will do it. There's no turning back. So and I think I just enjoy kind of setting those unrealistic expectations because they are a little wild and not normal.
But I'm so happy to be doing marathons again. When I was in Berlin and London, I was seeing these marathoners, and it's a different time. People were really emotional, about getting back out and doing what they love to do again. It's a really special moment.
It's really important to reflect on that, that we're doing it. We're all running together into a new future.
This piece was produced by Cloe Axelson and Frannie Carr Toth, with help from David Greene and Paul Calo.