Government Shutdown Raises Questions About Opioid Treatment Process
05:31
Play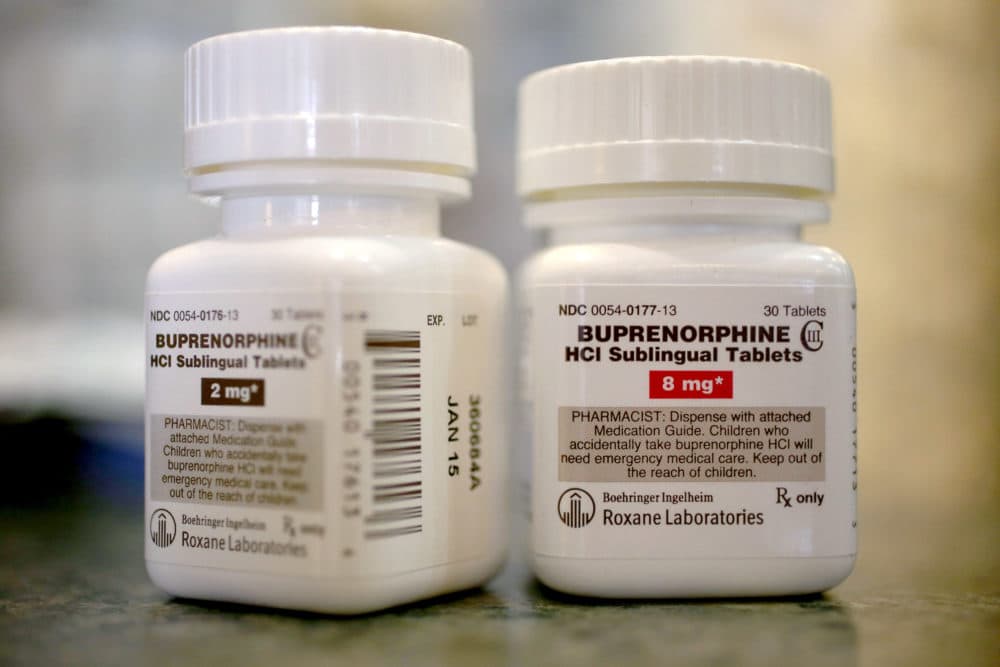 This article is more than 2 years old.
The government shutdown has turned attention to the waiver process used by physicians who want to prescribe Suboxone to people addicted to opioids. Senate Minority Leader Chuck Schumer (D-N.Y.) warned over the weekend that the shutdown could impact the treatment of opioid patients, but the Drug Enforcement Administration disputes that claim.
Doctors who want to prescribe Suboxone, a drug used in conjunction with other therapies to manage opioid addiction, have to get approval from the Substance Abuse and Mental Health Services Administration (SAMHSA), which has not been impacted by the shutdown. They also have to get approval from the DEA, which has been impacted.
However, the DEA has confirmed that the part of the administration that approves permits and waivers for doctors to prescribe Suboxone — the Diversion Control Program — remains open amid the shutdown. The DEA contends the shutdown has not impacted doctors' ability to prescribe Suboxone.
Dr. Anthony Martinez, with the Erie County Medical Center in Buffalo, New York, told Here & Now's Robin Young on Wednesday he was about to reach a limit on how many patients he could prescribe Suboxone.
"As of today, we have 97 patients currently on therapy, and we have six patients that are waiting, but we're quickly obviously coming up against that 100-patient cap," Martinez, also associate professor of medicine at the Jacobs School of Medicine and Biomedical Sciences at the University at Buffalo, said. "We have submitted the waiver, but now it hinges on the DEA's approval."
On Wednesday, the DEA gave that approval, and Martinez is now free to prescribe Suboxone to more patients.
"It brings to light the bigger issue, which I think is, why do we have these waiver guidelines to begin with?" Martinez said.
When Suboxone therapy came into use around the turn of the century, Martinez said there were many restrictions in place. "But it's never really evolved, as we have become more and more embedded in this opiate crisis, we still have these caps," he said.
He said the caps came from a concern that doctors would incorrectly prescribe Suboxone, which carries the risk of overdose and abuse if not prescribed properly.
Correction: An earlier version of the story implied that the Drug Enforcement Administration cannot accommodate waiver requests for Suboxone prescriptions during the government shutdown. In fact, the DEA has confirmed it can accommodate those requests during the shutdown. We regret the error.
Interview Highlights
On how Suboxone is used to treat opioid addiction 
"Suboxone is a combination of buprenorphine and naloxone, the same medication that we utilize to actually reverse the effect of opiate. When taking appropriately, your body doesn't actually absorb the naloxone part. When it activates your opiate receptors in your body, it only partially activates them. So it prevents cravings, but there is a low risk of overdose potential.
"It helps to prevent the acute abstinence period when they may be in withdrawal, but with long-term use it also helps to prevent cravings. So one of the things that we utilize is medication-assisted therapy, such as Suboxone and buprenorphine, in conjunction with other modalities, such as behavioral therapy and group therapy, etc."
"It brings to light the bigger issue, which I think is, why do we have these waiver guidelines to begin with?"

Dr. Anthony Martinez
On alternative treatment methods if Martinez reaches the cap 
"We're very mindful of the cap. That said we also don't want to turn patients away. There's other options for medically assisted therapy, but one of which is methadone. The problem is that there's very few clinics in our area for methadone, and there's a long wait list. There's a medication called Vivitrol, which is an injectable form of naltrexone. But the problem with that is that patients often have to be abstinent from any opiate for anywhere between seven to 14 days. And for a lot of patients, that's an eternity. It's a long time to wait. We've had some community support in some of the providers that have come forward and willing to utilize spots on their own waivers to help us while we're in this situation."
On the decline in opioid deaths in the county last year 
"It's a multifactorial reason why that number is on the decline. There's been a huge commitment by the county, by the state to educate patients and educate providers to provide naltrexone kits. We've seen an uptake in the number of physicians applying for waivers. But the initial cap is only 30 patients, so if you're a new prescriber, in the first year you're only allowed to treat 30 patients."
On the reason for prescription caps 
"When buprenorphine therapy began in around 2000, there was legislation that mandated an eight-hour training course, and then these restrictions came into play at that point. But it's never really evolved as we have become more and more embedded in this opiate crisis, we still have these caps, which is seemingly backwards because when you consider that there is no caps on the number of patients that we're allowed to treat with potentially addictive and potentially fatal opiate-based pain medications, yet we're restricted on the amount of patients that we can treat with a medication that can help this problem with much less addiction and overdose potential. ...
"Any opiate-based pain medication, it could be abused. They were initially afraid that people would prescribe it incorrectly and precipitate opiate withdrawal. But there's other medications such as Vivitrol that are available that carry the same risk, and there's no restriction on that."
---
Jill Ryan produced this interview and Kathleen McKenna edited it for broadcast. Samantha Raphelson adapted it for the web.
This article was originally published on January 16, 2019.
This segment aired on January 16, 2019.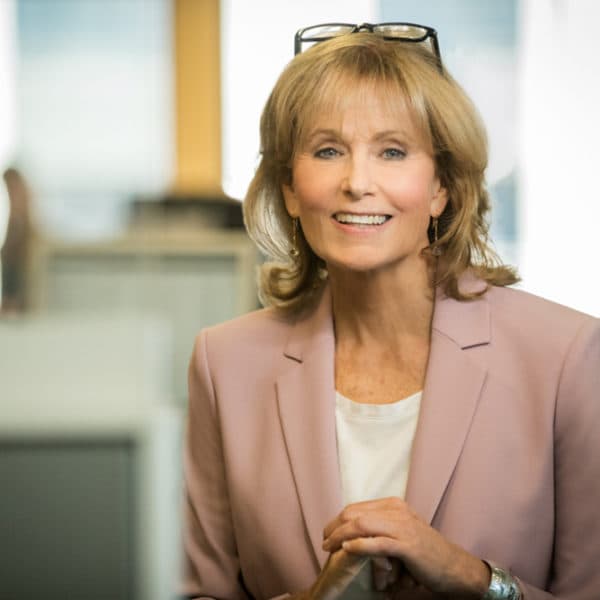 Robin Young Co-Host, Here & Now
Robin Young brings more than 25 years of broadcast experience to her role as host of Here & Now.