This Uber And Lyft Driver Makes $8,000 A Month In The Bay Area. He Says It's Still Not Enough
10:59
Play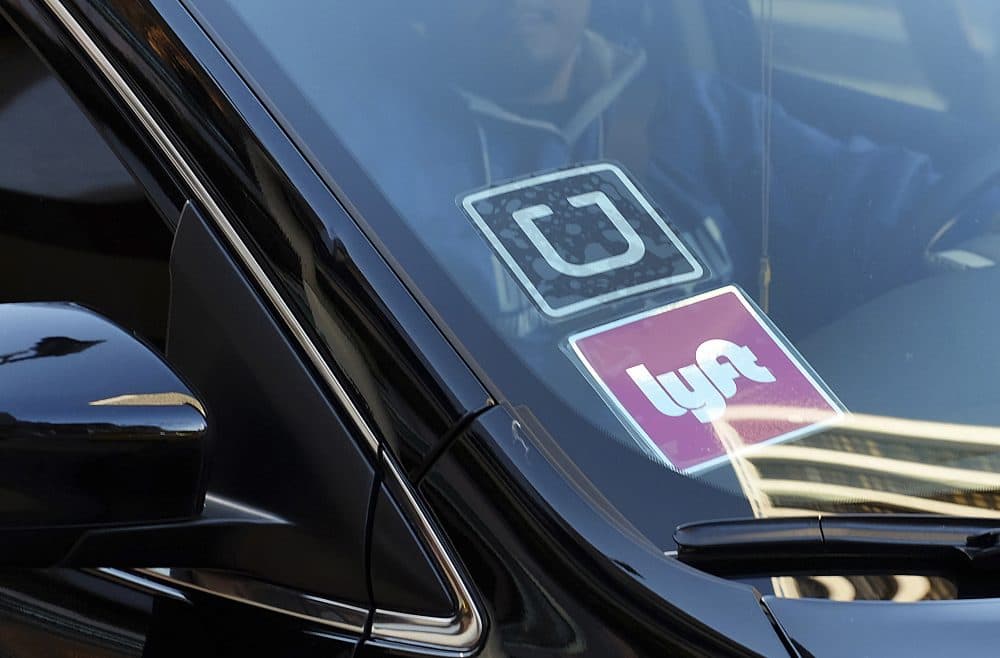 This article is more than 1 year old.
California lawmakers are considering a bill that could rewrite the rules of the gig economy.
The new bill, called Assembly Bill 5, would require companies such as Uber, Lyft and DoorDash to categorize their workers as employees, not as contract workers.
On Thursday, in an effort to derail the proposal, Uber and Lyft said they would ensure a higher minimum wage while drivers are on a trip and include workplace benefits such as paid time off and sick time.
Uber and Lyft driver Moutsafa Maklad has been organizing in support of AB5, legislation that he says would force companies to "treat drivers with dignity and respect."
Maklad says that by decreasing the driver's pay over the years, many ride service contractors drive 70 to 80 hours a week to make ends meet.
Maklad, who is located in San Francisco, says moving to a less expensive city won't solve the issue — because the city has a high demand. He says he knows workers who drive every day from all over California just to make a bit more money working in the Bay Area.
"A job like Uber and Lyft, if you drive for example in Sacramento, you have to drive double the time that you drive in San Francisco to not even make the same money," he says. "You'd be making way less than what you make in San Francisco."
The bottom line for Maklad is holding gig economy companies accountable for the way they treat their workers.
"We are workers," he says, "and they — Uber and Lyft specifically — are trying to go out of their way to neglect all the responsibilities toward us as drivers."
Interview Highlights
On coming to the U.S. for college five years ago, and starting to drive Uber to make ends meet
"When I first came here, just like any other student or like refugees or [asylum seekers] in the country, we're not able to use our degrees or our experience that we had in our countries. So, we tried to make a living for ourselves and our families."
On what originally appealed to him about driving for Uber and Lyft
"The job was actually very easy to start. All you need is to have a clean driver's license and just a clean car. So, the majority of people who come to the country first, this is usually like the first job they do because it's very easy to start your life with. And back then when I started, we actually used to drive for like 30 to 40 hours a week and meet ends by just doing 30 to 40 hours. But throughout the years, Uber and Lyft has been changing their policies to make our job harder. … They get more and more rich throughout their policies that they do. And the main thing that they keep changing is decreasing how much money they pay to drivers. So right now in order to make the same amount of money I used to make when I started, I have to drive 70 to 80 hours at least every week."
On what would change if AB5 is implemented
"The cost of living especially in San Francisco, and maybe the Bay Area, is getting more and more expensive year after year. Instead of our payments going up, it keeps going down, which forces us to actually drive like at least 70 to 80 hours a week. And that's like at least 12 hours every day that makes us [not] have the time to do anything else in our lives. And if that changed, if we had AB5 and [a] union — because AB5 itself doesn't fix the issues that we have so we need a union with AB5 — that will change everyone's life. At least we will have the time and a little bit [of] luxury to have time for ourselves and our families. A lot of drivers have families and kids they don't even have the time to just go spend it with their kids, because we have to drive like 12 hours every day.
"Let's look at how much a company like Uber net worth is right now. Their net worth is more than $75 billion. … And it's just something they're trying to say so they can just try to avoid the responsibility for drivers and for all the workers who built the company to become what it is right now."
On drivers coming from all over the state, and even other states, to work in San Francisco
"Yeah, the majority of drivers in San Francisco are actually people [who] come from other areas, like Sacramento, Modesto [or] Stockton. I have seen people drive all the way from L.A. and San Diego and even Vegas just to drive in San Francisco to be able to make money. And with the little [money earned], and the way that they keep decreasing how much money they pay drivers, most of these drivers don't even have the luxury to even buy a bed or like rent a room to sleep in every night that they come here to drive. So, a lot of them are actually forced to sleep in their cars to be able to save money."
On trying to change the gig industry for the better
"I was raised to stand up for what's right, and when I see the injustice that all the drivers have to go through and not just drivers or a lot of workers have been misclassified and been mistreated by their employers. In the end, we are workers."
---
Cassady Rosenblum produced and edited this interview for broadcast with Todd Mundt. Serena McMahon adapted it for the web. 
This segment aired on September 2, 2019.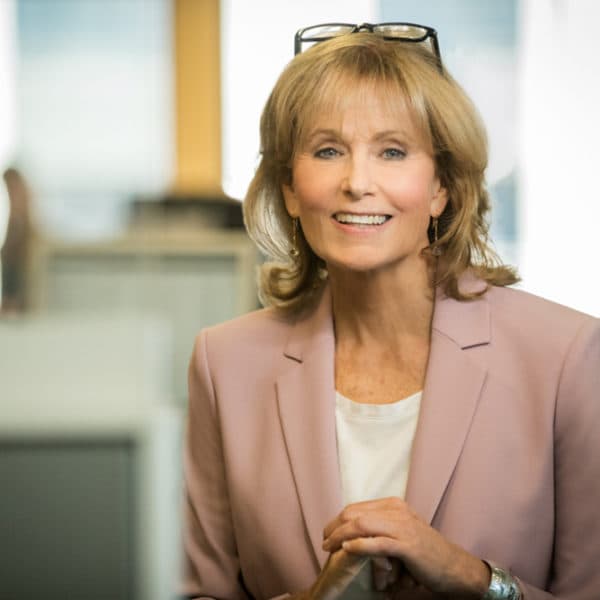 Robin Young Co-Host, Here & Now
Robin Young brings more than 25 years of broadcast experience to her role as host of Here & Now.