Women In Afghanistan Fear Losing Their Rights Under Potential U.S.-Taliban Peace Deal
05:53
Play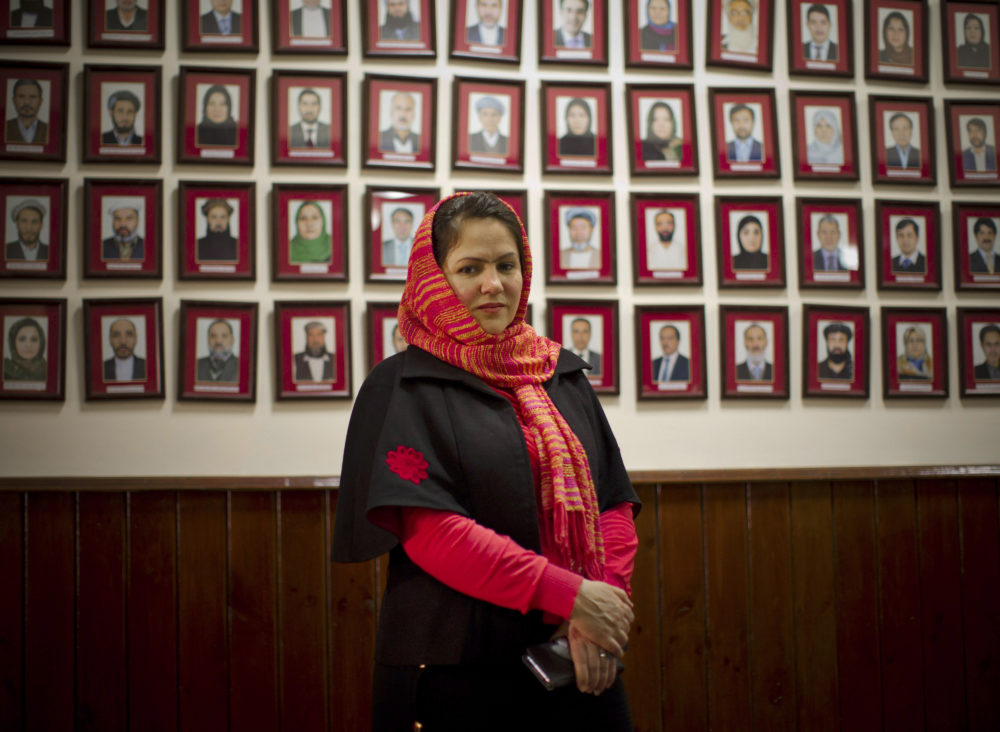 The Taliban is behind a suicide car bombing in Kabul that killed 12 people, including a U.S. service member. This follows another bombing by the terrorist group just a few days ago.
Meanwhile, the Taliban has been negotiating a deal with the United States to withdraw U.S. troops and set up future talks between the Afghan government and the Taliban. U.S. envoy Zalmay Khalilzad says the country has reached a deal "in principal" with the Taliban.
The Afghan government has expressed concern over the potential deal.
Another group is weary of the negotiations: women's rights activists, including former deputy speaker of the Afghan Parliament, Fawzia Koofi.
Koofi says women are "fearful" of losing their rights after a deal is struck.
"We don't want Afghanistan, under any regime, including the Taliban, to experience that kind of situation, experience a situation where women's resilience, where women progress, where [women's] equality is not respected and regarded," she says. "This is something that not only me, I think any woman in Afghanistan regardless of where they live — live in the villages and the cities — are fearful of."
Interview Highlights
On the most recent suicide car bombing
"People are worried and fearful, but in the meantime, I think this has become part of life unfortunately. As I was coming for this interview [and] preparing, just two hours after the bombing people were going in bunches and groups to see a soccer match or a football match in a stadium. And I was like, you know, one part of the city are probably two kilometers away from a bombing and people go to watch the soccer. So it's a mix of life, I would say."
On the difference between Afghanistan under the Taliban and how she's been living as a woman in the country today
"Afghanistan now has transformed. Afghanistan today is able to give space and accommodate a woman, people of different origin, religious minorities and different political views. In Afghanistan today, girls and women can go to school. And in addition to the buildings and schools and constructions that happen and you can see it's visible, I think the major things that happened comparing to Taliban regime is the transformation of a new Afghanistan. And Taliban needs to realize and appreciate and adapt to the new Afghanistan.
"The war has no winner. It's everyday people of Afghanistan that are paying. Two days ago, I went to my province and I see — in two hours — three dead bodies. Three dead bodies of our army soldiers were transported to their villages that they lost their lives in the battlefield. So yes, you have on one hand, an Afghanistan that don't want to go back. On the other hand, you have a continuously escalating violence that people of Afghanistan are fed up as well."
On whether it's possible to live peacefully alongside the Taliban
"If they don't rule the way they want, I think they can be part of the society and even participate in politics. There are many other groups who believe like Taliban and they participate. But if Afghanistan is surrender to Taliban, if we lose everything just because for the sake of a peace deal with Taliban, I'm not sure if that will also result in peace. We have to really be careful in terms of absolutely completely withdrawing from Afghanistan because you rightly mentioned the vacuum that resulted in coming of Taliban to power. We don't want to experience that. There are other intelligence and security and terrorist organizations in the region, so we have to really be careful about how we want to make a peace deal with Taliban. We want to have a peaceful Taliban. But how?"
On what's at stake for Afghan women
"We have come very far. There are many stories like my story that have not been able to make it a success. But I have made it a success, although I have faced a lot of political turmoil. I see that as a positive step because I see if women are getting stronger politically, they face more opposition and their political opponents try to sideline them. So at least there is a space for me to politically exercise my political views. Definitely, I'm a success story. There are women who have not been heard — thousands, hundreds of them."
---
Jill Ryan produced and edited this interview for broadcast with Kathleen McKenna. Serena McMahon adapted it for the web.
This segment aired on September 5, 2019.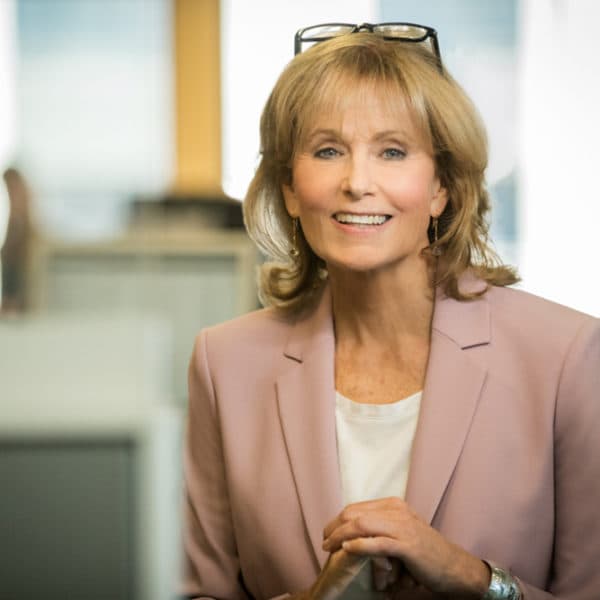 Robin Young Co-Host, Here & Now
Robin Young brings more than 25 years of broadcast experience to her role as host of Here & Now.