Witnessing History: Getting Tickets To See The Impeachment Trial In Person
05:27
Play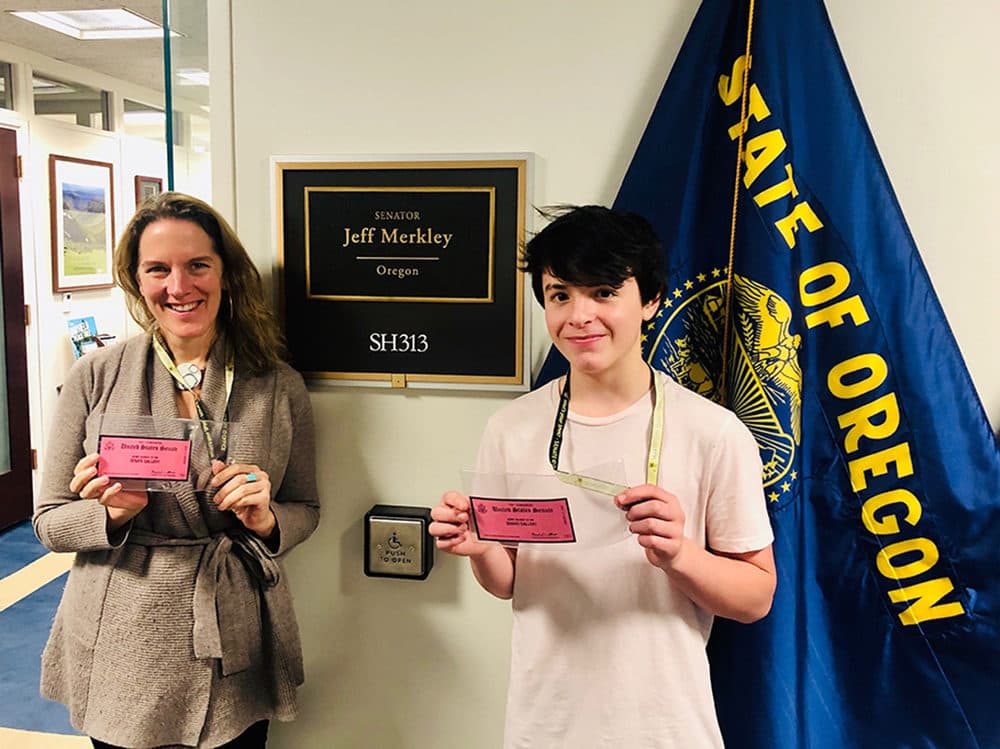 You don't have to be an elected official, lawyer or journalist to witness the impeachment trial of President Trump in person.
Regular folks can either try for guaranteed seats from their senator or take a chance waiting in line at the U.S. Capitol in Washington, D.C.
Each senator is allotted three tickets for each day of the trial. Democratic Sen. Jeff Merkley of Oregon says his office is prioritizing giving tickets to teachers and students.
Merkley gave two of his tickets to Mary Finn and her godson. Finn, a former high school teacher from Portland, Oregon, has been present in the gallery before. She witnessed former President Bill Clinton's impeachment trial more than two decades ago. She knew from experience that anyone could go to their senator's office for an opportunity to get tickets.
Accompanying her this time was her 14-year-old godson Aidan Hollinger-Miles, a high school freshman from Oakland, California, and a self-described "politics geek." The pair was able to watch part of the trial's first day in session.
Hollinger-Miles's reaction? "Wow," he says.
"I saw all 100 senators of the United States federal government," he says, "And it was insane."
He says sitting in the assigned area above the senators in the gallery was an "intimate" experience. The two were present for the first 30 minutes of House impeachment manager Adam Schiff's arguments and could see which lawmakers were taking notes — or not. He estimates he was about 35 feet above Sen. Elizabeth Warren.
"I could see everybody. I knew exactly who everybody was in that room," he says.
Finn wanted her godson to witness history like she did in 1999.
"I wanted Aidan to have this experience, because when I went to Clinton's impeachment, I felt like a range of emotions that I wouldn't have felt if I watched it on TV," she says. "It felt very solemn, and also the seriousness of it feels present in the room in a way that I don't always get from watching the news."
They were able to come back to the Senate gallery during mid-day when "all the senators started to get a bit more irritated with the fact that they had to sit in those chairs for multiple hours," Hollinger-Miles says.
They even got to observe a yay-nay vote take place, Finn says.
There are strict rules for those who want to watch the impeachment trial firsthand. Gallery rules prohibit electronic devices, food or drink, political clothing and demonstration of approval or disapproval. Finn says while waiting in line, they saw some protesters turned away for wearing political T-shirts.
For Hollinger-Miles, who's on the debate team and mock trial at school, the trial didn't feel like "a real debate."
"It felt nobody really responded to each other's points in a legitimate, reasonable way," he says. "So it was not something I could watch and actually hear both sides fairly."
When it comes to politics, Finn says Hollinger-Miles doesn't buy into cynicism. The 14-year-old has a "sense of possibility in him that I don't see in many adults now," she says.
"I think he's an example of how a young person can really view like the problems of the country as fixable," she says.
Hollinger-Miles says he's still awestruck by the first day of impeachment trials.
"Seeing Bernie Sanders, Elizabeth Warren, Lindsey Graham, Mitch McConnell — all these senators who I see on the television and read a lot about, seeing them in person and the way they act on and off the camera was just fascinating," he says. "And it makes me realize that, like, they're still human beings. But the way they act as senators impacts millions of Americans' lives."
---
Ashley Locke produced and edited this story for broadcast with Todd Mundt. Serena McMahon adapted it for the web. 
This segment aired on January 22, 2020.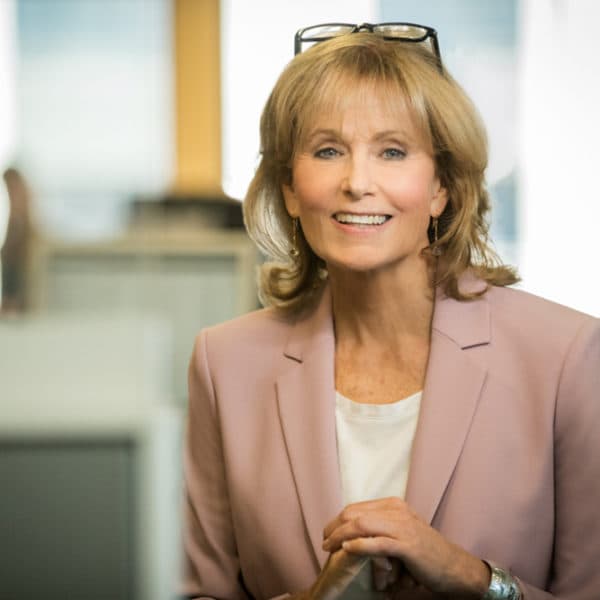 Robin Young Co-Host, Here & Now
Robin Young brings more than 25 years of broadcast experience to her role as host of Here & Now.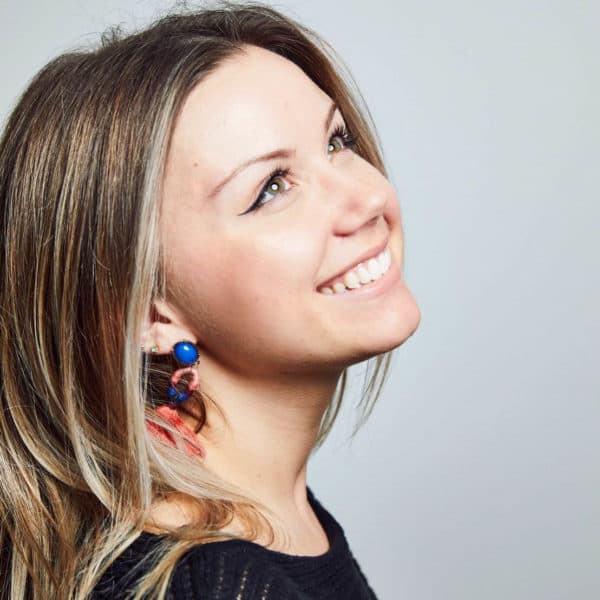 Serena McMahon Digital Producer
Serena McMahon is a digital producer for Here & Now.