Group Of New Hampshire Debate Watchers Come Away With 5 Different Choices
10:57
Play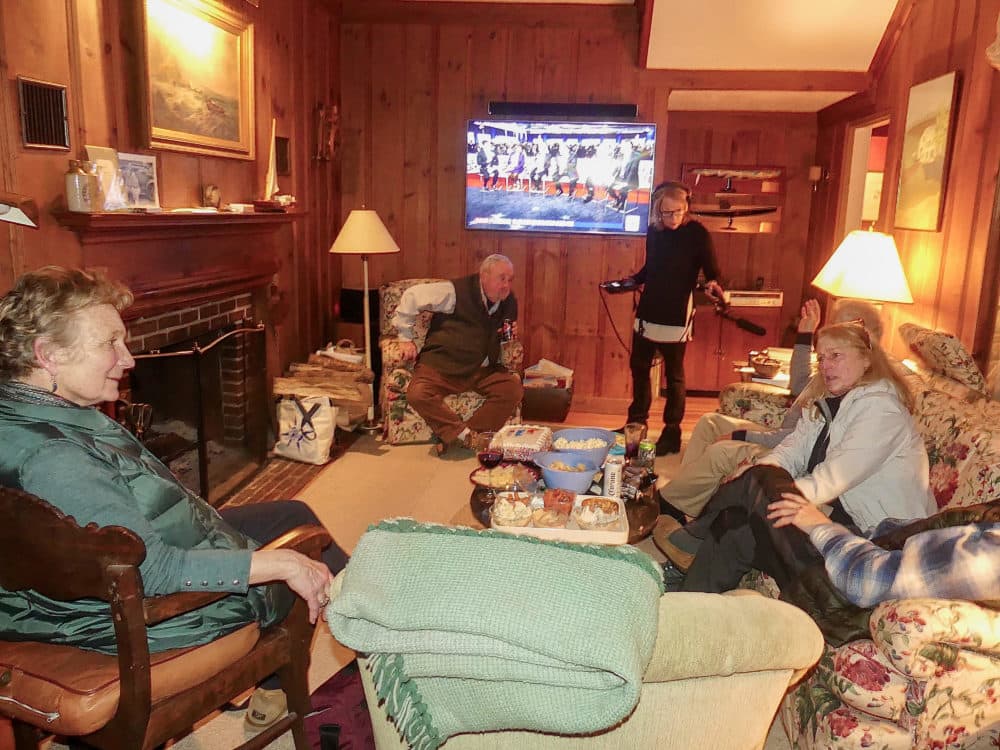 With New Hampshire's primary right around the corner, some voters from across the state say they still haven't made up their minds.
That was evident in Durham, New Hampshire, on Friday night when five neighbors gathered to watch the Democratic debate.
Tim Spinney, who is undecided, says the high-stakes Democratic presidential debate served to "get a sense of where their viewpoints have evolved." He joined Ray Belle's snack-filled debate watch party to get a better understanding of where the candidates stand on various issues this far in their campaigns.
Here & Now was at the party to report on the issues that mattered to the watchers and to see which candidates met their expectations.
Katie Paine
Paine says she's 90% for Elizabeth Warren, but also interested in Pete Buttigieg.
"I decided three weeks ago to vote with my heart, not my mind," she says. "That's who I want to see president: Elizabeth Warren."
She's worried about Joe Biden's point of view, she says.
"The thing that worries me most about Biden is this mentality that says, I grew up in a time when things were like this and I'm going to fix it by doing that just a little bit better," she says. "And what [Andrew] Yang does, and the reason I like Yang, is that he says, 'No, you gotta look at things from a different perspective because 10 years from now it's going to be a different world.' "
Jacqui Spinney
Spinney says she chooses a preferred candidate based on a set of issues that matter most to her, including "someone that has military [experience] and can do well in foreign affairs, climate, education."
"And then I find someone," she says. "I put the puzzle together."
She's leaning toward Buttigieg not only because of his military experience, but his "composure and his personality," she says.
She says it's important for her candidate to beat President Trump in the general election, but it's not a top priority for how she's going to vote in the primary.
"I'm aware of it," she says. "It's something that we're all aware of and there is some concern."
After the debate ended, she reflected on Biden's performance, saying he "showed a lot of passion."
"And I was glad because initially, I wanted to like Biden," she says, "but I wasn't able to."
Fred Bramante
Bramante, a Republican, says he's open to a Democratic candidate who "could actually win" against Trump.
"I see a lot of them that I just don't think would win," he says. "I think that Mike Bloomberg would win. I did hear Tom Steyer say something early on in the debate that, you know, in essence, we're talking about stuff that's not going to matter, that if we're going to win, we have to beat Trump on the economy. And I think that's true."
Although he agrees with the president's conservative policies, Bramante says he isn't a fan of Trump as a person.
"I'm an educator, and to me, the president ought to be a good role model for our kids," he says. "And I think he's the worst."
He says he's still torn on a couple of candidates — including Buttigieg, Amy Klobuchar and Yang.
"Amy, I would love to see Amy on the ticket," he says. "Andrew Yang makes me think harder. I personally don't like any of their answers on education."
Tim Spinney
Spinney says Friday night's debate helped him "define" the current beliefs of the Democratic Party.
"We see that climate change is important, that we have all these values that are important to us," he says. "That's not happening in this country right now."
Although he's still undecided, he says Klobuchar's performance was "great" and when he thinks about "electability," Biden and Yang come to mind.
"I've been thinking about Yang a lot," he says.
Ray Belles
Belles, the watch party's host, says he started the debate being "committed to Biden, but with doubts."
"He erased a lot of those doubts tonight. He knows everybody in the world," he says. "And this president has destroyed our relationship with virtually every country. Biden can walk into that to change it. He's an honorable man."
He also believes Buttigieg shined on the debate stage, but thinks him being openly gay would be "a big problem" in the general election against Trump.
"As soon as Donald Trump gets ahead of that, what are we going to hear? That makes me fearful," he says.
One candidate he will certainly not be supporting? Klobuchar, he says, because he believes her campaign is too self-focused.
---
Karyn Miller-Medzon produced this interview for broadcast. Robin Young edited it. Serena McMahon adapted it for the web. 
This segment aired on February 10, 2020.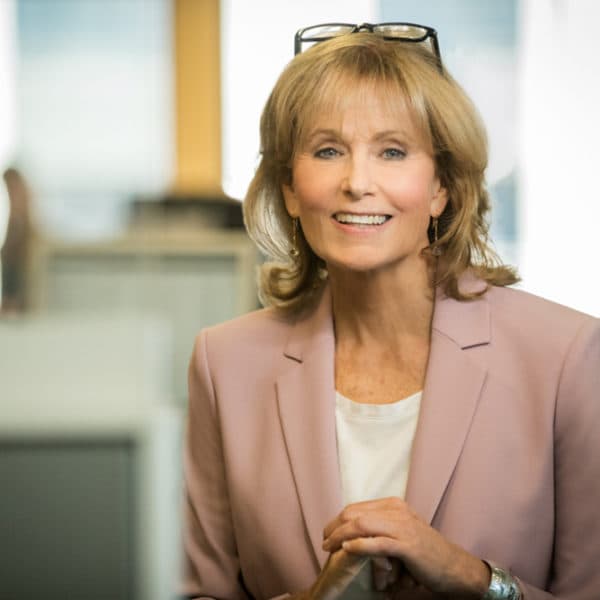 Robin Young Co-Host, Here & Now
Robin Young brings more than 25 years of broadcast experience to her role as host of Here & Now.