To Be Black And Gay In South Carolina Ahead Of The 2020 State Primary
Resume
Presidential candidate Pete Buttigieg may struggle to win over black voters in South Carolina because of his sexuality, according to AP and other major media outlets.
Several polls show around 4% of black Democratic voters in the state support Buttigieg. But a new poll by Winthrop University found 79% of black voters say their voting decision isn't impacted by whether a candidate is openly gay.
Gerald McNair says he disagrees with the notion that black people don't support Buttigieg because of his gay identity. He says the media's constant circulation of information perpetuates stereotypes and makes it difficult for gay people in black communities to change the narrative.
"It's so hard to catch up on how African Americans feel about … gay people because you are constantly fighting against the media who is perpetuating it out there," he says.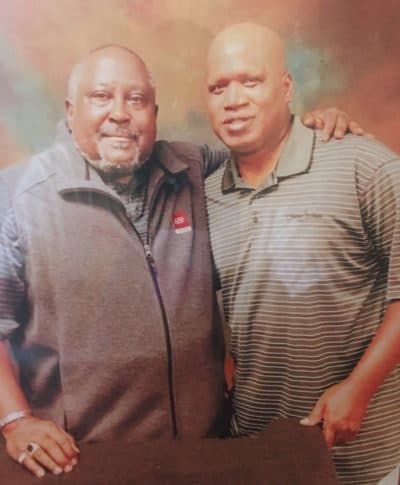 But McNair's partner, advocate and activist for AIDS Healthcare Foundation David Alexander, doesn't agree. Alexander believes a lingering stigma in the South and the Bible Belt around LGBTQ issues that can't be overlooked.
In the black community, the stigma isn't just around the individuals' sexuality — but HIV, he says.
"We don't talk about HIV in our community and we suffer a great deal within our community where people are living with HIV," Alexander says. "And the black church haven't been able to come to grips to deal with their own children in their own community to address that issue."
Alexander isn't concerned with Buttigieg's sexuality, but rather whether Buttigieg will break stereotypes and help the HIV epidemic in his community — the same way feels about any candidate.
"There are personal issues that I have myself with Pete Buttigieg. But it has nothing to do with his sexuality. I want to know what he can do for me. I'm not trying to figure out that other stuff in his life. I'm trying to figure him out as a politician," he says. "My concern, like any other politician: Why are you here? Why do you want my vote?"
---
Cristina Kim produced and edited this interview for broadcast with Francesca Paris and Todd Mundt. Allison Hagan adapted it for the web.
This segment aired on February 28, 2020.