Earth Snags A 'Mini-Moon' As Asteroid Is Ensnared In Orbit
Play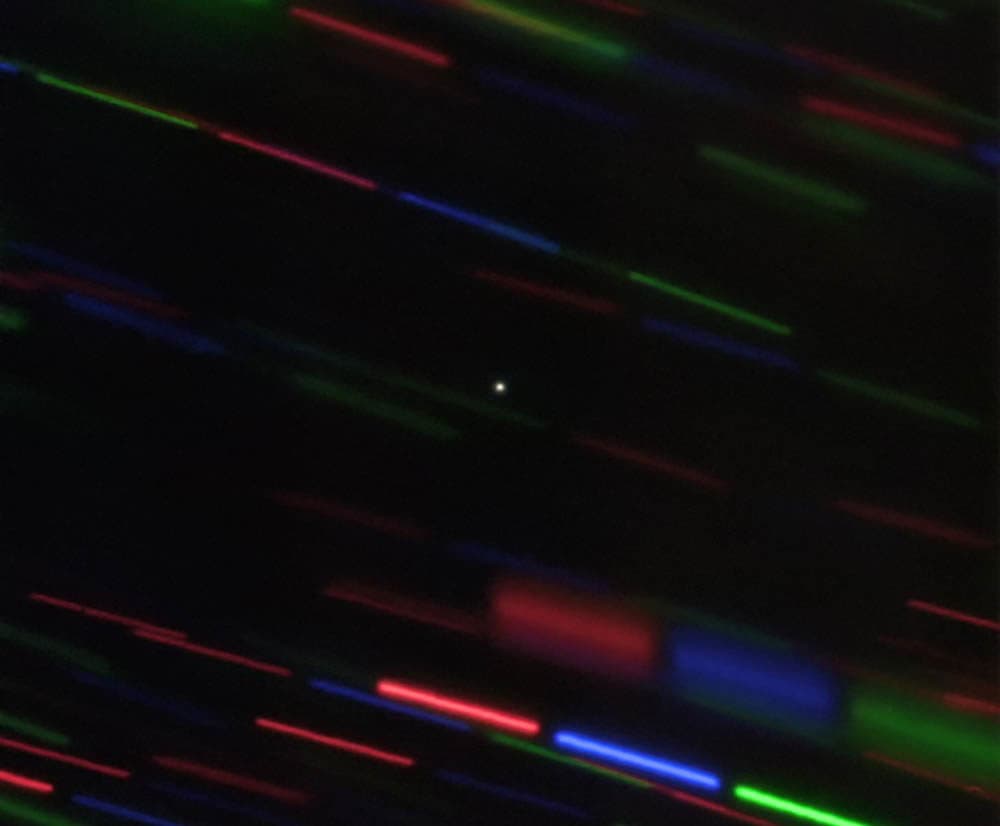 This article is more than 2 years old.
Earth has a new mini-moon — but its days in orbit are numbered.
The "near-Earth asteroid" or "temporary captured object" has been orbiting our planet since 2017. The natural asteroid is thought to be about 12 feet across, or roughly the size of a car.
Astronomers in Arizona first observed the small object earlier this month, giving it the provisional name 2020 CD3.
Eric Christensen, director of the Catalina Sky Survey, a NASA-funded near-Earth asteroid search team based at The University of Arizona's Lunar and Planetary Laboratory, says astronomers believe the mini-moon has been orbiting Earth for a few years.
It won't be around for much longer though, he says, as the mini-moon is leaving Earth's orbit and "returning to the sun-centered orbit from which it came."
Using telescopes, he and his team are tasked with finding large objects in space that may pose a hazard to Earth or humans. He says the telescopes they use are so powerful, they can capture tinier objects such as the mini-moon.
The mini-moon may be small, but it could potentially become mighty: Christensen says the object has a "fairly elevated risk" — a 3% chance over the next 100 years — of coming into contact with the Earth.
Is mini-moon a rare phenomenon? Not quite, Christensen says.
"We believe that there's a population of temporarily captured objects that are always coming and going," he says. "Most of the predicted temporarily captured objects are a meter or smaller."
Because mini-moon was a bit larger than ordinary temporarily captured objects, astronomers were partly able to detect mini-moon over other ordinary temporarily captured objects because of its size.
Since the mini-moon began in a heliocentric orbit around the sun, as it approached it, its orbit slowed. Influenced by the gravity of the Earth, sun and moon, the mini-moon had been "making a fairly chaotic orbit around the Earth for a couple of years now."
That disorderly orbit causes instability on longer timelines, he says, which is why this mini-moon won't be sticking around for long.
---
Chris Bentley produced and edited this interview for broadcast with Kathleen McKenna. Serena McMahon adapted it for the web.
This segment aired on February 28, 2020.