With Few Ventilators And Scarce Information, Honduran Doctors Prepare For COVID-19
Play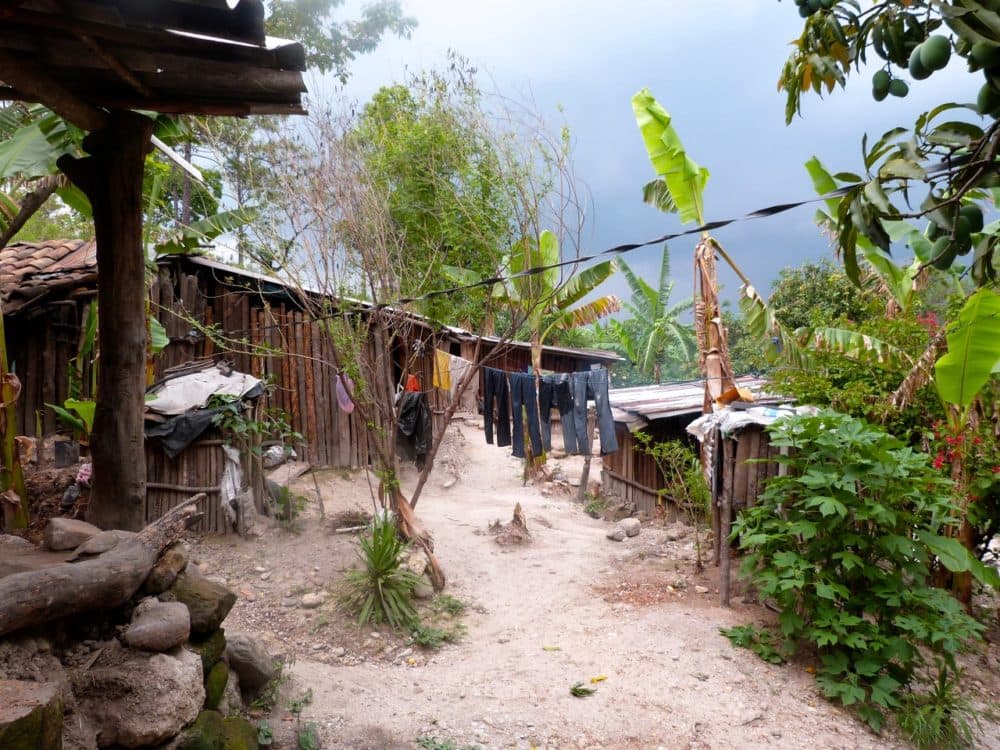 This article is more than 2 years old.
The COVID-19 crisis is throwing the American medical system into crisis. But in Honduras, one of the world's most impoverished countries, health care is difficult even without added stresses.
There are 36 official coronavirus cases in the country, which is now in lockdown, but doctors say there are many more that haven't been accounted for.
"We don't have any data on suspected cases [and] on how many tests are available," Honduran physician Victor Flores says. "We have very little information on what the public health system is actually looking at right now."
Flores works at various clinics around the country, traveling to more rural and underserved areas. The lockdown has prevented him from seeing patients like usual.

He says he's talked to fellow doctors who have been seeing patients come in with high fevers and coughs, but the lack of tests in the country means patients with coronavirus symptoms are being sent home and told to isolate.
"We're facing a situation where we don't have the capacity to attend to a wave of COVID-19," he says.
The government claims they bought 140 respirators, he says, but when the machines arrived, doctors realized they were BiPAP machines, not respirators. These biped systems would actually "spread more of the virus," he says. Currently, there are 12 government-owned respirators for the whole country.
The public health system in Honduras, which has "limited capacity" to handle the coronavirus, is already compromised. They are still reeling from fighting more than 100,000 cases of dengue, a mosquito-borne tropical disease that caused an epidemic in 2019. Flores says there are still about 10,000 dengue cases throughout the country.
He says if coronavirus continues to spread, there won't be enough ICUs in the country to tend to patients due to the ongoing dengue crisis. For example, Tegucigalpa only has three hospitals.
A shortage of gowns, masks and medical materials will also put doctors in danger, he says.
Outside of the health care system, he says markets are overcrowded and there's a lack of food and water.
"We have no water in the capital," he says. People are forced to store water, he says, something that's contributing to the dengue epidemic because mosquito vectors live and breed in the water.

To tackle this pandemic, Honduran politicians need to put a doctor in charge and be more transparent with Hondurans, he says.
"The government basically is distancing from the Honduran College of Doctors," he says.
The government claims they are going to build 95 hospitals in response to the pandemic, but "Honduras hasn't built the hospital in the last 30 years," he says.
Flores is planning to go back into the field to treat patients. But without gowns, masks or gloves, his job becomes more dangerous than usual. He says he's taking measures into his own hands.
"We have to just prepare by taking our own precautions," he says, "buying our own masks, buying our own gowns, so that we can protect [overselves] and protect others."
---
Karyn Miller-Medzon produced and edited this interview for broadcast with Peter O'Dowd. Serena McMahon adapted it for the web. 
This segment aired on March 25, 2020.