WBUR celebrates Earth Week with special environmental news coverage, events and more
We're joining in on global Earth Week celebrations with announcements on special news coverage, programming and events from WBUR. We're committed to making environmental issues a larger part of peoples' conversation, helping listeners connect seemingly disparate issues such as climate change, public health, energy, ecology and infrastructure.
Here's a quick round-up of everything to look forward to over the next few weeks: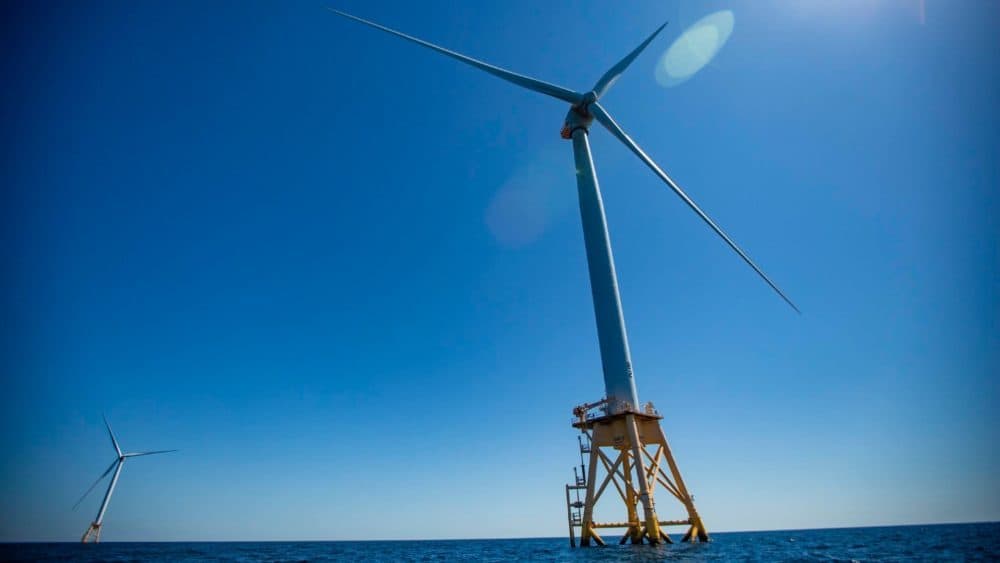 As part of Earth Week, join environmental reporter Miriam Wasser for a conversation about the promises and pitfalls of offshore wind in New England. Panelists include:
Dana Rebeiro, Massachusetts liaison, Vineyard Wind and Darien Johnson, policy lead, Black Economic Council of Massachusetts. This important discussion will take place at CitySpace, 890 Commonwealth Avenue, Boston and virtually.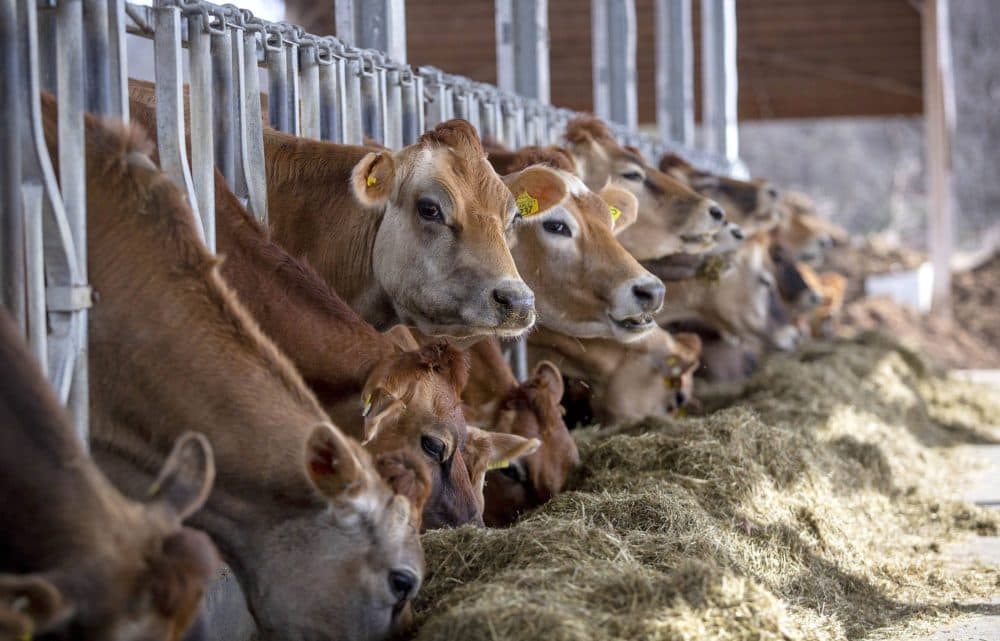 A team of New England scientists is looking into whether feeding seaweed to the country's roughly 90 million cattle could help cut their methane emissions. The early results are promising — but skeptics argue seaweed is not a silver bullet.
In 2019, we introduced our audiences to WBUR's inaugural environmental team dedicated to local news coverage. Over the last few years, the team has been a top contributor to WBUR's participation in Covering Climate Now and has reported on powerful multiplatform series such as "Powershift: The promise of offshore wind", "Boston Under Water" and many more. They're excited to reveal their first-ever newsletter project reported by senior correspondent Barbara Moran on Friday, Apr 22, 2022— Earth Day!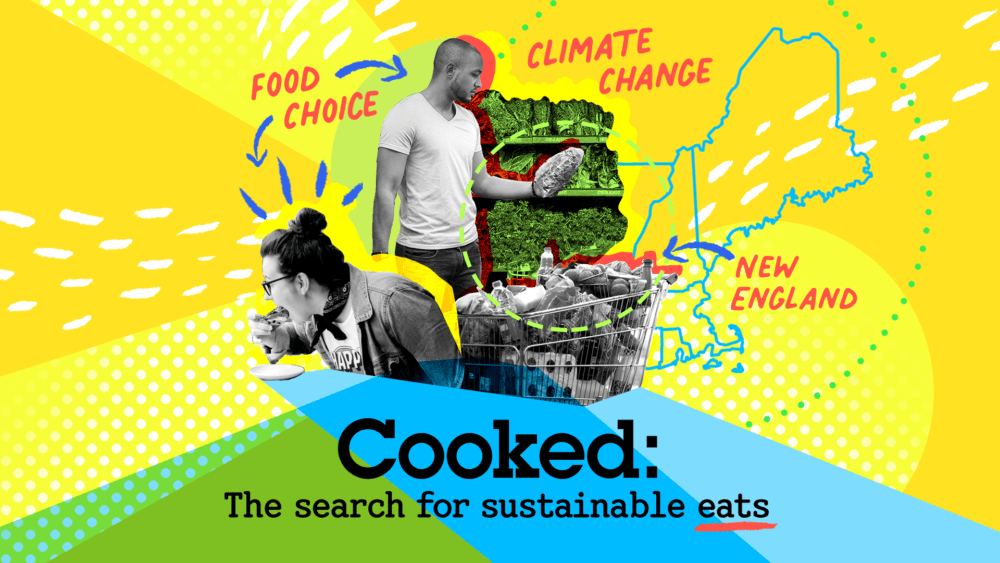 In just three weeks, "Cooked" will give you the know-how on what food choices actually make an impact in New England, and you'll be empowered to do something meaningful about climate change. Get analysis, advice, tips, recipes and more for making choices that work for your stomach, the planet and an equitable society.
If you're local to New England, care deeply about food, climate change and ways to make a difference in our own lives, then the Cooked newsletter course is meant for you. Sign up to be the first to hear!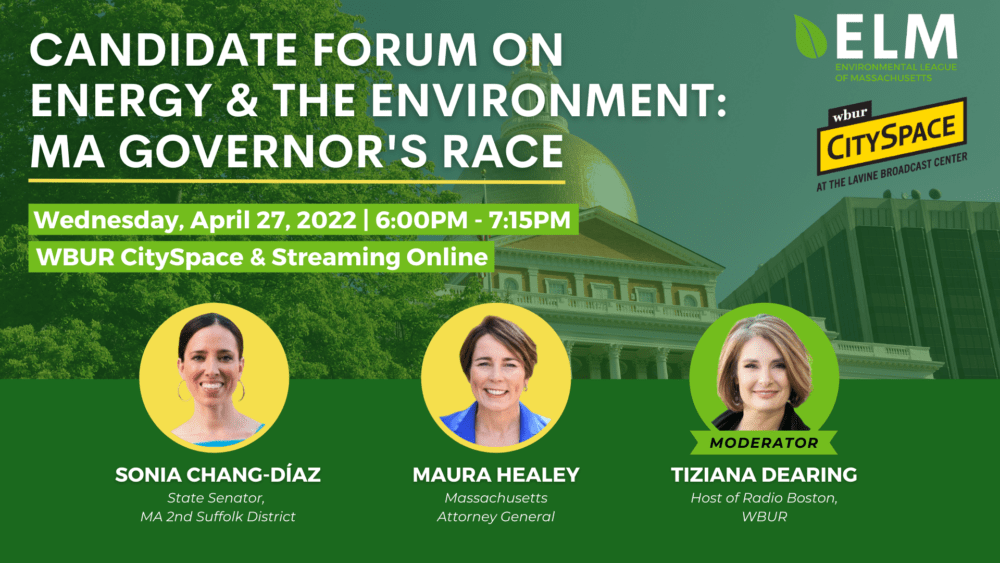 WBUR and the Environmental League of Massachusetts (ELM) are hosting a forum with the gubernatorial candidates of Massachusetts – State Senator Sonia Chang-Diaz and Attorney general Maura Healy – moderated by Radio Boston host Tiziana Dearing. The candidates will discuss the most pertinent energy and environmental issues affecting the commonwealth. This forum will take place at CitySpace, 890 Commonwealth Avenue, Boston and virtually.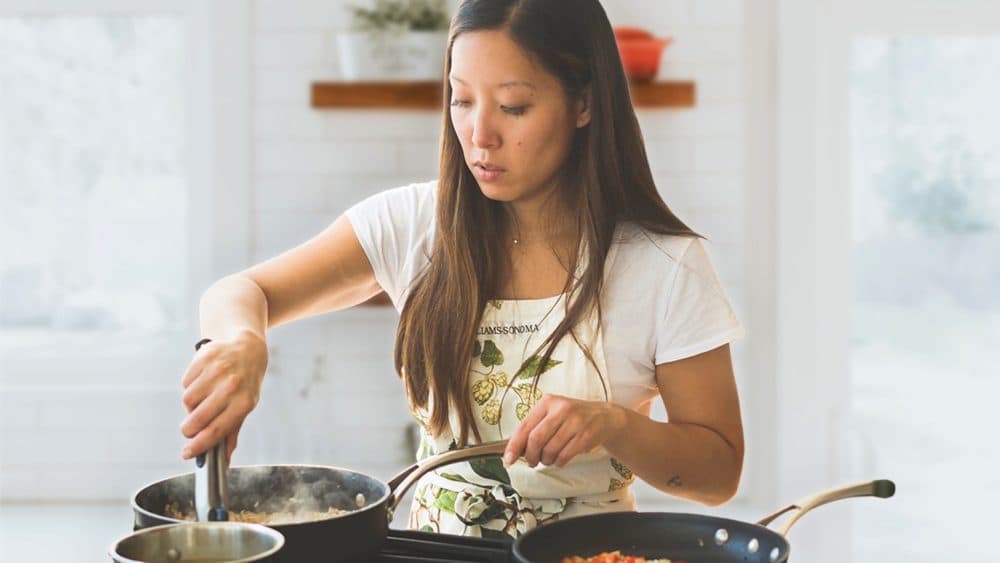 WBUR presents a conversation Joanne Lee Molinaro about her take on Korean food, her status as a vegan icon and her popular TikTok videos. The discussion will be moderated by Irene Li, co-founder of Mei Mei Restaurant Group and Prepshift. In-person attendees will enjoy a recipe sample from Molinaro's cookbook and copies of her cookbook, "The Korean Vegan Cookbook: Reflections and Recipes from Omma's Kitchen" will be available for purchase. Tickets are $5 - $25; the event will take place at CitySpace, 890 Commonwealth Avenue, Boston and virtually.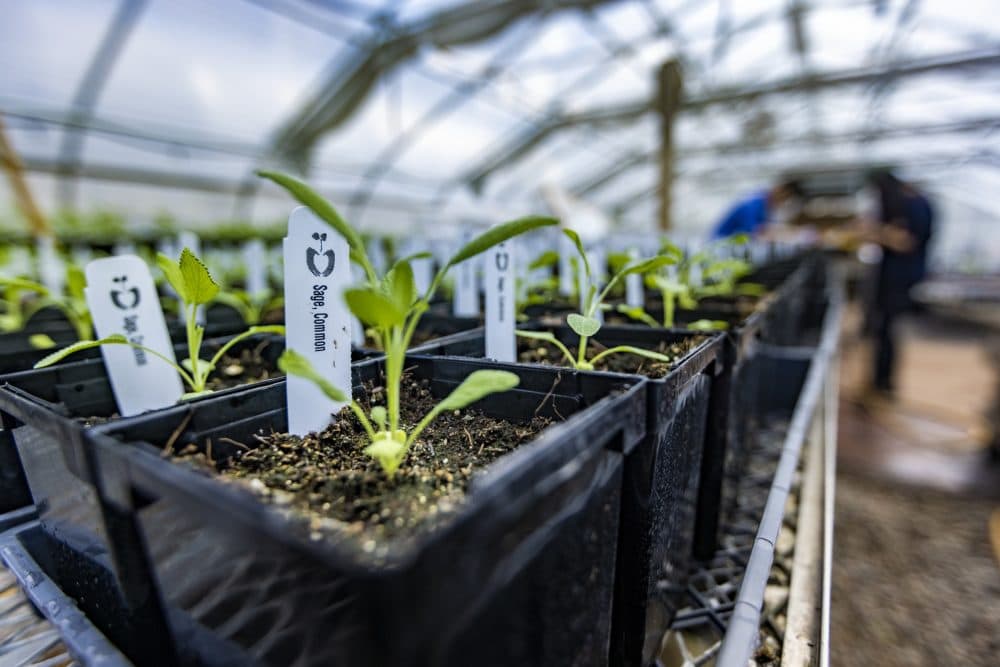 New England once grew local crops to meet demand. The global pandemic exposed the region's need for more self-sufficiency, resilience and equitable access to food.
Join WBUR environmental correspondent Barbara Moran for a conversation exploring the importance of local food, understanding where your dinner comes from and practical skills you can take to your own kitchen. And explore a specially curated farmer's market in the WBUR CitySpace lobby. This event is co-produced by Fix, Grist's solutions lab. Tickets are $5 - $25; the event will take place at CitySpace, 890 Commonwealth Avenue, Boston and virtually.