Baker Says Work Continues To Improve DCF Protocols
This article is more than 5 years old.
Gov. Charlie Baker says his administration is moving forward to revamp key policies and procedures at the Department of Children and Families in the wake of the death of another child who was at one point involved with the agency.
The body of 2-year-old Bella Bond was found in June in a garbage bag at a beach on Deer Island in Winthrop, though she was not identified until last week. Now the girl's mother, Rachelle Bond, and her mother's boyfriend, Michael McKenna, are facing charges in connection with the toddler's death.
DCF had interactions with the girl's family in 2012, but she was not under supervision at the time of her death.
"I want DCF to understand all the way to the ground, every single employee of the agency, what it is we're trying to accomplish."

Gov. Charlie Baker
"We've been reworking the intake policy since we got here," Baker said outside his State House office Tuesday afternoon. "The intake policy hasn't been updated for 10 years and the intake policy is at the root of a whole series of cases that have recently come to light."
The Bond case, coupled with the recent deaths of other children under DCF supervision, has prompted state officials to call for massive changes within the department. House Speaker Robert DeLeo on Tuesday suggested the DCF be elevated to cabinet-level, to reduce the level of bureaucracy between the governor and the agency.
"Any time you're talking to a secretariat, which is getting the information to the governor, usually it will get a whole lot more attention than it would if it has to go through various levels," DeLeo said. "I'm at the point, quite frankly, where we've got to do something and status quo is unacceptable."
Deleo says he is considering adding a provision to a supplemental budget that would require the administration to report to the Legislature "every major change they have made to their policy since the last time that we had this discussion."
Baker says he is open to input from the speaker and other members of the Legislature, and will move aggressively in addressing concerns.
"I want DCF to understand all the way to the ground, every single employee of the agency, what it is we're trying to accomplish, how it is we're trying to accomplish it, how we as an administration plan to support that, and then how we're going to measure how we're doing in following through on it," Baker said.
The governor seemed to get emotional when discussing the high-profile deaths of Bond and other children who were under DCF supervision.
"These cases, these kids, as a parent, break my heart," Baker said haltingly. "I don't want this to be the sort of thing where everyone runs around at 30,000 feet and proposes this and proposes that, and the whole thing turns into 40, 50, 60, 80 recommendations that get lost in the operation of an agency that has thousands of employees and tens of thousands of people that it's supposed to be working with and supporting."
The governor said he will have more to say about the administration's short-, medium- and long-term plans for DCF soon.
With additional reporting by State House News Service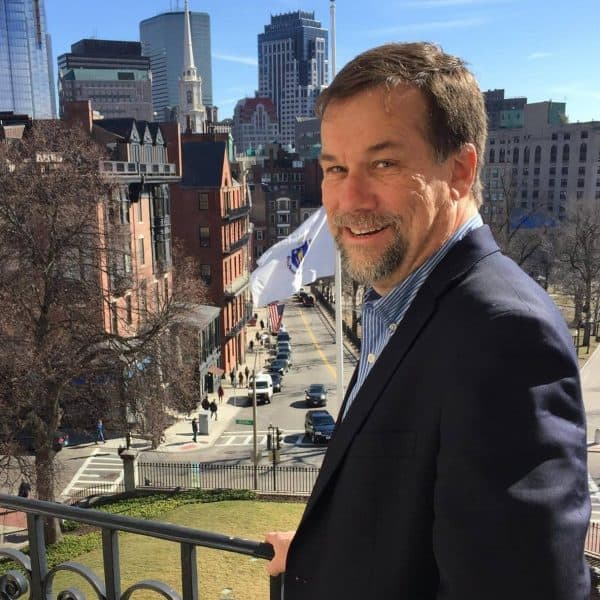 Steve Brown Senior Reporter/Anchor
Steve Brown is a veteran broadcast journalist who serves as WBUR's senior State House reporter.