It's Been A Year Since Boston's Record-Setting Winter Began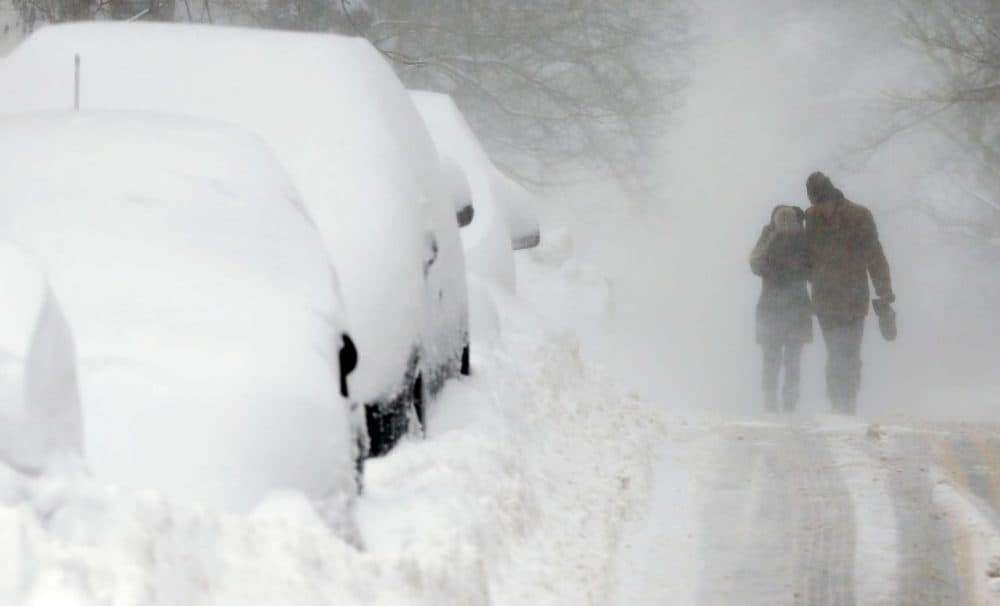 This article is more than 6 years old.
It's been exactly one year since the "Blizzard of 2015" hit Boston, kicking off the winter of our discontent.
And if we're really being honest, after weeks of record-breaking snowfall, frigid temps and a system-wide shutdown of the MBTA, Bostonians felt more than dissatisfaction last winter. That season's first snowstorm hit Jan. 26-27 and was the sixth biggest on record. It was really the beginning of the end of our collective sanity. And by the end, the tally of our misery was about $154 million for winter operations across the state.
Remember this?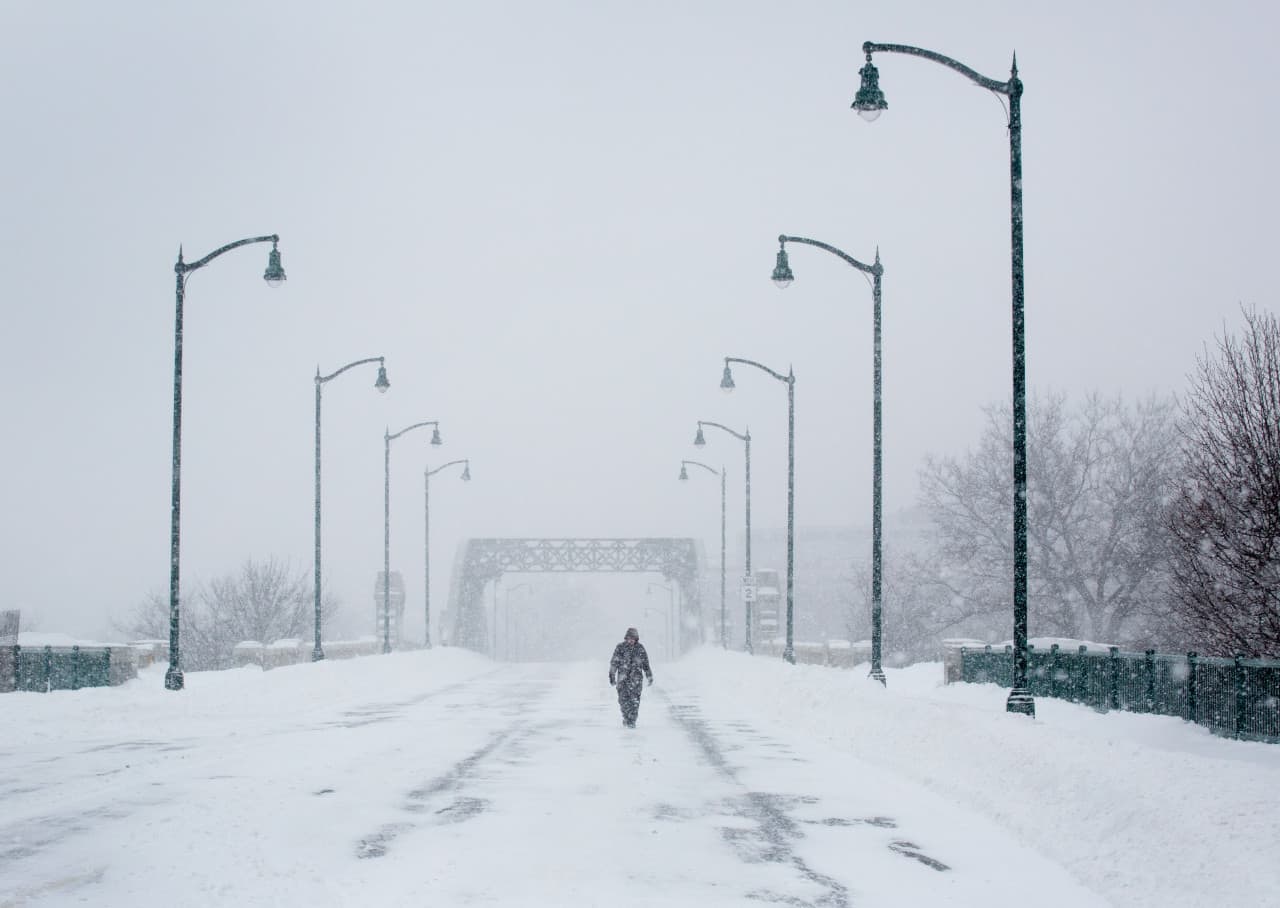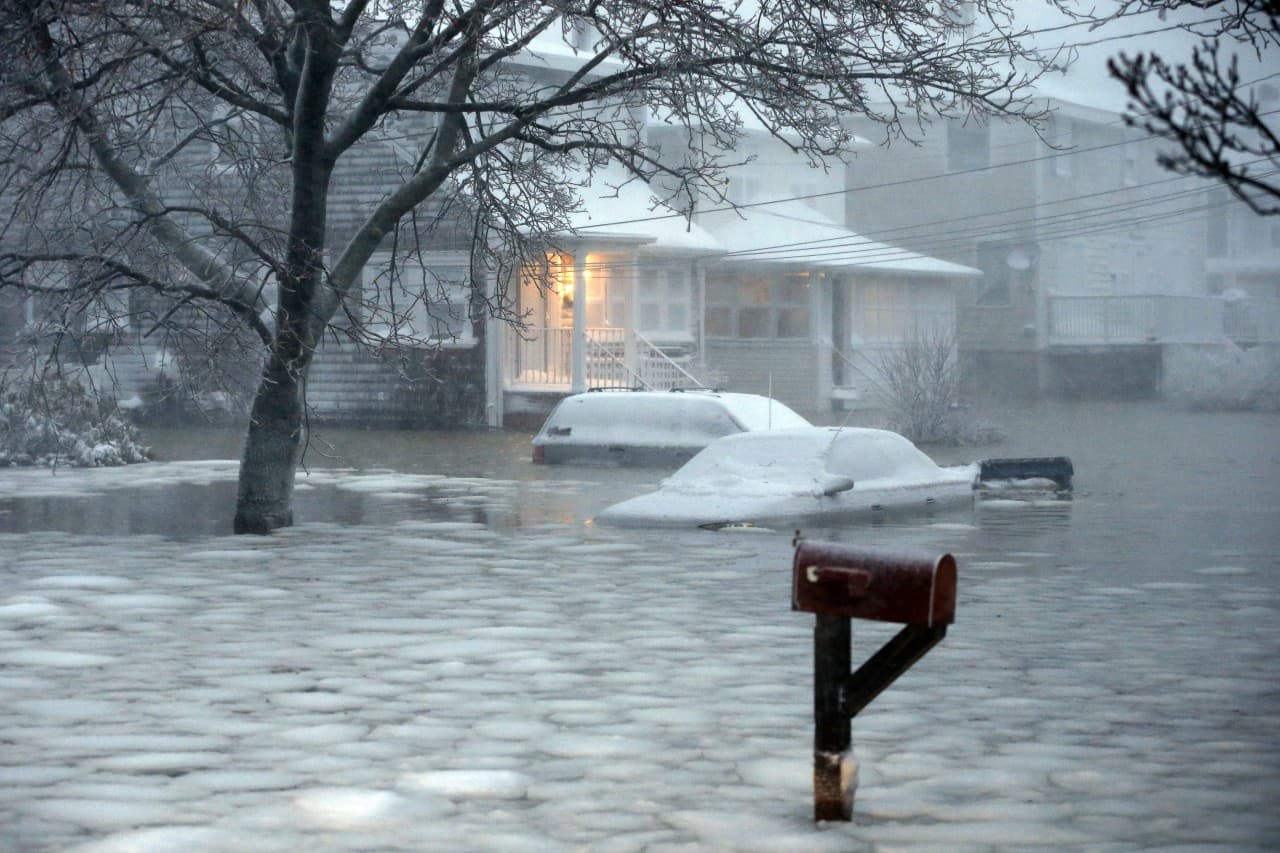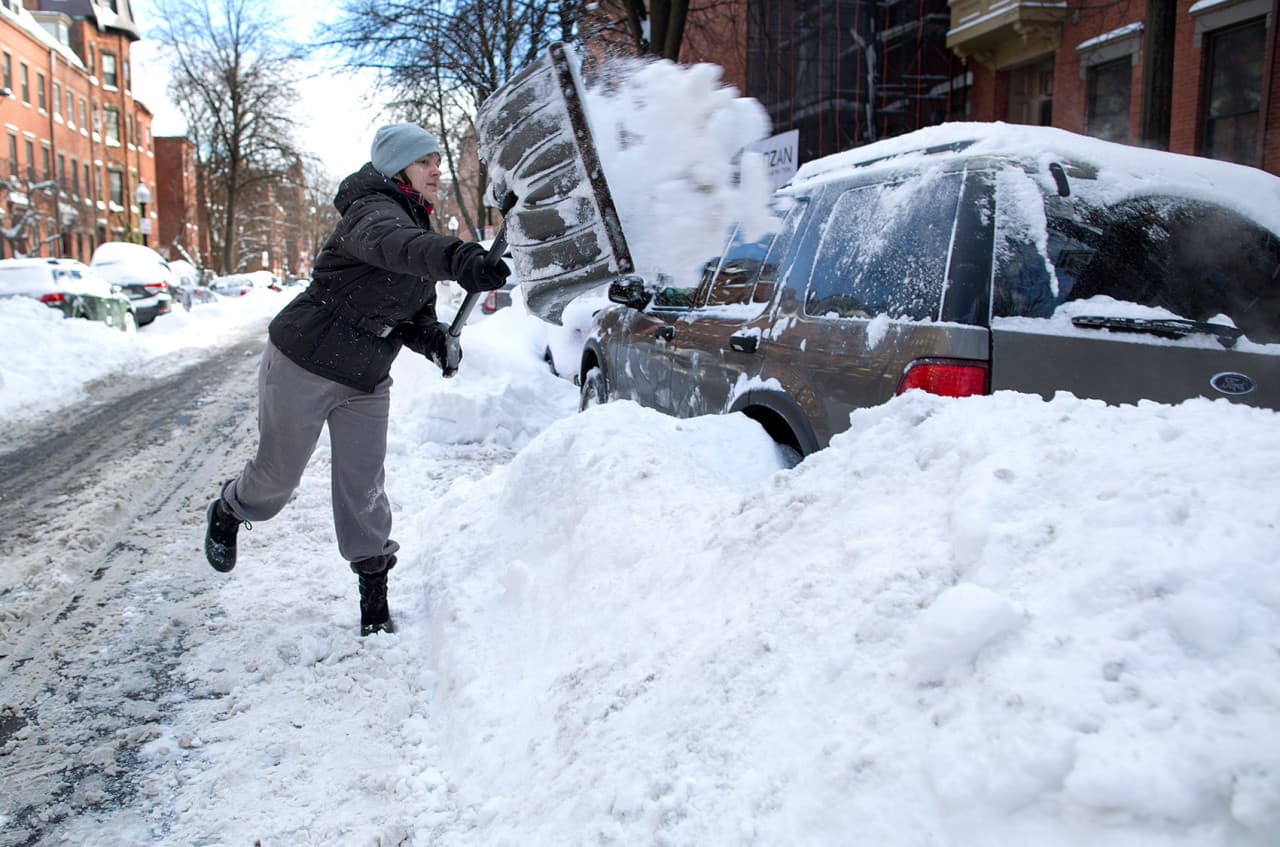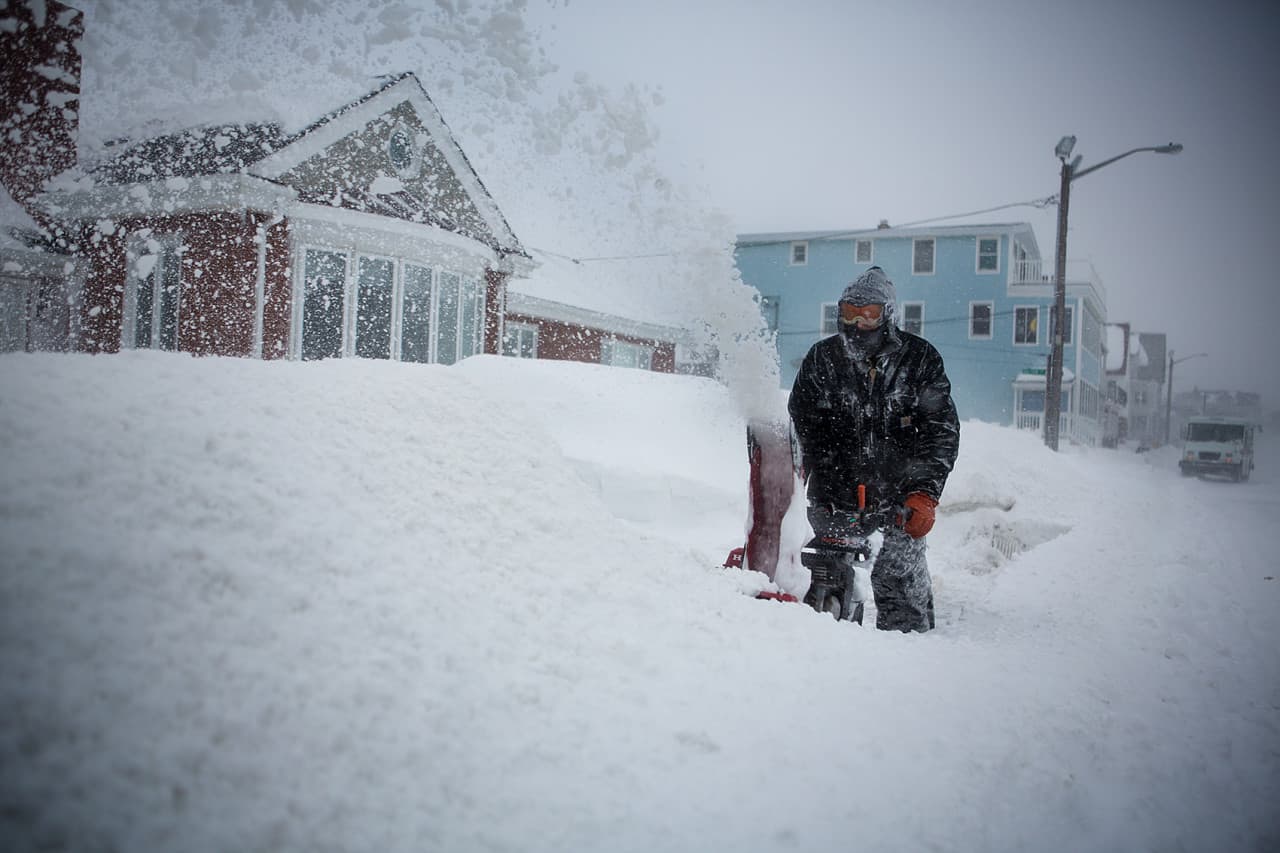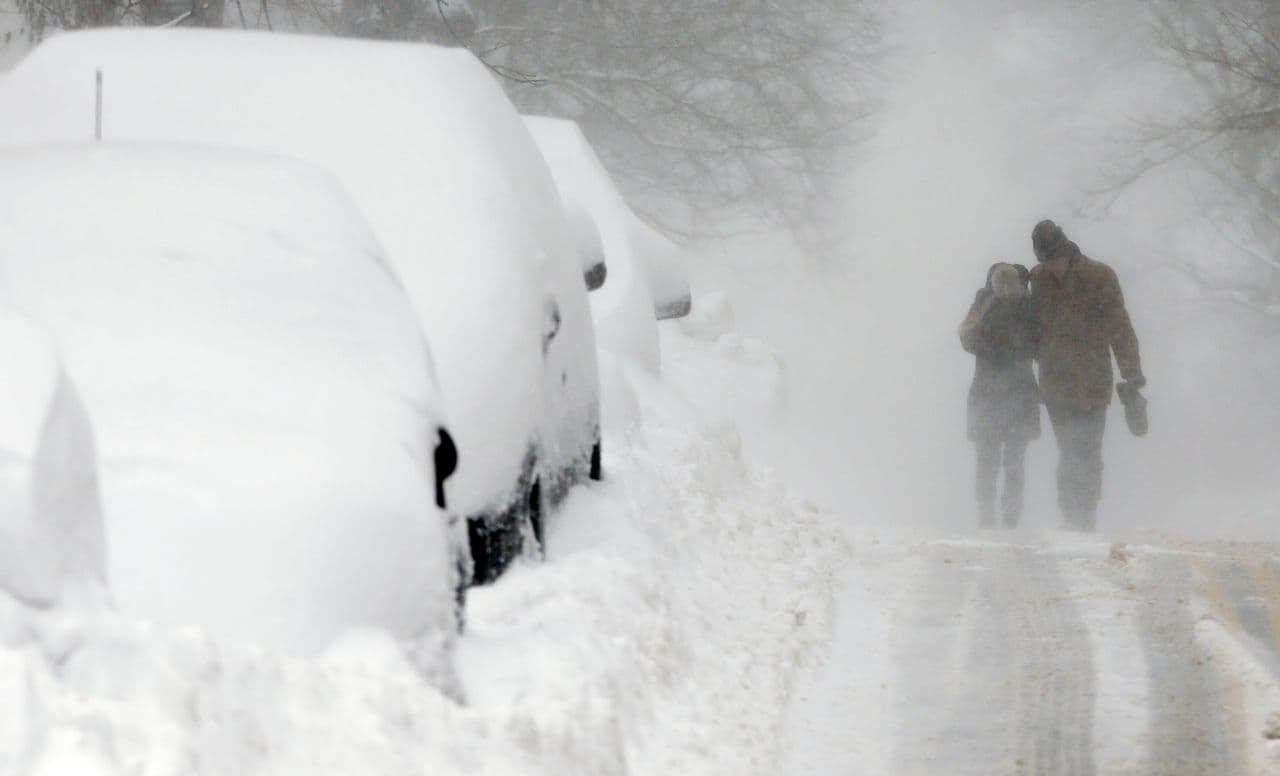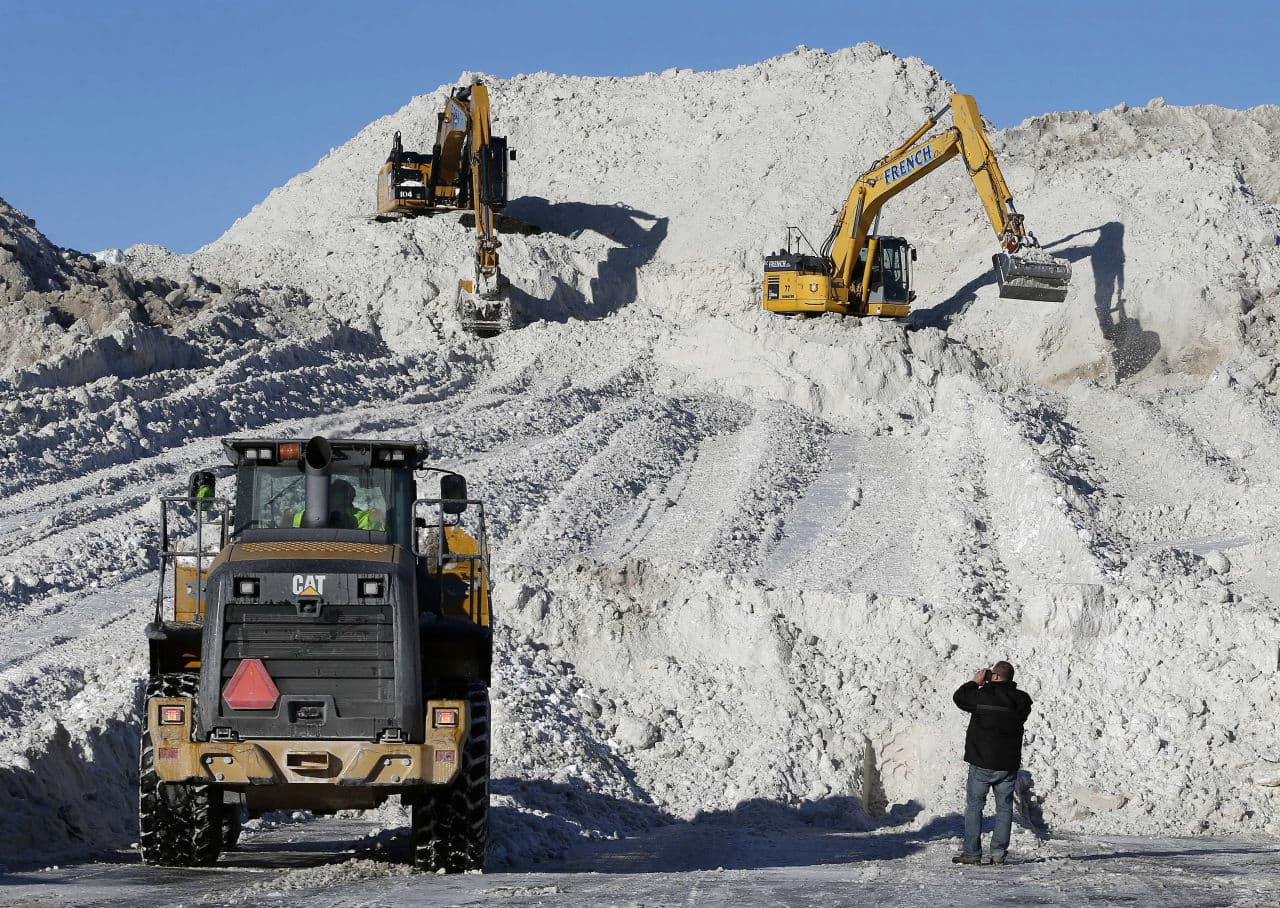 So, here we are, one year later. Are we better prepared? Can we expect more of what we experienced last year?
Since last winter, officials have rolled out new snow removal equipment and plans to handle a brutal winter.
Much of the winter preparations has focused on the MBTA. Namely, trying to make it more reliable for riders when the weather gets bad. Officials have said the T is better prepared now, after spending $85 million on new third rails, rail heaters and snow removal equipment.
Still, there is a long way to go in fixing the ailing transit system. That's something the MBTA's fiscal and management control board, created last year in response to the terrible winter service, is tackling as the T faces an estimated $7.3 billion state-of-good-repair backlog.
The city of Boston also bolstered its winter snow removal plans with the purchase of two large-scale truck-mounted snow blowers.
So far this year, the Boston area hasn't been walloped by snow like other parts of the East Coast were just this past weekend. But let's not forget last winter started out pretty mild too. Then the end of January happened.
But WBUR meteorologist David Epstein says last year's winter was an "anomaly."
"We're not going to see a repeat of last year," Epstein said. "It's just not going to happen."
The weather patterns are different this year, according to Epstein. That doesn't mean there won't be snowstorms, but this winter will be less snowy and less frigid than last winter, he said. We can also expect to see more periods of thaw — which means no more massive snow piles.
"I wouldn't be surprised if we end up significantly below average for snowfall this year," Epstein said. "We've had so many years that have been above average snowfall over the past 10 years, we're almost due for a below average year."
After last winter, we'll take that.