BPS Releases Results Of Investigation Into Racism At Boston Latin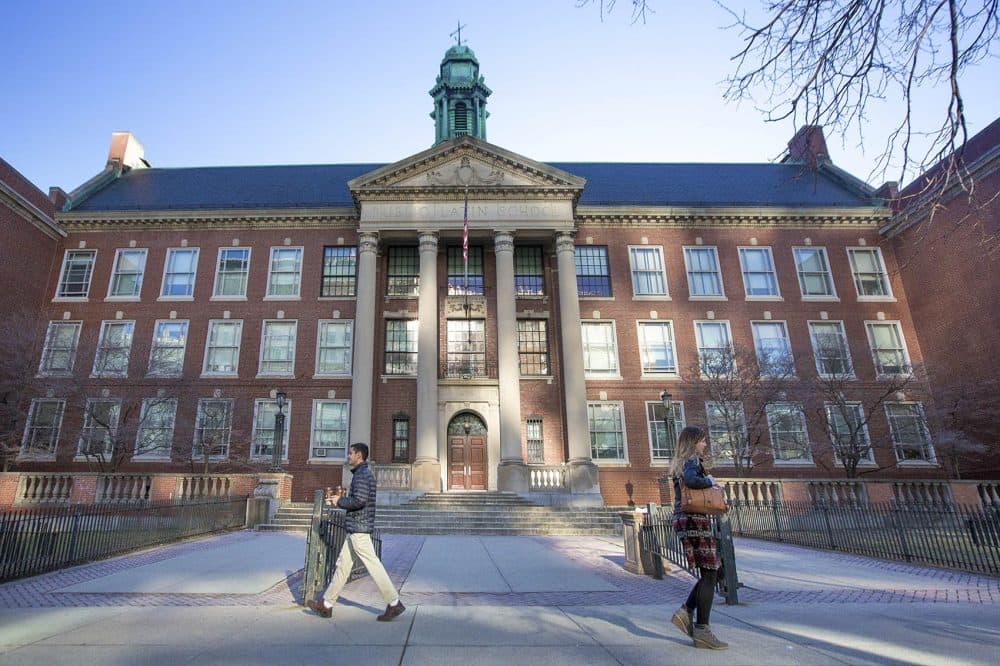 This article is more than 5 years old.
Boston Public Schools on Wednesday released the results of an investigation into the racial climate at Boston Latin, following months of tension and tumult at the elite exam school.
Of the 115 "reported bias-based incidents" in its investigation, the BPS Office of Equity found 17 cases where an administrator, teacher or student did not follow district policy "by failing to appropriately investigate, document, and/or take steps to prevent recurrences of bias-based conduct."
These cases were reported to BLS administration or the Office of Equity between Jan. 18 and June 24 of this year, but some reference incidents that occurred years before.
BPS found six cases in which administrators violated BPS nondiscrimination policies, four in which teachers did, and seven in which students did. In seven additional cases, investigators concluded "teachers involved had demonstrated cultural insensitivity that did not rise to the level of a policy violation."
The office issued recommendations to BLS including disciplinary action and mandatory training. It also recommended implementing district-wide guidelines for classroom discussions about race, according to the statement.
"We have a moral obligation to ensure that all of our schools are safe and inviting places for each and every student. The racial, cultural and linguistic identity of every student must be honored," Superintendent Tommy Chang said in a statement.
In response to the report, Boston Mayor Marty Walsh says he is confident in the new leadership team at Boston Latin.
"Any incident of racial bias in our schools is unacceptable, and that's why we have implemented a reporting system that will ensure that every student's voice is heard," he said in a statement.
This is the second BPS investigation into Boston Latin this year. In February, the office released the results of an investigation of seven incidents reported between November 2014 and January 2016. BPS says that investigation was in response to student complaints of systemic racism at the school.
BLS headmaster Lynne Mooney Teta announced her resignation earlier this summer. In March, the U.S. Attorney Carmen Ortiz announced she would investigate civil rights complaints at the school.