More People Are Seeking Medical Marijuana Cards Amid Coronavirus Outbreak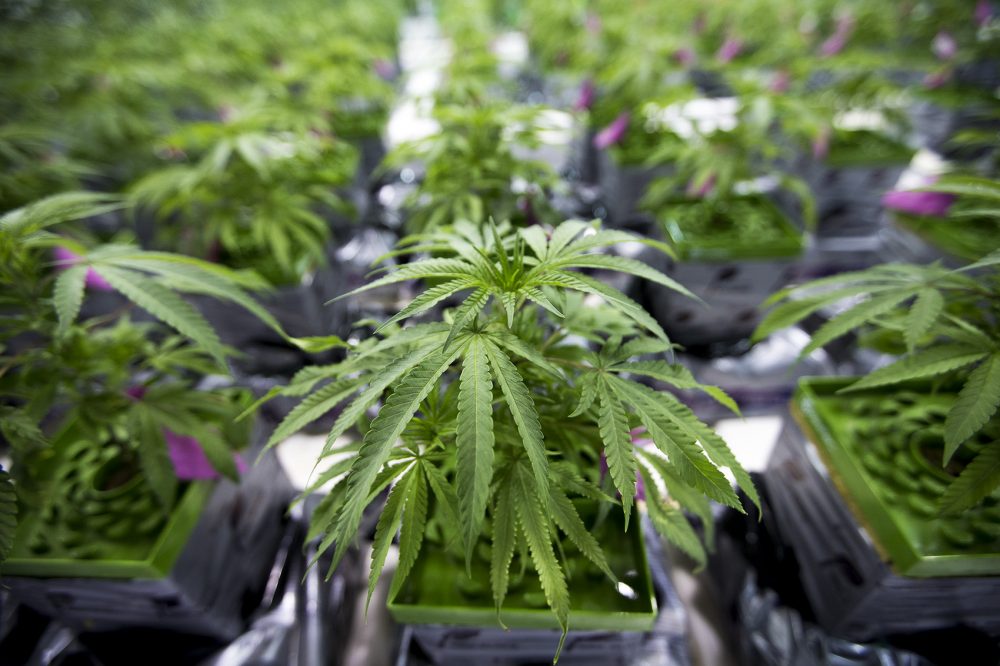 This article is more than 2 years old.
The number of people seeking medical marijuana cards has surged in Massachusetts amid the coronavirus outbreak.
There were 1,300 new medical marijuana patients registered between March 23 and April 1 — compared to just 500 in the 10 days prior to that — the Cannabis Control Commission (CCC) said Friday.
"So, I think it just goes to show that there are significant interests," CCC executive director Shawn Collins said during a virtual commission meeting. "That said, we've processed all of those registrations as well."
The rise in medical marijuana patients comes as recreational pot shops have been forced to shut down — as part of a state order that required all non-essential businesses to close during the pandemic.
Medical marijuana establishments, on the other hand, have been deemed essential businesses and remain open.
Those seeking a medical marijuana card can apply online, but must first get a recommendation from a state-certified physician.
The commission recently revised some of its rules temporarily to allow medical providers to certify new patients using telehealth. So, appointments can now be conducted over the phone — as part of the commission's efforts to support social distancing during the public health crisis.
To get a medical marijuana card, you must have a qualifying medical condition under the law — such as HIV, Parkinson's disease or any other debilitating condition as determined by a physician.
Some pot shop owners say they have customers who use adult-use marijuana to treat severe anxiety or post-traumatic stress disorder. Some have hoped Gov. Charlie Baker would reconsider classifying recreational marijuana shops as non-essential. But Baker dampened those hopes Tuesday when he said classifying recreational pot shops as "essential" would create problems for the state.
"If we make recreational marijuana available, we are going to have to deal with the fact that people are going to come here from all over the place, across the northeast and create issues for us with respect to the fundamental issue we are trying to solve for here — which is to stop the spread," Baker said at a press conference Tuesday. "And for that reason and that reason alone, I think this is just a non-starter with us."
Other states have deemed recreational marijuana businesses as essential during the coronavirus pandemic — and have seen marijuana sales boom.
Like other businesses, the forced closures have been tough for Masschusetts' burgeoning recreational marijuana industry. Boston's first pot shop, Pure Oasis, had to close down just two weeks after opening. The long-awaited minority-owned store was also the state's first economic empowerment business to open — a major milestone for the CCC, which is required to ensure the new industry is diverse.
At Friday's CCC meeting, regulators discussed various ways to address some of the challenges businesses are facing now during the closures. One measure the CCC is exploring is how to use some parts of the adult-use cannabis industry — such as manufacturing — to support the medical marijuana industry amid the increase in demand.
"We do have to be mindful of [the] supply chain," Collins said. "And so looking at manufacturing, cultivation and allowing for some wholesale operations there could be a consideration — which really would leave the retail aspect of the essential services as the remaining elements of the shutdown."