MIT Researchers Developing App To Notify People If They've Been Near Someone With COVID-19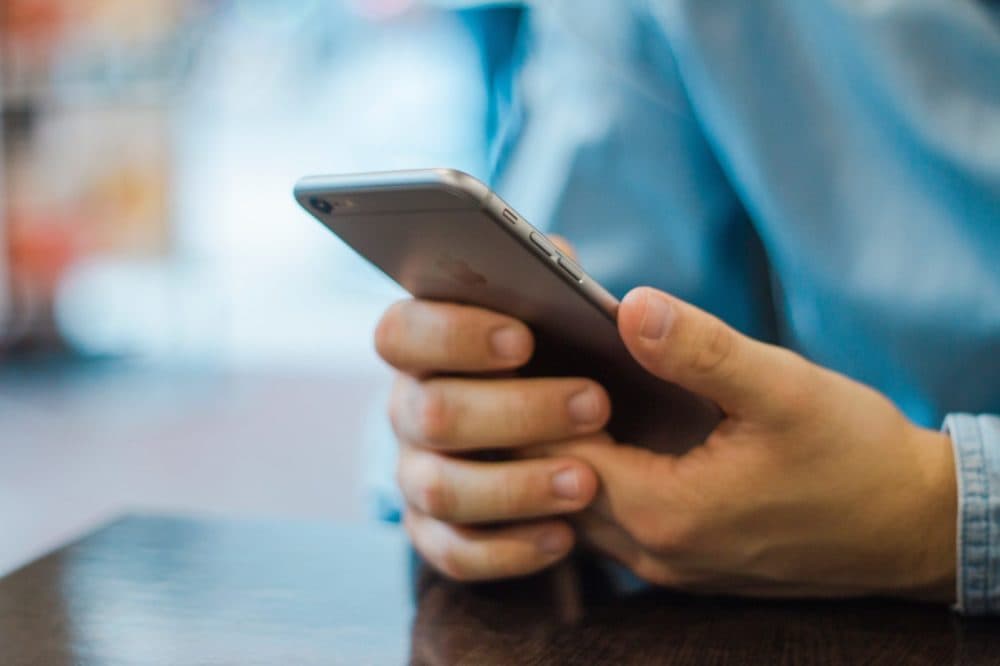 This article is more than 2 years old.
Imagine if your smartphone could alert you if you've recently been near someone infected with COVID-19. A team of MIT researchers is working to develop such a system.
The idea is to automate contact tracing, which is used by public health officials to determine the source of an infection and how it's spreading.
Here's how contact tracing works now: If you test positive for COVID-19, you are asked who you've been in close contact with in the past 14 days. Then public health officials contact those individuals to see if they need to be tested, isolated or quarantined. This process is done manually with phone calls.
MIT researchers want to use phones in a different way to do contact tracing. They say it could potentially reach people manual tracing efforts miss — like a person standing in line at the grocery store who an infected person may not know.
The researchers are developing an app that would keep track of Bluetooth signals which are emitted by people's smartphones. A person who is infected can indicate that they've tested positive in the app. (They'd use some sort of code with their test to make sure the results are verified.) And the program will alert anyone else using the app if they've come in close contact with the infected person — within 6 feet — by matching up the signals from their phones. The contacts would also receive information about what to do next and how to contact public health officials.
Researchers say all of the information in the program would be anonymous.
"The notifications that are delivered through this system have no personal information in them, no health status about any individual — they tell the potential contact that you've crossed paths with an individual who is infected. They don't tell you who it is or anything like that," said Daniel Weitzner, a principal research scientist at MIT's Computer Science and Artificial Intelligence Laboratory.
Weitzner and other MIT researchers are collaborating with experts from Massachusetts General Hospital and other institutions on this project.
Researchers say the goal of the app is to supplement manual contact tracing efforts — not replace it.
"This is one very potentially transformative tool," said Dr. Louise Ivers, the executive director of Mass. General Hospital's center for global health. "But it has to be part of a system in which there's testing and follow up for people who don't have phones — and somebody who's looking overall at the epidemiology of the disease, the emergence of the disease, where clusters are happening and having other kinds of responses as well."
Manual contact tracing is underway now in Massachusetts. Those efforts got a boost last week when Gov. Charlie Baker announced the state will work with Partners In Health, in an effort to try to reach everyone at risk of contracting the coronavirus.
Ivers, who collaborated with the MIT researchers, said a digital solution could enhance the state's efforts — especially with the thousands of cases and thousands more contacts the state will need to find manually.
It's unclear when such an app would be available. Weitzner said researchers are working on a prototype and hope to be able to pilot the program, but full implementation will likely require buy-in from public health officials.
"This is not just a technical tool. It's not just an app. It's got to be part of a public health strategy," Weitzner said. "And we're developing this as a tool that we hope can be useful to that process."