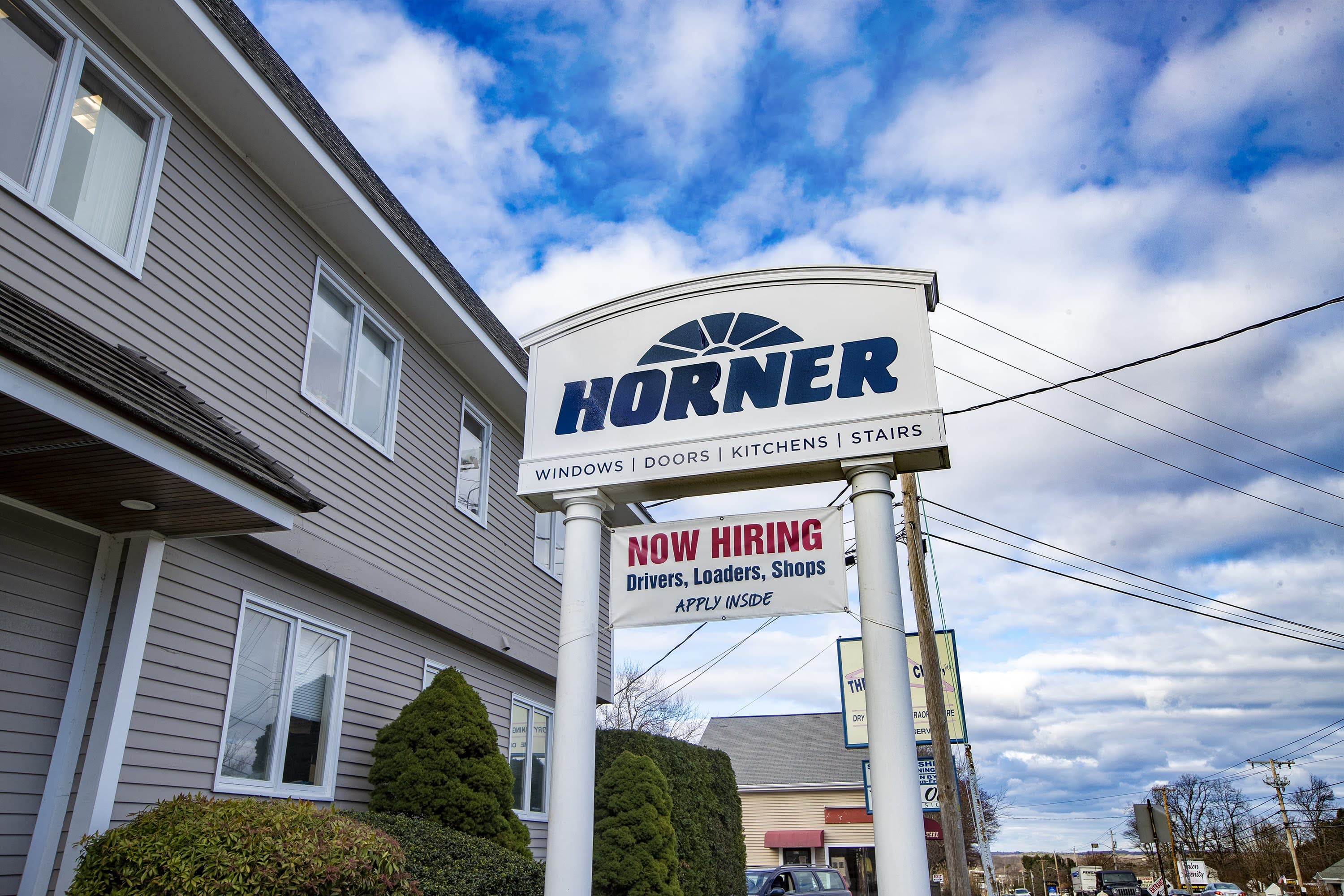 Hundreds Of Businesses In Mass. Violated COVID-19 Rules, Putting Workers At Risk
This article is more than 1 year old.
At first, two employees at Horner Millwork tested positive for COVID-19.
That was in April, as businesses first grappled with working amid the pandemic. The Somerset distributor and custom maker of windows, doors and stairs did not enforce mask-wearing until the fall, its president, Peter Humphrey, said.
By November, 30 employees had tested positive. Yet the company was slow to cooperate with state officials in charge of tracing the virus's spread.
"We originally, I'll say, resisted some because we were feeling we were doing a good job" monitoring employees, Humphrey acknowledged. But, faced with verbal and written warnings from the state's Department of Labor Standards (DLS), as well as thousands of dollars in potential fines, the company finally agreed to work with health officials.
"They convinced us that they need to do the contact tracing," Humphrey said, "for people that maybe are not in our workforce — somebody's wife or child or friend."
It's a story playing out at businesses across the state. Horner is one of more than 1,000 companies and gathering places that had complaints filed against them for alleged pandemic safety violations from mid-May through Dec. 1, according to public records analyzed by WBUR.
The complaints ranged from the relatively routine — bars opening before they were allowed to under state rules and offices failing to require staff to wear masks — to far more serious allegations, according to data from the DLS and the Massachusetts attorney general's office.
In the most egregious cases, employees reported having to work despite believing they had COVID symptoms. Some employers allegedly failed to alert people that their coworkers had tested positive, while others failed to promptly respond to inquiries by local health officials.
Retailers and restaurants topped the list of industries facing complaints, WBUR found. The restaurant chain 110 Grill received 20 complaints — more than any other company — across a dozen of its Massachusetts locations, according to data from the AG's office.
Some of the complaints alleged that employees of 110 Grill were required to work despite having COVID symptoms, or weren't notified when a colleague tested positive. A number focused on the company's actions when an employee showed up at work feeling sick in Saugus and later tested positive for the virus.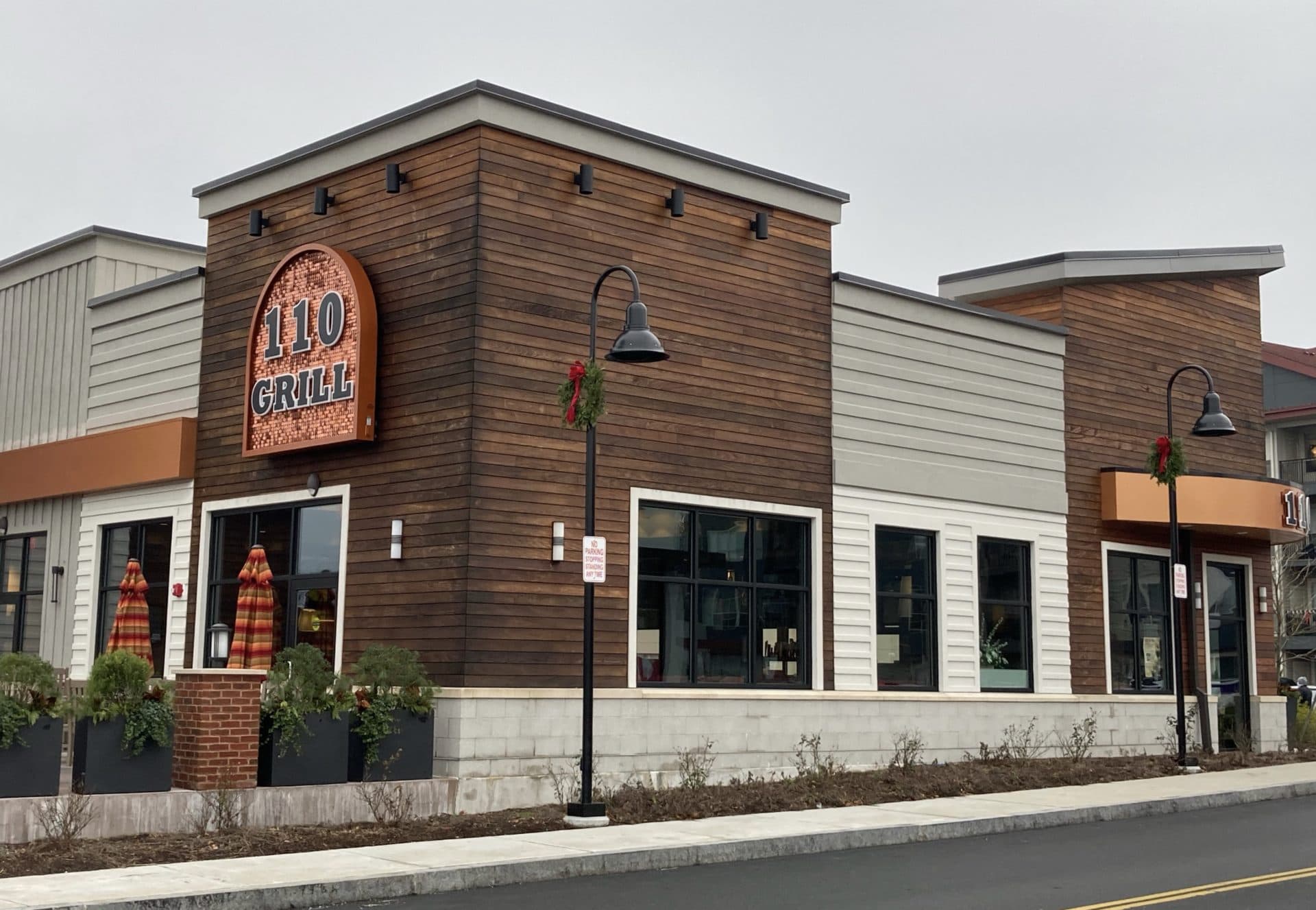 Ryan Dion, chief operating officer of 110 Grill, said all employees at that location were notified and those who could have been exposed were tested. He denied that any employees were asked to work if they felt ill.
Dion said it can be difficult for employers to judge the validity of complaints, because they're anonymous; it's often unclear if reports have come from employees or customers.
When someone tests positive for the coronavirus, the state requires an employer to inform other employees, without violating the individual's privacy, and to cooperate with the state's contact tracers.
"If they're not telling employees that they've come into close contact with someone else [with COVID] then there's obviously the increased likelihood of transmission and the formation of clusters within the workplace, and then formation of clusters in the homes, of these people who may have been exposed," said Iain MacLeod, chief executive of Aldatu Biosciences, a Watertown company processing COVID tests. "If you're not informing your other employees of possible exposure, then you're essentially playing with fire."
Ideally, workers in all industries would be tested weekly, MacLeod said, but that's not currently possible, given the backlogs here and across the country. Still, he said, employers are ethically and legally responsible for keeping their workers safe.
Yet many have fallen down on setting and enforcing procedures during this challenging period. Of the complaints that resulted in violations, 74% related to retailers, restaurants, gyms and salons, according to the state data.
"These are industries where workers are working inside, with exposure to many members of the public," said Jodi Sugerman-Brozan, executive director of the Massachusetts Coalition for Occupational Safety & Health (MassCOSH). State officials and employers have repeatedly said workers are picking up the virus at home, but many employers are not doing enough to keep workers safe, she said, and the regulations should be stronger.
"Retaliation is high. We're relying on workers to protect themselves. And it's just not working."

Jodi Sugerman-Brozan
"Workers have to complain to start any kind of investigation or process," she said. "Retaliation is high. We're relying on workers to protect themselves. And it's just not working."
WBUR's analysis was based on complaints to DLS's coronavirus hotline from mid-May through Dec. 1. The data was obtained through a public records request. Because it tracks only concerns that employees or customers called to report, the total scope of workplace safety problems related to the pandemic is likely even larger.
The department investigates these complaints and, when violations occur, can issue verbal and written warnings, as well as civil citations. It also can order companies to cease and desist the activities leading to violations and levy fines if companies fail to comply — or shut them down altogether.
WBUR also found that a large number of violations occurred at businesses in cities such as Lawrence and Everett, hotspots with high rates of infections.
The data included large brand names such as Home Depot, UPS and Dunkin' Donuts. There were also small locations like bakeries and gyms, as well as government offices, car dealers and churches.
WBUR focused in particular on complaints in which the state determined workplace COVID regulations were violated, and those complaints were backed up by public records or interviews.
A Home Depot distribution center in Westfield drew complaints that said employees were not informed when colleagues tested positive for the virus; that some people had to work in close quarters in the back of a truck; that face coverings weren't enforced; and that employees could face discipline if they asked to go home because they felt sick or unsafe.
Spokeswoman Christina Cornell said the Atlanta-based home improvement giant has worked with the state of Massachusetts on the Westfield issues, submitting a plan in November "that addresses the complaints that they brought to our attention."
She declined to say whether that location had experienced an outbreak or cluster. "Like any major retailer, we've had positive cases," she said. The company is offering expanded time off for anyone feeling sick or unsafe. The case remains open with DLS.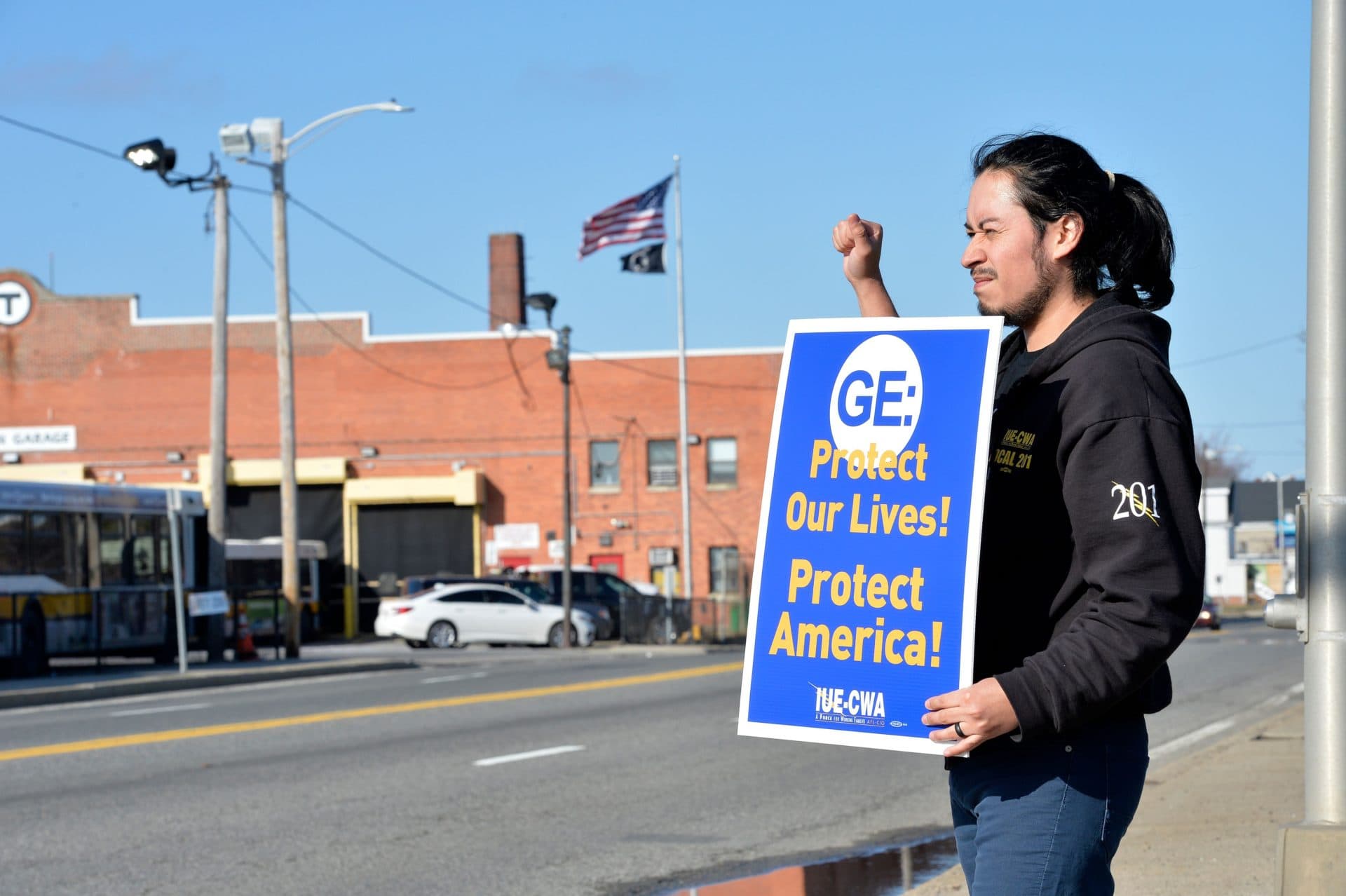 Adam Kaszynski, president of IUE-CWA Local 201 and a milling machine operator at General Electric in Lynn, is advocating for safer work conditions in manufacturing. He said employers need to take cues from workers to properly protect them from the coronavirus.
"We started a campaign in March because we didn't trust corporate America to make the safety decisions without the input of people on the floor," he said. "Hearing from workers, people that are doing the production on the shop floor, they know where there's not six feet of distance. They know where the ventilation is bad."
Even with the precautions, Kaszynski recently tested positive for COVID, he said, and learned that a coworker had, too.
GE was listed in the state database in June, over complaints about a lack of mask-wearing and inadequate cleaning. But the state did not find the company had violated pandemic regulations.
Richard Gorham, a spokesman for GE Aviation, said the company's "number one priority is the health and safety of our employees," and that it continues to collaborate with public health authorities around the world.
He declined to say whether there has been a cluster of cases in Kaszynski's work area.
In the period from March 1 through Oct. 31, the state traced 138 clusters (defined as two or more people) to manufacturers, distributors, warehouses and other industrial workplaces, accounting for 1,049 individual COVID cases. During the same period, restaurants saw 78 clusters; retail locations were the source of 77 clusters; and offices and workplaces contributed 62, according to Department of Public Health data obtained in a public records request.
One such cluster has affected 50 people who worked at C&S Wholesale Grocers' Westfield location, which faced a complaint over alleged lack of COVID procedures.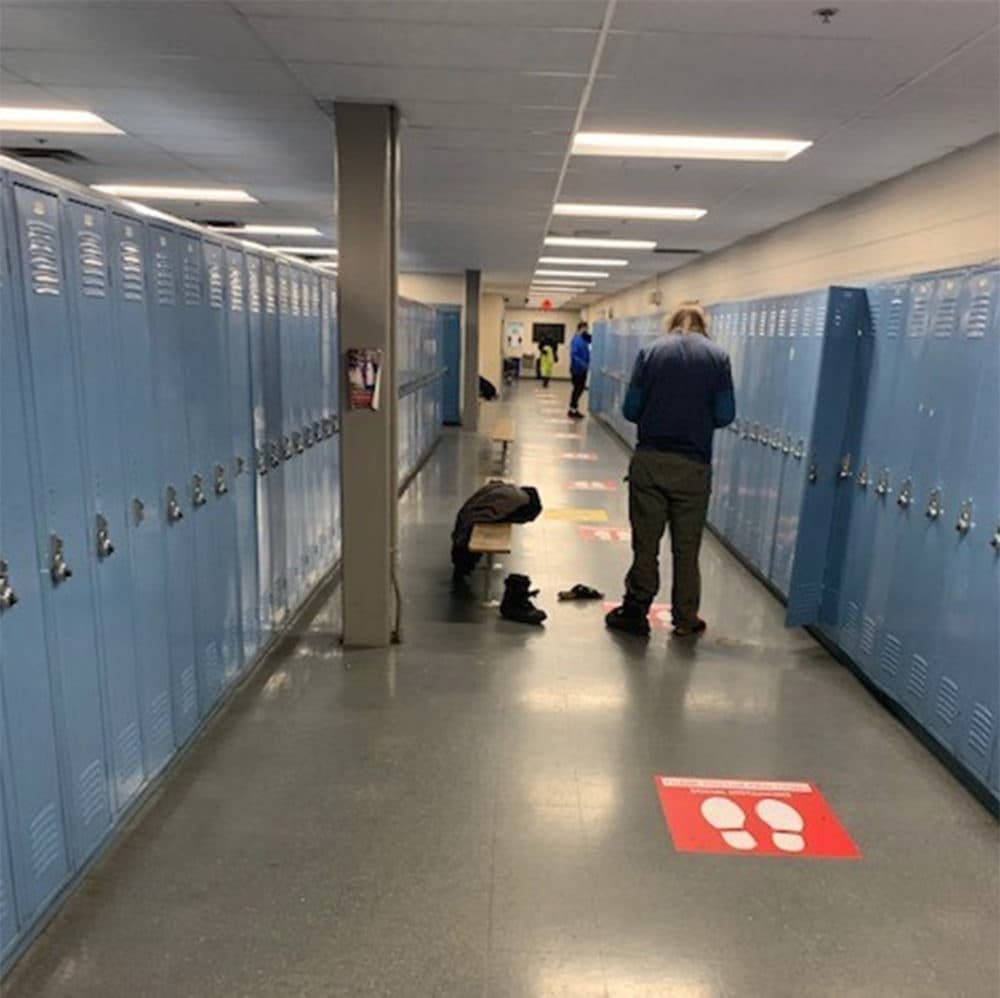 "It is inevitable in this environment that there will be cases, including individuals impacted by spread in their families and communities and not at work locations," C&S Vice President Lauren La Bruno said in an email. The spread took place over a long period, she said, and "C&S is taking all the necessary measures to keep our employees, customers and communities safe."
In some cases, the state has used fines, or the threat of fines, to get companies to comply with the rules.
The Department of Labor Standards fined the Leominster DekHockey Center $2,100 in September for holding a tournament and for players, referees and spectators allegedly not wearing masks. The fine was rescinded after the center implemented new procedures, according to lawyer David Bodanza.
The rules around sports are complex and ever-changing, Bodanza said, and enforcing the mask mandate with spectators is a challenge. "Some people think they have a constitutional right not to wear one," he said.
The Colonial Hotel in Gardner was fined $4,800 after hosting a wedding for the owner's family in August, attended by 240 guests and 70 staff members, according to DLS records. State alcohol regulators temporarily suspended the hotel's license until it submitted a COVID plan for the state to approve.
The hotel's license was reinstated in October and the facility is fully operational, according to General Manager Nicole Moorshead. And while Colonial paid a $600 fine to the Gardner Board of Health, it is disputing the fine levied by the state, she said.
"We've been operating since the start of this [pandemic] under all of the current state and local guidelines," Moorshead said. 
Last week, Gov. Charlie Baker announced tighter restrictions at many businesses amid the latest surge in coronavirus cases — now running in the 5,000s almost daily, nearly double the levels reported before Thanksgiving.
Restaurants in particular are struggling to survive under the state's rules, which now limit groups to six and require patrons to wear masks whenever they are not eating or drinking.
"No operator wants to go back to being closed, so every operator has gone out of their way to make sure that they are adhering to the protocols," said Bob Luz, chief executive of the Massachusetts Restaurant Association. About 21% of the state's 16,000 restaurants have closed because of the pandemic, affecting thousands of workers, he said.
He acknowledged there have been lapses.
"Can I say unequivocally that every single operator out of the 12,000-plus that still exist have followed 100% of the rules all the time?" Luz asked. "Absolutely not. I can't say that for a moment. But you don't shut down an entire industry because of a few bad apples."
With COVID cases surging everywhere amid the holidays, and cold weather forcing residents across the region into closer indoor quarters, state officials and worker advocates are fretting about employers not taking the virus seriously enough.
"It is thorny," MassCOSH's Sugerman-Brozan said. "And it has created a worker health and safety nightmare of unprecedented proportions."
This segment aired on December 15, 2020.