Sonia Chang-Díaz ends campaign for Mass. governor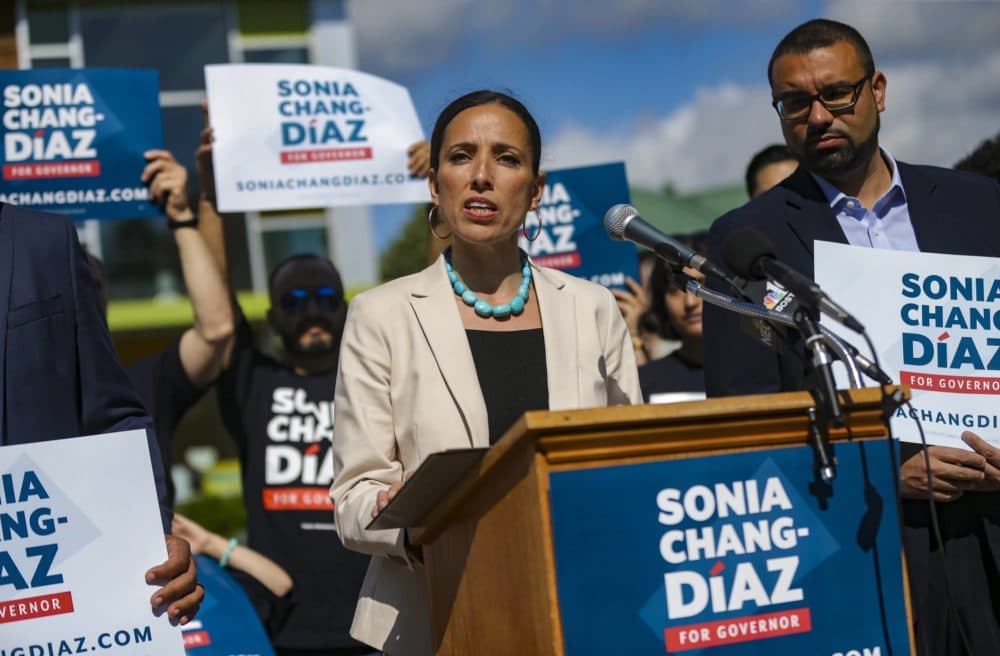 State Sen. Sonia Chang-Díaz announced Thursday she is ending her campaign for Massachusetts governor.
At an early morning press conference, Chang-Díaz told reporters she does not see a path to victory in the state's gubernatorial race. Ahead of the Democratic primary set for September, Chang-Díaz was viewed as the clear underdog in the race against Attorney General Maura Healey.
Chang-Díaz said she will remain on the ballot, but will no longer campaign for the role. Instead, she said, her focus will shift to elevating down-ballot Democratic candidates with similar values.
"The reality is, this race has always been about more than just me. It's been about all of us coming together and building a movement for courage and urgency in this state," she said in a statement. "A good leader calls the question and focuses resources not just on themselves — but on the best way to build our power and win real change for the long-term."
From Jamaica Plain, Chang-Díaz was the first Latina and first Asian American elected to the state Senate. She was also the first woman of color to reach the gubernatorial ballot.
Healey has a sizable lead in recent polls, a robust campaign war chest and numerous endorsements from party leaders. She was overwhelmingly endorsed by Democratic delegates at her party's convention earlier this month, and is expected to become the Democratic nominee ahead of the November general election.
"I'm deeply grateful to Senator Sonia Chang-Díaz for her many years of service to Massachusetts and her inspired leadership during this campaign," Healey said in a statement issued by her campaign.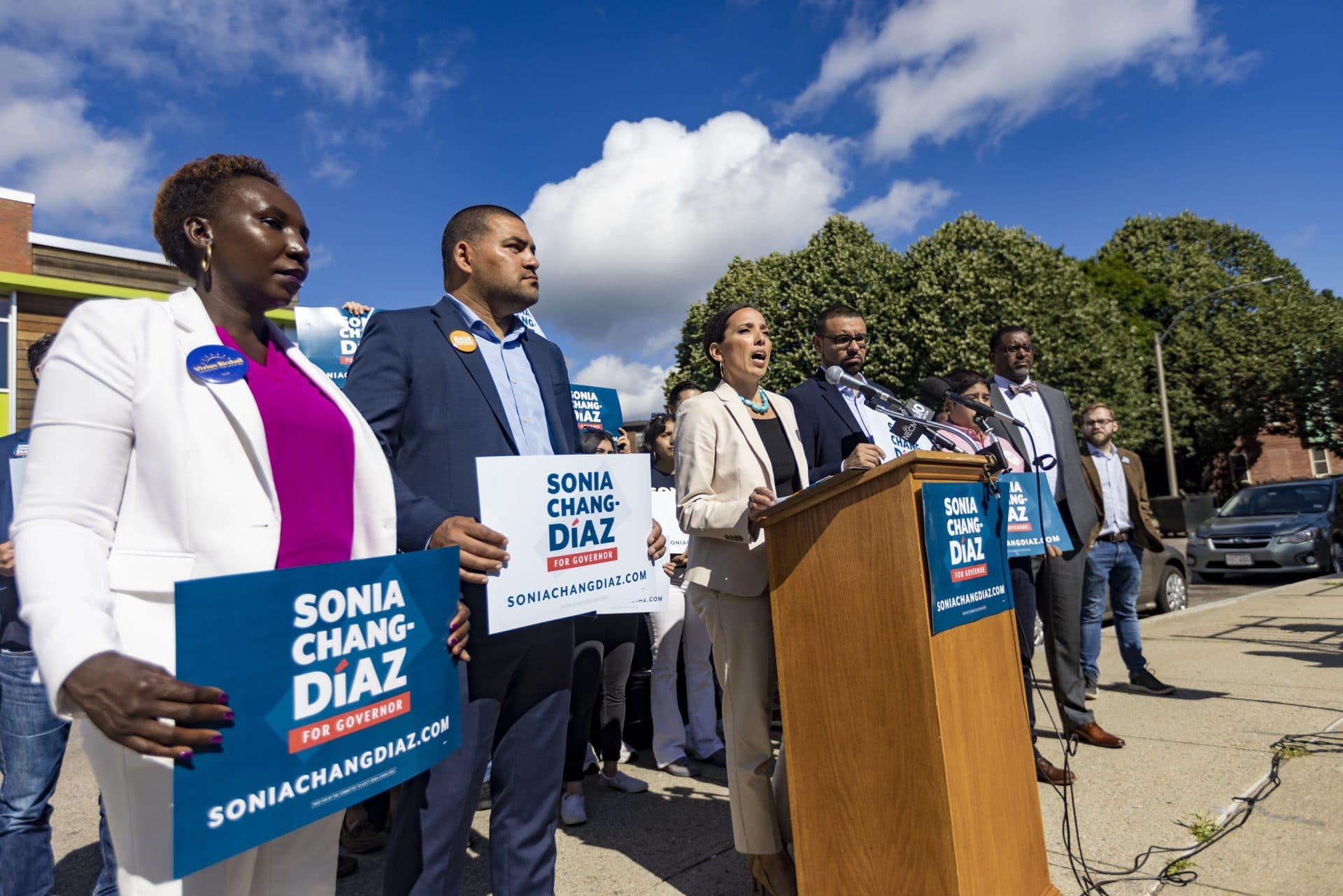 Chang-Díaz said she will support the Democratic nominee: "There's not a question about that."
But, she said, in the coming weeks, she will focus on "building and expanding the electorate," particularly in communities that have been under-represented. She will urge her supporters to throw their weight behind a slate of progressive candidates running in races for state representative, state senator and district attorney.
City Councilor Ricardo Arroyo, a candidate for Suffolk County District Attorney who is among the slate of progressives backed by Chang-Díaz, said he feels "tremendous sadness" that the state is "losing an opportunity to have two women actively discuss the issues in the race for Governor of Massachusetts."
Arroyo said Chang-Díaz demonstrated that there is "tremendous support for the progressive agenda in Massachusetts." But he said Chang-Díaz couldn't overcome the logistical challenges, including raising enough money, to sustain her campaign.
"That's incredibly hard to do," he said. "And when you elevate that to a statewide race, it's even harder."
This article was originally published on June 23, 2022.