Company One stages an Afrofuturistic meditation on Jimi Hendrix's early days
Playwright Idris Goodwin was reading an article about Jimi Hendrix when he was struck by an anecdote about the psychedelic rocker's childhood: The boy who would go on to change the sound of the electric guitar started with just a single string attached to a broomstick.
It reminded Goodwin about his own artistic journey that began when he wanted to make hip-hop music "and all I had were two tape decks and some cheap mics. It was a journey that led to getting into a professional studio and having my plays performed on big stages."
Those thoughts about Hendrix's youth inspired "The Boy Who Kissed the Sky," a new play for audiences of all ages being premiered in Boston by Company One. The pay-what-you-want production runs July 14-Aug. 12 at the Strand Theatre in Dorchester.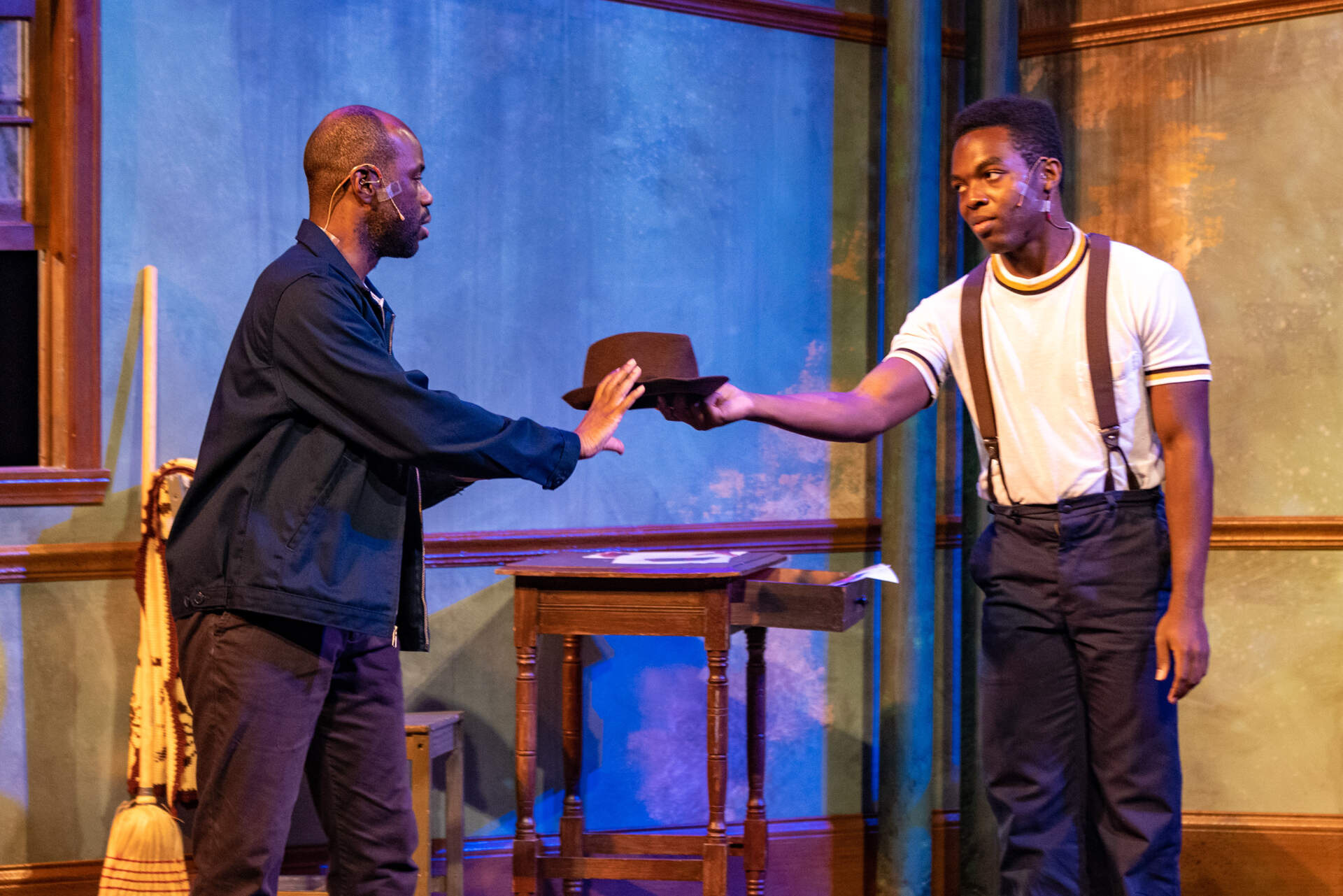 The lead character is simply referred to as "The Boy," and Goodwin stresses that the play is neither a straight fact-driven biography nor a jukebox musical. "From Hendrix's life, the piece evolves into something more mythical," he says. "I wanted to write something that was more of a universal fable."
Goodwin says the piece "opened up and became its own thing" when composers Divinity Roxx and Eugene H. Russell IV added a score that will be performed by a full live band at the Strand. While The Boy struggles with a challenging life at his Seattle home, he's visited by J. Sonic, an Afrofuturistic friend who takes him on a journey through the past and possibility of Black music, starting with a lesson on blues and jazz.
"It's an homage to Jimi, but even more than that, it's about the lineage — about all of the Black musicians that influenced him, and all the Black artists that influence us, extending into the hip-hop era," explains Goodwin.
"I'm always intrigued by how Idris is able to play with and expand form, and he's done it with this piece. It is not a musical. It is a play with music," says Summer L. Williams, who is directing the Company One production. "It's about playing with ideas. The music in the play is inspired by the stories and ideas that captivated Hendrix and infused his music."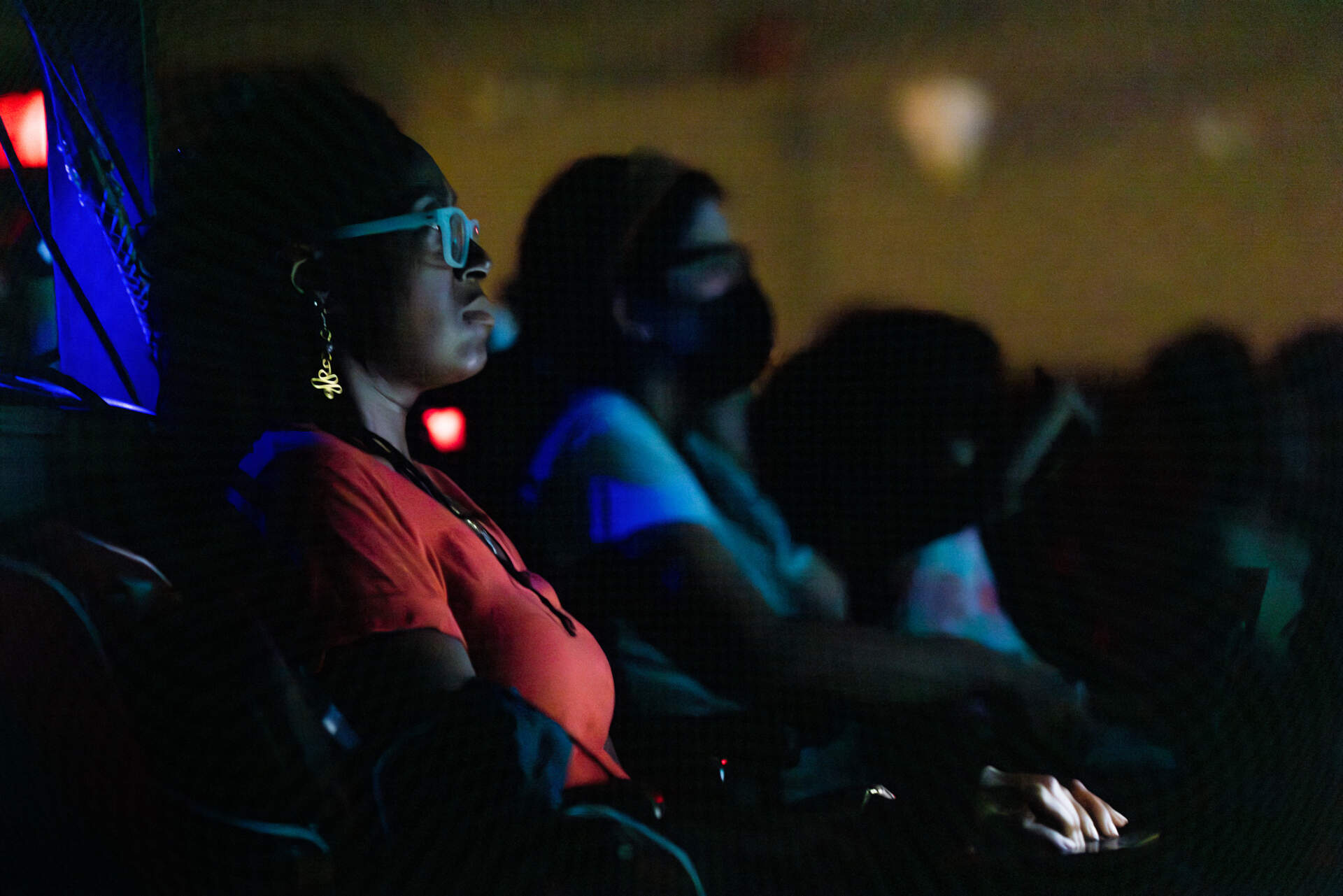 "The Boy Who Kissed the Sky" comes at a time when Hendrix's own legacy is being reconsidered. Hendrix's early years were spent on the R&B circuit backing the likes of Little Richard and the Isley Brothers. But when he emerged as a psychedelic rock star, he often played to largely white audiences who stereotyped him with racist tropes instead of crediting him as a musical innovator. Usually ignored by Black radio, his attempt at mounting a free post-Woodstock concert in Harlem was a flop.
In a 2017 essay for Okayplayer, Elijah Watson wrote that Hendrix's place in music history had been subject to white erasure and that the guitarist had been "reclaimed by Black people" — especially the many Black musicians who were inspired by Hendrix's sound. Just this year, Hendrix's music is included in "Afrofuturism: A History of Black Futures," an exhibit at the Smithsonian's National Museum of African American History and Culture, and Hendrix's estate is releasing a Marvel graphic novel that depicts Hendrix as a hero of Afrofuturism.
Music journalist James Porter, who is currently working on a book about the history of Black rock 'n' roll, points out that Hendrix's death in 1970 happened right when R&B was moving away from vocal harmony groups in matching suits and into self-contained psychedelic funk band sound. "Right after he died, you saw Black soul musicians getting much more progressive," Porter says. "In the '70s and '80s, there was always that one Black person who was more heavily into rock than the others — and that was me! So you'd see someone carrying a Hendrix album or wearing a T-shirt, but in general he was more like a folk hero."
Goodwin says he doesn't think Hendrix ever had to be reclaimed "because we never lost him. He was connected to the diaspora sonically, and as griots and artists and storytellers, these powers are given to us, and we refine them and strengthen them. So if you're a person of a diaspora he's part of the continuum. It's about recognizing that and talking about what it means to you."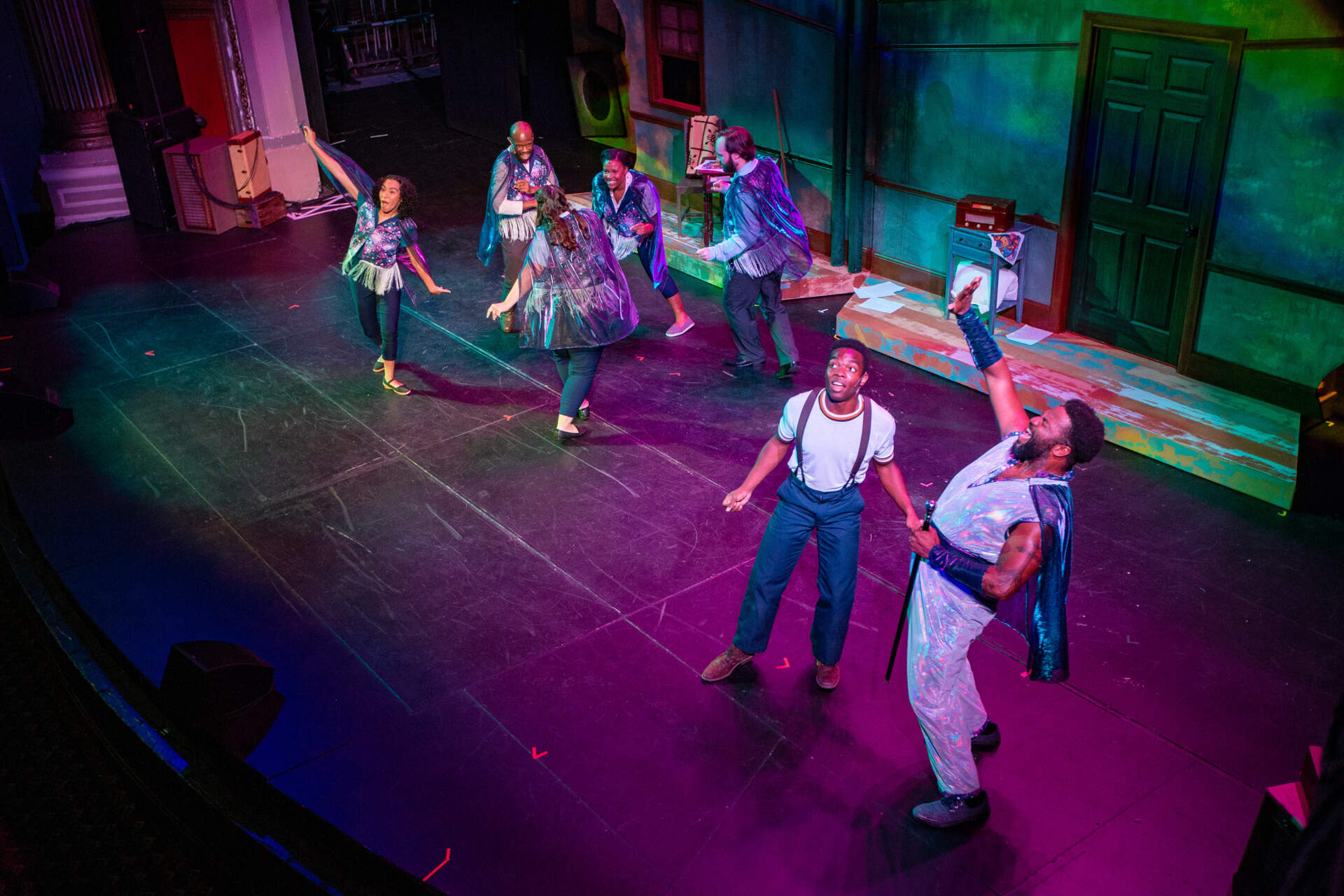 Williams admits that she didn't grow up as a huge Hendrix fan. "It's not that I disliked him, but my heart belongs to Prince," she laughs, pointing to one of the artists who was a musical descendent of Hendrix.
"What's magical about Hendrix's connection to his legacy is that it is Black music," Williams adds. "It is music for people, it is music that is meant to capture all of us and gather us toward something, and it's been highly politicized in order to disrupt that. The play is about the power of disruption, and the power of what happens when we use everything that comes our way for good."
In recent years Hendrix's legacy has been part of a conversation about race and culture in his native Seattle, where the play is set. Williams sees parallels between that city and Boston. "They both have a lot of segregation by way of where people live and how they live," she says. "Seattle has this whole history of being burned down and then things get rebuilt on top. Boston has some of that skeleton history too. The play is asking us to dig and play in those tunnels."