Striving To Make Baseball 'A Game Of Their Own'
Resume
Much has improved for girls who play sports since Title IX, but not necessarily for girls who play baseball. Jennifer Ring thinks you should know about them and the difficulties they've encountered. She's written "A Game of Their Own: Voices of Contemporary Women in Baseball."
Ring joined Bill Littlefield along with her daughter Lilly Jacobson, who has played baseball at the Little League, Babe Ruth, high school and club levels. She played for the Vassar men's team and is a former member of the U.S. women's national baseball team.
---
Highlights From Bill's Conversation With Jennifer Ring & Lilly Jacobson
BL: Lilly, your mother writes of you as a child saying, "the more she was pressured to drop baseball, the more fiercely she dug in." Tell us a little bit about the pressure and how you resisted it.
LJ: I was in Little League, and that was OK. About the time when I was supposed to switch to softball, which is generally age 12, I started getting pressure from all over the place and I just didn't understand it. I wasn't really trying to make a statement about women in sports. But I just was a kid who loved to play baseball, and I was good at it, so I felt like I should be able to play. And I never really had an issue with the boys themselves. They kind of saw that I could play and I proved myself to them and they didn't really seem to have an issue.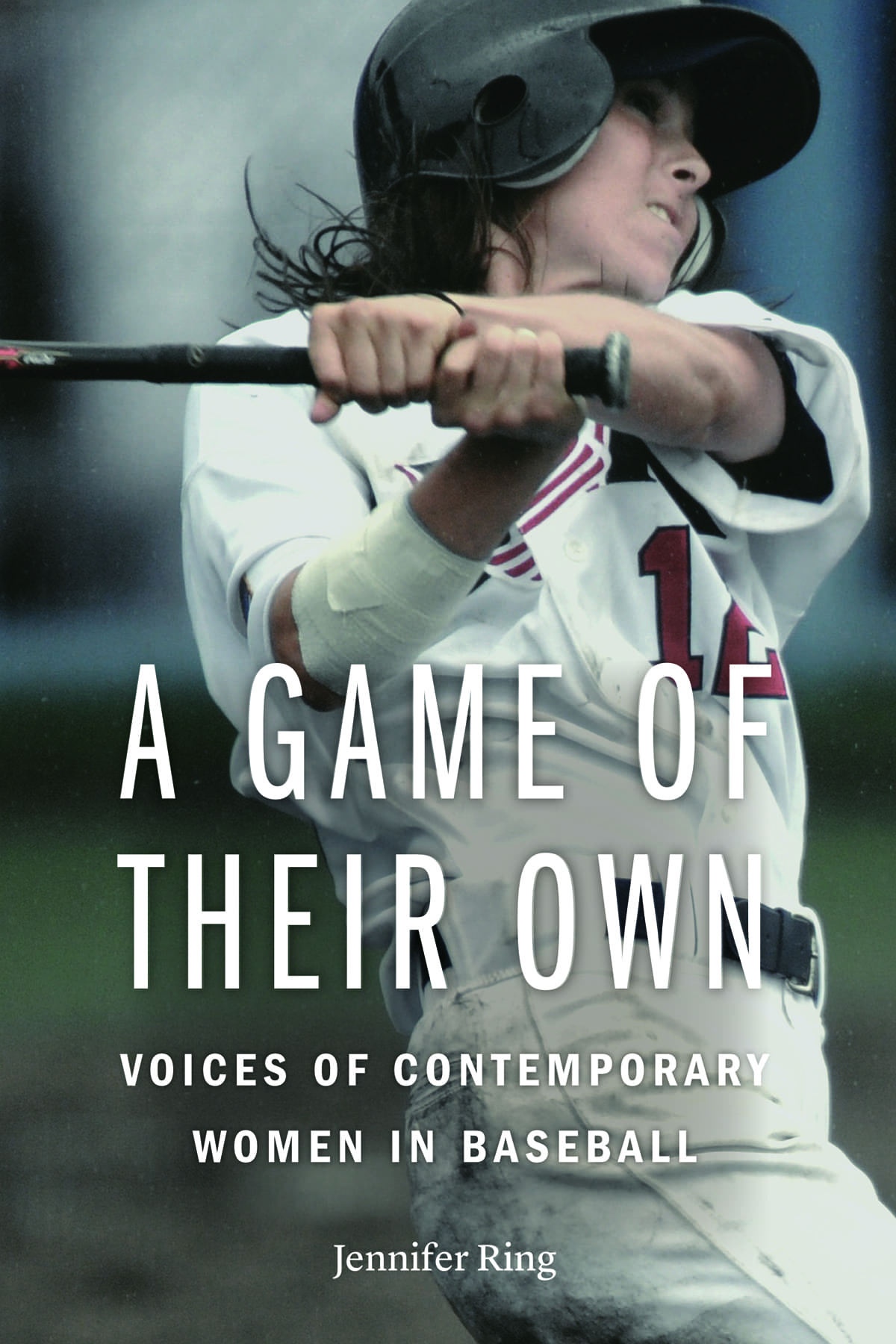 BL: You characterize softball as helping to "cement the post-Title IX segregated masculinity of baseball." I wonder how the women who play softball at the highest levels — internationally or on the most successful college teams — would feel about having their sport presented as a tool of oppression? 
JR: That's so well-put. They're not happy. The women that I interviewed, about half of them, said, "OK, look, I need to play some sport in college and I'm probably not going to play baseball," so they switched to softball and got softball scholarships. And most of them say, "Softball was great for me. I liked it, but I didn't love it." You know, "a tool of oppression," I wonder if I would say it that powerfully. Yes, I would. It's the absence of choice that, to me, is oppressive.
BL: You describe this country's national women's baseball team as "flying under the radar." And that may be an understatement. Why don't more people know that there is such a team, and how does that change? 
JR: The national team has existed since 2004. So, you know, it's a little depressing to think about how long this has gone on. I think to have that change you need to keep on pushing at the top level, at the most visible level, with Pan Am baseball, USA baseball, maybe Olympic women's baseball.
LJ: I would like to mention that other countries have a lot more support for women's baseball. And Japan probably has the most robust system from girls' Little League through girls' college ball — which is probably why they've won gold in the Women's World Cup the last several years.
I had never had that experience where I could be on a baseball field and just be another player.

Lilly Jacobson
BL: Lilly, nine years ago, you had the opportunity to try out for the women's national team, for which you eventually played. What was it like to discover how many other girls and women were playing baseball at a very high level?
LJ: It was really weird. I was the first girl to play varsity high school baseball in northern Nevada, and so I kind of assumed that that means I must be just the best in the whole country. And then I come out there and there are all these women who are so good, and it was really shocking at first. I was like, "Where did they come from? Why don't I know about any of these people?"
And at first it was kind of unsettling. And then it was really exciting because I finally had a community of women who had gone through the same thing as I had. I had never had that experience where I could be on a baseball field and just be another player.
BL: Jennifer, are you optimistic that opportunities for girls and women who want to play baseball will improve?
JR: You know, I am now. The Pan Am Games, Mo'ne Davis, that French girl, Melissa Mayeux, who's been put on the list of players who can perhaps be called up by Major League Baseball — there are scores of girls' baseball teams for children. So it seems to me there's a groundswell, and I'm a little bit positive.
---
Bill's Thoughts On 'A Game of Their Own'
Jennifer Ring's concern is that girls who enjoy playing baseball are routinely pushed out of the sport and into softball when they've aged out of Little League, if not before.
She wrote "A Game of Their Own" to give some of the most accomplished female baseball players the opportunity to discuss how difficult it has been for them to remain in the game, and to celebrate the satisfaction their determination has earned them.
[sidebar title="An Excerpt From 'A Game of Their Own'" width="630" align="right"] Read an excerpt from Jennifer Ring's "A Game of Their Own." [/sidebar]
Ring interviewed players who've played on the U.S. national team, an aggregation with which lots of people are probably unfamiliar, though it has been successful in international competition. One of those players, Lilly Jacobson, is Ring's daughter.
"A Game of Their Own" provides a reminder that although Title IX has helped create more opportunities for girls and women in sports, "the segregated masculinity of baseball" still intimidates all but the strongest and most resilient girls and women who've chosen baseball as their game.
This segment aired on August 8, 2015.