Tight End-Turned-Comedian Gary Gulman And Other 'Curveball' Stories
48:34
Play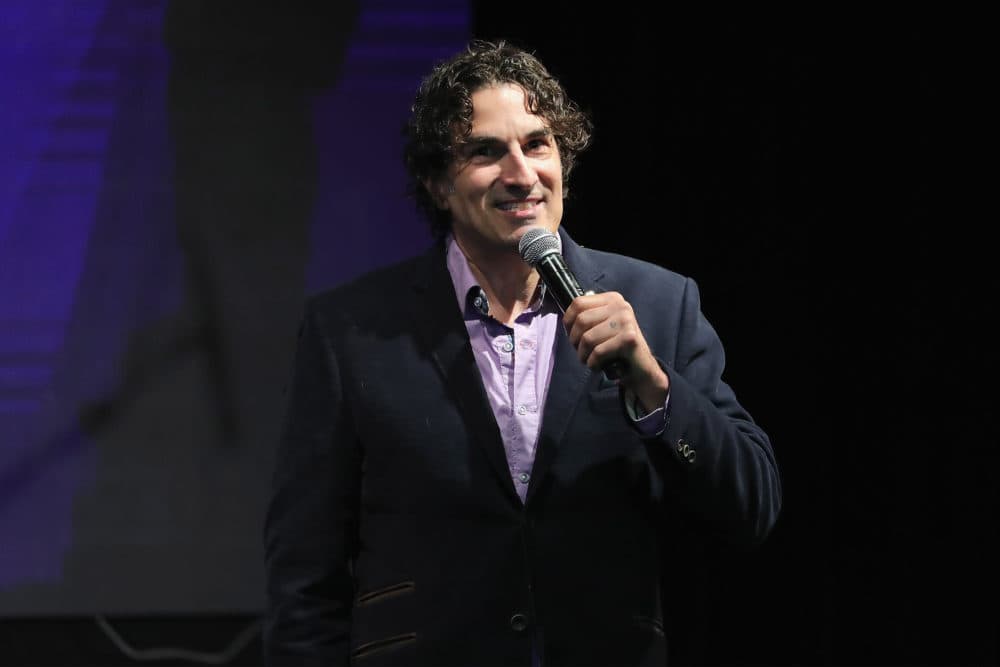 This article is more than 1 year old.
Sometimes, things don't go as expected. This week on Only A Game, stories about the metaphorical curveball — moments when life takes a surprising turn. There's comedian Gary Gulman, who went from playing football to pursuing comedy. And there's Tori Petry, who went from covering the Detroit Lions to playing semi-pro football. Also: the story of a man who ran a marathon ... in prison. Join us!
Subscribe to the Only A Game podcast on Apple Podcasts, NPR One or Stitcher.
Comedian Gary Gulman On Depression And The Missed Block Sent By God
In the past few years, comedian Gary Gulman has started opening up about his depression. But Gulman might not be talking about mental illness — might not even be a stand-up comic — if it weren't for sports.
3 Stories: Calif. College Sports Bill, Sports Illustrated Layoffs, Single Shot Free Throws
Professor Kenneth Shropshire, CEO of the Global Sport Institute at Arizona State University, and Only A Game's Karen Given join Jason Gay.
The NFL Reporter Who Decided To Play Semi-Pro Football
In order to be better prepared for her job as an NFL reporter, Tori Petry joined a women's semi-pro football team.
Charlie Pierce: The Week In Sports
Jason Gay and Charlie Pierce discuss the suspension of Raiders linebacker Vontaze Burfict, and the 9-year-old runner who took a wrong turn and won anyway.
From Prison Treadmill To Boston Marathon: Former Inmate Runs On
Keith Giroux discovered his love of running in prison, doing laps around the inside of an electrified, razor wire fence. Then, he conquered 26.2 miles on a prison treadmill.
This program aired on October 5, 2019.