Rising Rugby Star, OTQ Near Misses, Chilean Soccer Rivals
48:28
Play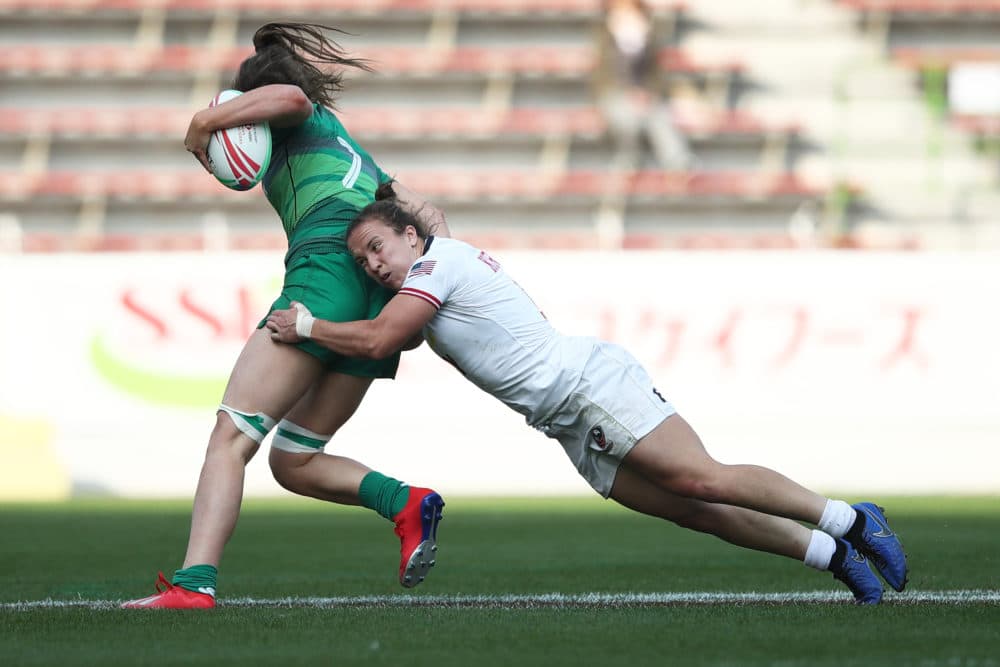 Two years ago, Kristi Kirshe was working at a law firm when she decided to join a friend who was playing on a recreational rugby team. Now, she has a good shot of making the Tokyo Olympics. Also this week on Only A Game, the story of the fastest man who won't be on the starting line at this weekend's Olympic Marathon Trials in Atlanta. And the story behind a photo of rival soccer fans that became a "symbol of unity" during recent protests in Chile. Join us!
Subscribe to the Only A Game podcast on Apple Podcasts, Spotify or Stitcher.
A Rugby Newcomer Pursues Her Olympic Dream
Kristi Kirshe was a four-sport athlete. But her rapid progress in a recently-adopted fifth sport may be the key to her Olympic dream.
3 Stories: Gianna Bryant, Starless NCAA Hoops Season, Cheating Scandal Legal Response
Bleacher Report's Mirin Fader and The Washington Post's Jerry Brewer join Only A Game's Karen Given.
The Fastest Man Who Won't Be Running At The Olympic Marathon Trials
Peter Bromka twice failed to qualify. Here's what happened when he gave it one last shot.
Charlie Pierce: The Week In Sports
Karen Given and Charlie Pierce discuss the NFL's new Collective Bargaining Agreement, and just who is "Mason Saunders", anyway?
How A Photo Of Rival Soccer Fans Became 'A Symbol Of Unity' In Chile
During a protest in Santiago, Chile, a group of rival soccer fans came together.
This program aired on February 29, 2020.