Week In Review: Hillary Clinton And The Democratic Convention
Play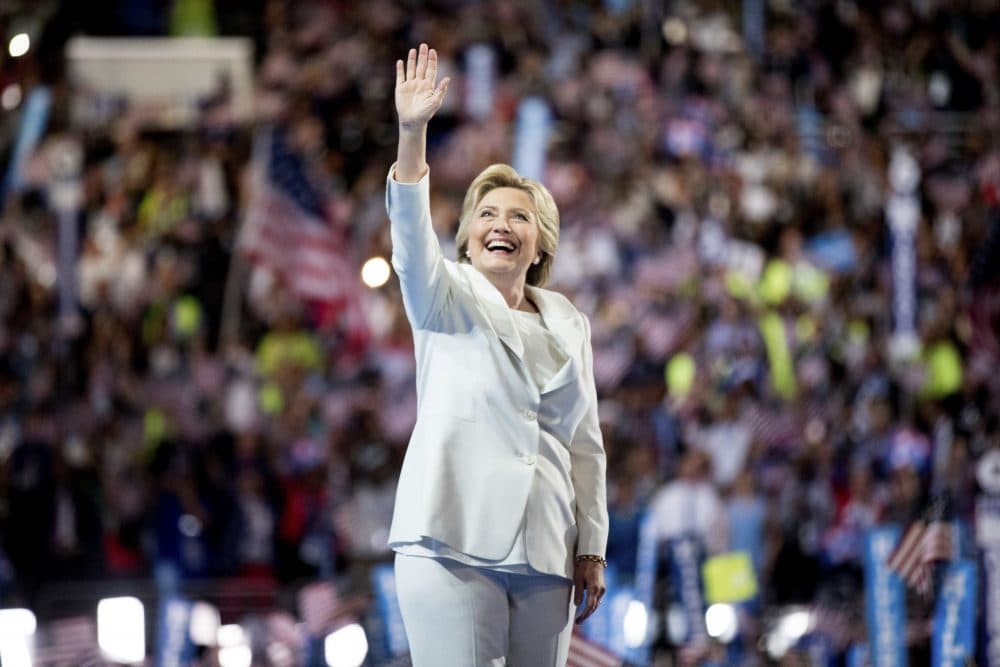 This article is more than 6 years old.
Hillary Clinton is now officially in the history books. Clinton became the first woman to formally accept the Democratic party's nomination last night. She did it with a call for unity, particularly against Donald Trump, saying, "Enough with the bigotry and bombast. Donald Trump's not offering real change. He's offering empty promises."
She also offered a sweeping vision of the Democratic party, including, "A bold agenda to improve the lives of people across our country -- to keep you safe, to get you good jobs, and to give your kids the opportunities they deserve. The choice is clear, my friends."
Donald Trump released a statement saying: "Hillary Clinton's speech was an insulting collection of clichés and recycled rhetoric. She spent the evening talking down to the American people she's looked down on her whole life."
We'll talk about the speech, and the divisions in the Democratic party with our panel.
Guests
Shira Springer, investigative reporter for the sports section of The Boston Globe. She tweets @ShiraSpringer.
Charles Chieppo, research fellow at the Ash Center for Democratic Governance and Innovation at the Harvard Kennedy School and head of Chieppo Strategies, a public policy writing and advocacy firm. He tweets @CharlieChieppo.
Anthony Brooks, WBUR's senior political reporter. He tweets @anthonygbrooks.
This segment aired on July 29, 2016.