Mass. Lawmakers Weigh Best Policies For Legalized Marijuana
14:55
Play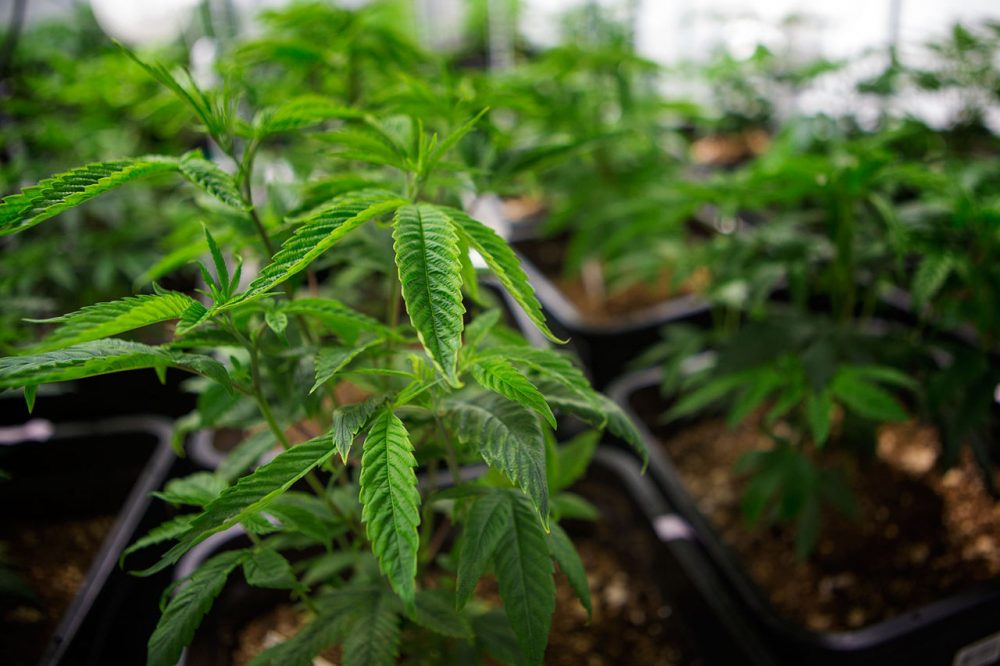 This article is more than 5 years old.
The two newly appointed chairs of the Legislature's Committee on Marijuana Policy discuss the law and whether they are considering making any changes.
Guests
Patricia Jehlen, state senator representing Cambridge, Medford, Somerville and Winchester, and co-chair of the Committee on Marijuana Policy. She tweets @senjehlen
Mark Cusack, state representative for Braintree and co-chair of the Committee on Marijuana Policy. He tweets @repmarkcusack.
Highlights
On whether the Commission should be open to legislative changes to the law
Jehlen:
"I think our job is to protect the will of the voters but also to listen to the concerns that people raise on every side of the issue."
Cusack:
"We're not here to rehash or debate whether or not recreational marijuana has a place in Massachusetts, the voters have decided that. What we're here for is the implementation and the regulation of that market…; the consumer protection, the public safety. Adults in the commonwealth have access to a regulated and safe market for recreational marijuana."
On the tax proposed tax rate being the lowest of all states
Cusack:
"It's by far the lowest of any state that legalized marijuana...You've really got to decide and look at the regulatory structure and what we need to raise in order to make sure we're protecting the consumers and have a fully regulated and safe market, while also making sure we're not overtaxing marijuana and sending people back to the black market, the illicit market, where marijuana could be cheaper if we overtax it."
"So, it's really a balancing act and finding that sweet spot between raising enough revenue so we can do our job but also not sending people back to the black market."
On whether there are plans to change laws around home grow
Cusack:
"I don't know if it will be able to be scaled back once it's already legal now. But it's a whole other host of issues. You got six [plants] individually, twelve in a household - is that six producing plants? What if you plant twelve and only half of them produce? Every time you peel one layer here you find a bunch of others… I don't see a single issue we're going to be dealing with that isn't going to need some debate."
"…A lot of the cities and towns are upset that they'd have to hold a referendum in order to exclude marijuana. But they have zoning… you've seen this with medical marijuana across the state. One of my towns I represent, Randolph, restricted the zoning to one industrial park and the market is fine with that."
On the addressing the concerns of local officials
Cusack:
"In terms of not being able to control the number of stores coming into their town... I think it's set at twenty percent of what your liquor license is at. That sounds like a lot on paper, but you've got to understand that this is a marketplace of supply and demand. It doesn't make sense for twenty recreational facilities to open in the town of Braintree, they won't survive. So there's also an economic component of that."
"But, we're hearing a lot from the cities and towns... the local officials, they want the tools to further regulate and… they don't want to be capped at two percent tax. They want to be able to negotiate their own mitigation packages as they have been able to with medical marijuana."
On whether they will need to deal with backlash from the federal government
Jehlen:
"I think that's a problem but I think that's it's largely a problem for people who want to participate in the business. It will be a risky business."
Cusack:
"It's a concern, we're monitoring it but we're proceeding our work. We're working for the people of Massachusetts on this. With the administration in place, you hope that the party of state's rights respects these rights and not just when they feel that they agree with what the states are doing but across the board."
This segment aired on February 28, 2017.