Could Managed Toll Lanes Break Boston's Gridlock?
Play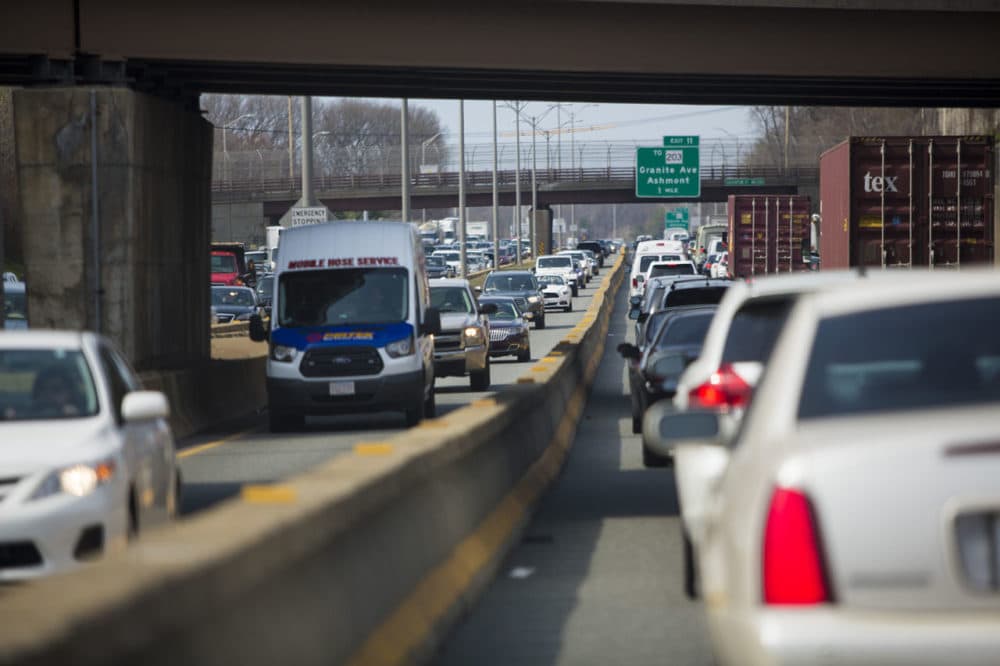 This article is more than 3 years old.
By some measures, Boston's rush hour traffic is the worst in the country.
Gov. Charlie Baker has resisted ideas like congestion pricing as a way to reduce traffic. But he says he may support a different idea: managed toll lanes.
So are they the answer we're looking for?
Guests
Chris Dempsey, director of the nonprofit Transportation for Massachusetts and former assistant secretary of transportation. He tweets @cdempc.
Charlie Chieppo, senior fellow at the Pioneer Institute and head of Chieppo Strategies. He tweets @CharlieChieppo.
David Wickert, transportation reporter for the Atlanta Journal-Constitution. He tweets @dwickert.
This segment aired on August 19, 2019.