Americans Continue To Face Housing Insecurity During Coronavirus Crisis Despite Some States Offering Protections
Play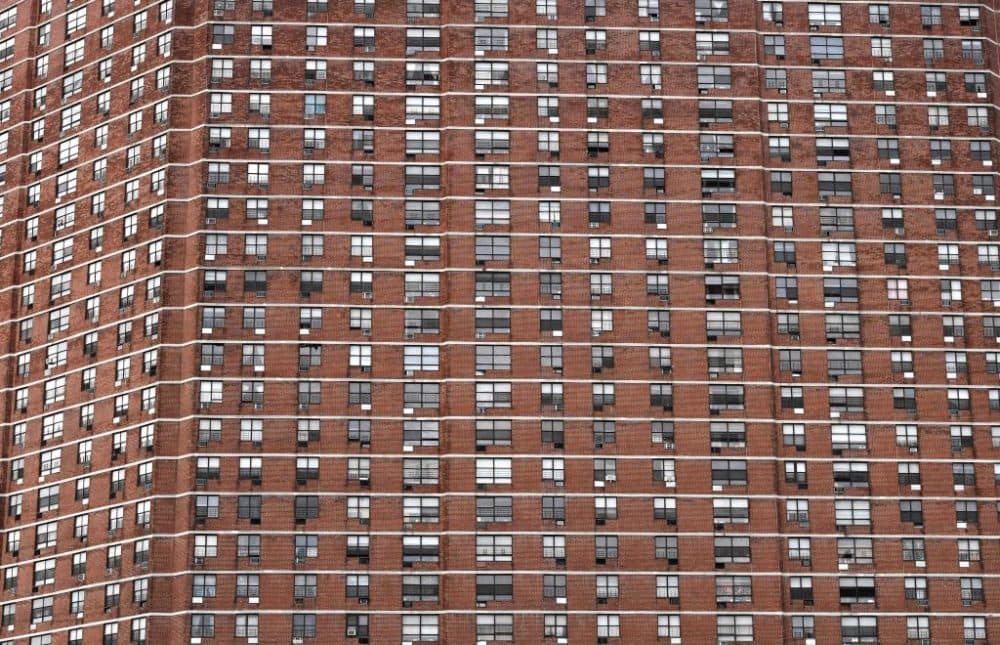 This article is more than 2 years old.
To ease some of the economic burdens during the COVID-19 crisis, some states have placed moratoriums on evictions and foreclosures.
And under the CARES Act, the federal government has placed a temporary delay on federally insured single-family properties.
But Columbia Law School's Emily Benfer, who helped create the COVID-19 Housing Policy Scorecard with Princeton University's Eviction Lab to track each states' housing plans during the pandemic, says many states are still offering little to no protection.
The scorecard evaluates evictions, foreclosures and states' affirmative housing measures. For example, Benfer says researchers are looking at whether a state bars landlords from providing tenants with notices to evict their apartment. Only 25% of states have taken action to prevent eviction filings, she says.
Researchers also look at whether states have suspended eviction hearings in court. Currently, "45% of courts across the country have actually suspended hearings and 25% have stayed orders of evictions," she says.
The scorecard also assesses police enforcement of eviction orders.
"Does this state prevent sheriffs from enforcing an eviction order for nonpayment of rent or otherwise? And 36% of states and territories have frozen this enforcement aspect," she says.
Short-term support and post-pandemic housing are also on the researchers' radars, she says.
Based on that criteria, Benfer says Massachusetts, Delaware and Connecticut reside at the top of the scorecard because of their comprehensive protections for renters.
"The states with the most protective measures are really focused on stopping the eviction from happening in the first place — so at the very initiation stage — and then also providing tenancy preservation measures to keep and support tenants in their homes," she explains.
Freezing all phases of eviction is important because filing one "can result in a scarlet E" because of its impact on renters' credit scores and ability to secure a house in the future, she says.
This doesn't mean landlords and management companies aren't still trying to get evictions passed, she says. In some states, she says landlords, who oftentimes are desperate to pay their own mortgages, are taking measures into their own hands, such as removing doorframes or changing locks.
"Despite federal and state eviction moratoriums, evictions actually remain widespread across the country," she says.
States that researchers are worried about, including Idaho, North Dakota and Alaska, have lifted protective bans in order to proceed with remote hearings on evictions.
"This is problematic because under these pandemic circumstances, prematurely lifting eviction moratoriums before the housing supports are in place will have unintended consequences well beyond increased housing instability and unpaid property tax payments and societal costs," she says.
Ohio is one state where landlords can start eviction if a tenant is three or more days late on rent. Joy Foree of Bedford, Ohio, says she was living in a rental apartment for more than a decade when she received an eviction notice in mid-March.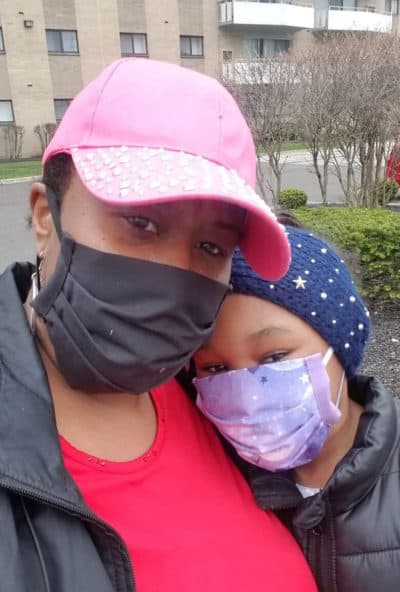 The notice came after she lost her job and asked for a rental extension. Foree says her landlord notified her that there would be "no concessions" due to the coronavirus pandemic, which means she'll be charged $10 a day until she pays rent and an extra $300 if an eviction is filed.
She admits she's been late to pay rent prior to the pandemic but says all fees have been taken care of. She describes herself as a "low key tenant" that doesn't cause problems or needs a lot of repairs. It's just her and her 7-year-old daughter who occupy the apartment.
A spokesperson for the property company Millennium Management told Here & Now that Foree's eviction has now been resolved, and they have allowed her to pay her full rent without the added late fees. They would not provide further comment on their eviction process.
Foree was able to stay in her apartment after receiving rent help from the Northeast Ohio Coalition for the Homeless. But she says her hands are tied, considering she hasn't collected unemployment benefits yet and many realtors aren't showing apartments.
"I'm a little nervous," she says, "and I just don't believe that right now I should be fearful of me and my 7-year-old being put out."
Foree's situation is why Benfer of the COVID-19 Housing Policy Scorecard project argues that housing policy is health policy — and should be at the heart of the nation's COVID-19 response.
"It is widely recognized that one's zip code is more indicative of health than genetic code," she says. "There is strong evidence characterizing housing's relationship to health."
When families experience unstable housing, high health care costs and poor health are likely to follow, she says, and can contribute to respiratory distress, depression, early drug use and teen pregnancy.
"The lack of stable and safe housing disrupts everything — employment, social networks, education, social services," she says, "and it sets children back, emotionally and academically, as an adverse childhood experience."
In the post-pandemic U.S., Benfer foresees a "dramatic" increase in evictions that will affect both national and local economies, specifically hurting low-income and marginalized communities.
"As we begin to reopen America, we have an unparalleled opportunity to rebalance," she says, "and we can start by forestalling evictions and including the right of a decent home as central to what it means to be American."
---
Cristina Kim produced and edited this interview for broadcast with Tinku Ray. Serena McMahon adapted it for the web.
This segment aired on April 30, 2020.